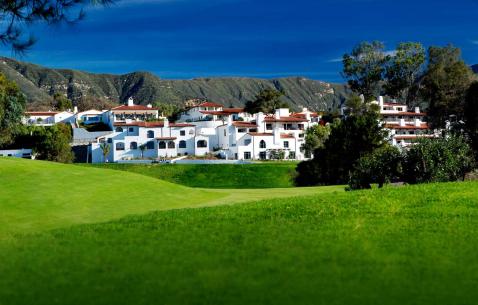 15 Best Things To Do in Ojai
1. Los Padres National Forest: A walk through the wilderness
Having several wilderness areas, Los Padres National Forest is comprised of mountains, beaches, wetlands, and more. Two of the many wilderness areas, namely Matilija Wilderness and Sespe Wilderness, lie in the Ojai ranger district. Wandering through these areas is one of the best things to do in Ojai. Both the wilderness areas have hiking trails, waterfalls, creeks, hot springs, and unique rock formations. As you hike along the trails, you may encounter a variety of wild animals including deer, coyotes, bobcats, foxes, quail, mountain lions, squirrels, raccoons, and rabbits. The wilderness areas in Ojai primarily promote the growth of endangered California condor. You may also hike along the short rose valley trail to witness a spectacular waterfall cascading from a height of 300 feet.
2. Ojai Olive Oil Company: A perfect place to have the finest olive oil
Taking advantage of the Mediterranean climate in Ojai, the Ojai Olive Oil Company has been robustly producing olives since 1880. The olive orchard is located to the east of Ojai Valley and is harvested using organic farming methods. If you are wondering what to do in Ojai then touring Ojai Olive Oil Company is your best option. Tours of the grove and the mill are offered every Wednesday and Saturday that prove to be one of the best free things to do in Ojai. Here, you will not only get to taste the finest extra-virgin olive oil, but also vinegars and a variety of flavored olive oils. You may buy bottles of freshly-pressed olive oil from the shop at the grove.
3. Friend's Ranch: A place for some citric indulgence
Friend's Ranch, Ojai, has been growing citrus in the valley for the past 100 years. While the ranch grows the best oranges, lemons, avocados, and tangelos, they are best known for producing sweet and juicy Pixie Tangerine. This seedless fruit is so loved by many that an entire month of April is celebrated as Pixie Month when the production of the fruit is at peak. While you may buy pixies produced by Friend's Ranch at any of the Ojai's local store, it would be something to pick a bagful of them at the packing house itself. You may visit the store on Tuesday or Friday to take a look at their wide range of products including honey, citrus, and other seasonal fruits.
4. Casa Barranca: Taste the best handcrafted organic wine
Operating since 1909, Casa Barranca in Ojai is an Arts and Crafts National Historic Landmark. Although the estate and winery is not open for public to tour, it can be rented for vacations, weddings and other events. You may, however, head towards their tasting room located in downtown Ojai to taste the finest of wine. Here, many of their award-winning wines are offered for tasting. Casa Barranca is now known to produce more than 5,000 cases of wines that include Merlot, Pinot Noir, Viognier, Grenache Blanc, and many more.
5. Bart's Books: A bookworm's paradise
Bart's books is a bookstore in Ojai founded in the year of 1964 by Richard Bartinsdale. The store is packed to the brim with bookshelves and has been a book-lover's heaven ever since its establishment. Most of Bart's Books is outdoor and a few of the bookshelves are facing the street. Housing almost a million books, this store has a comprehensive collection that ranges from children's books to rare art books. The most unique feature of this outdoor bookstore is that you can buy their books even after the doors close. You can purchase your favorite book and just put your money through the slot in the doors. The bookstore has also featured in a Hollywood movies, magazines, and documentaries.
6. Lake Casitas: A tranquil retreat
Located just 8 miles away from Ojai, Lake Casitas is a place to enjoy some peace and quietude. This is a man-made lake which is formed due to the construction of Casitas Dam on Coyote Creek. Although swimming in the lake is prohibited, it is available for boating and rowing. You may also enjoy camping at Lake Casitas. It is also a favorite destination amongst those who love fishing. The lake is also popular as a bird-watching site. You may spot a bald eagle, turkey vulture, roadrunner, and a few more during your visit. A water park called Casitas Water Adventure is located close to the lake which further adds to the attraction of visiting this place with kids.
7. Ojai Certified Farmers' Market: A hub to buy local goodies
Set up every Sunday between 9:00 Am to 1:00 PM come rain or sunshine, Ojai Certified Farmers' Market has been selling local products for the past 18 years. Locals of Ojai as well as vendors from nearby town flock to this market to sell their products. Ranging from flowers to to soaps, you will find it all at Ojai Certified Farmers' Market. A few of the must buy products at this market include the tangerines, the olives, and the lavender. Many rare plants are also sold here. After wandering through the market, you may gorge on the delicious local cuisine to treat your taste buds.
8. Beatrice Wood Centre for the Arts: A place that acknowledges artwork
Beatrice Wood Centre for the Arts is a place which celebrates the artwork of the popular American artist and studio potter - Beatrice Wood. The centre was once the residential house of the artist. Besides being dedicated to Beatrice Wood, this facility also promotes the artwork of other talented artists. Here, you will find a vast collection of finely made exhibits that primarily include vase, bowls, and bottles made from a variety of materials. Exhibitions are also hosted here at regular intervals. Beatrice Wood Centre for the Arts also holds workshops for budding artists. It is open to public on Friday, Saturday, and Sunday from 11:00 AM to 5:00 PM.
9. Ojai Valley Museum: A historical landmark of the city
Ojai Valley Museum was formerly a Catholic chapel known by the name of St. Thomas Aquinas Chapel. It was constructed in 1918 and exhibited the Mission Revival and Spanish Colonial Revival style of architecture. It was then purchased in 1993 by the City of Ojai to be renovated and opened as Ojai Valley Museum. The chapel is listed in the U.S. National Register of Historic Places. The museum gives you an insight into the history, art, and culture of Ojai. The artifacts exhibited here include contemporary art, vintage Ojai photographs, and Chumash Native American baskets. If you visit their official website, you will also come to know about the Ojai upcoming events that are held here.
10. Ventura River Preserve: Hike through the wild
Spread over a vast land of 1,600 acres, Ventura River Preserve is one of the best places to enjoy the outdoors of Ojai. Equipped with several trails, this is the go-to place for hiking and mountain biking. Walking your four-legged friend on leash here is one of the best things to do in Ojai with a dog. The preserve was established to conserve three miles of the Ventura River and its surrounding canyons. As you explore the preserve, you will come across a wide variety of beautiful wildflowers such as Catalina Mariposa Lily, California Blackberry, Chamise, Wild Cucumber, and many more. Ventura River Preserve is also home to many wild animals including black bear, American badger, bobcat, cougar, California mule deer, and a lot other.
11. Knead Baking Company: Give-in to some baked temptations
With a warm ambiance and elegant setting, Knead Baking Company boasts to be one of the best places to have a hearty breakfast in Ojai. The bakery was opened in 2009 and is run by a local called Bobby Corbin and her children. With an extensive menu, this bakery is a must visit place in Ojai. All the items made here are freshly prepared using all the local products. Thus you get to taste the local flavors at this place. A few of their must try items include sourdough bagels, chocolate honey walnut tarts, apricot scones, rosemary baguette, and potato flatbread.
12. Ojai Meadows Preserve: A blanket of scenic natural beauty
Ojai Meadows Preserve is one of the best places to be closer to nature in Ojai. Measures to preserve the meadows were undertaken in 2000 and with the help of locals, today, the area has many hiking trails along with plants nursery. During spring, the preserve is carpeted with beautiful wildflowers that are a treat to the eye. Ojai Meadows Preserve is a paradise for bird-watchers. As you wander in the preserve, you may spot Mallar, California quail, great egret, great blue heron, Turkey vulture, red-tailed hawk, and many other bird species. You may also avail the guided tours of this preserve to know more about it. Walking dogs on leash is allowed at this preserve.
13. Meditation Mount: A way to spirituality
Meditation Mount is a non-profit meditation center in Ojai. It was founded in 1971 and has been serving mankind ever since. Through their goodwill programs and community events, they instill universal spiritual principles in visitors. The center is open to public from Wednesday to Sunday between 8:30 AM and sunset. The center is surrounded by beautiful well-kept gardens. From here, you can enjoy the scenic vistas of nature. Many study courses are also offered at Meditation Mount.
14. Valley View Preserve: A land for seasoned hikers
Valley View Preserve in Ojai is another place to enjoy hiking through the wild. Spread over a land of 195 acres, this preserve has more than three trails. Hiking along these would get your heart hammering against your chest. As you walk along the trails, you will come across many wildflowers like California Suncup, Common Goldfields, Sugar Bush, Black Sage, and many more. The foothill trail and the U.S. forest trail are two historic trails of Valley View Preserve.
15. Olivella: A delectable retreat
Olivella is one of the best restaurants in Ojai. Located in Ojai Valley Inn, this is a high-end restaurant determined to provide some fine dining experience to its customers. With an extensive menu, this place compels you to indulge in delicious dishes. Olivella also has some award-winning wine programs. The chief chef of this restaurant is Andrea Rodella who strives to make innovative dishes and serve the best to his customers. The setting here is very elegant and can be booked for private dining as well.
Explore the travel planning tool for your visit to Ojai and create a flawless plan in few simple steps!
15 Tourist Attractions in Ojai

Must see places in Ojai ranked on popularity. Here is the complete list of best attractions in Ojai and point of interests to visit.
Tourist Attractions Near Ojai
Find Your Ojai Attractions on Map
Types of Things To Do in Ojai
Find more attractions and places to visit in Ojai under these things to do categories.
Find more places to see in Ojai
Charles M. Pratt House

1330 Foothill Rd

Historic and Protected Sites

Olivas Adobe Historical Park

4200 Olivas Park Dr

Historic and Protected Sites

Emmanuel Franz House

31 N Oak St

Historic and Protected Sites

Dudley House

4085 Telegraph Rd

Historic and Protected Sites

Santa Paula Hardware Company Block - Union Oil Company

1003 E Main St

Historic and Protected Sites

Thomas Gould, Jr., House

402 Lynn Dr

Historic and Protected Sites
View On Map
Ojai Valley Museum And Historical Society

130 W Ojai Ave

Museums

Tag A Long Vintage Motorsports

408 Bryant Cir

Museums

California Oil Museum

1001 E Main St

Museums

Carnegie Art Museum

424 S C St

Museums

Heritage Square

715 S A St

Museums

Santa Paula Art Museum

117 N 10th St

Museums
View On Map
Space Clusters

16030 Maricopa Hwy

Amusement Parks

Arcades

Golf N' Stuff

5555 Walker St

Amusement Parks

Sky Zone Trampoline Park

2825 Johnson Dr

Amusement Parks

Arcades

The Armory

1496 Tower Sq

Arcades

Amusement Parks

Terror Trucks

2364 Sturgis Rd

Amusement Parks

Arcades

Lazerstar

921 E Ventura Blvd

Amusement Parks
View On Map
Cabo Seafood Grill & Cantina

1041 S Oxnard Blvd

Seafood

Mexican

Bars

Bombay Bar & Grill

143 S California St

American

Bars

Burgers

Island Brewing

5049 6th St

Breweries

Bars

Restaurants

The Tavern

211 E Santa Clara St

Bars

American

Seafood

Carpinteria and Linden Pub

4954 Carpinteria Ave

Bars

Breweries

Restaurants

The Palms

701 Linden Ave

American

Bars

Steakhouses
View On Map
Players Casino

6580 Auto Center Dr

Casinos and Gaming

Bars

American

Player's Poker Club

906 N Ventura Ave

Casinos and Gaming

Player's Poker Club

6580 Auto Center Dr

Casinos and Gaming

Derby Club

10 Harbor Blvd

Casinos and Gaming

Restaurants

Aces High Gaming

3248 N Ventura Rd

Casinos and Gaming
View On Map
Channel Islands National Park

1901 Spinnaker Dr

Natural Parks
View On Map
Arroyo Verde Park

5000 Foothill Rd

Dog Parks

Camino Real Park

Dean Dr

Dog Parks

Valle Lindo Park

889 Aileen St

Dog Parks

Valle Lindo Park

2222 Ventura Blvd

Dog Parks

Balcom Canyon Pet Lodge

Dog Parks
View On Map
Surfers Knoll Beach

Spinnaker Dr

Beaches

Santa Claus Beach

3611 Padaro Ln

Beaches

Oxnard Shores Beach

Neptune Square

Beaches
View On Map
Howard Creek Trail

Rose Valley Road

Hiking

Rice Canyon Trails

Hiking

Horn Canyon Trail Head

Hiking

Santa Paula Canyon Falls

10000 Ojai Rd

Hiking

Arroyo Verde hiking trails

Hiking
View On Map
Ojai Angler

Hunting and Fishing

Eric's Tackle Shop

2127 E Thompson Blvd

Hunting and Fishing

Ventura Sportfishing

1500 Anchors Way Dr

Hunting and Fishing

Hyun's Tackle Shop

3695 Harbor Blvd

Hunting and Fishing

Ojai Angler Fishing Guide Services

11311 Santa Ana Rd

Hunting and Fishing

Seeker

900 Graves Ave

Hunting and Fishing
View On Map
What To Do in Ojai: Day-Wise Ideas
Find what not to miss in Ojai! Recommended Ojai itineraries and vacation ideas created by travelers across the world.