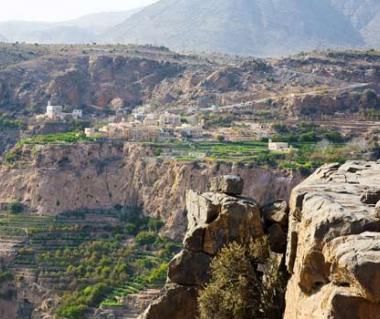 Oman Trip Planner
Plan your customized trip plan for Oman. Choose from Top Toursim cities and tourist attarctions of Oman using trip planner.
Oman Overview
Oman overlooks the Arabian Sea, the Sea of Oman and the Arabian Gulf. It also controls the Strait of Hormuz, which is one of the most important facilities in the region, linking the Sea of Oman with the Arabian Gulf. The Strait of Hormuz is a gateway to all ships coming from the Indian Ocean and Arabian Sea. Oman is traditionally known for breeding Arab horses. You will be delighted to see the horses in Oman clad in neck ornaments, a silver bridle, sweat cover placed on the back and a saddle to prevent abrasion and a silver collar piece. Omanis love and take pride in their horses!
How to enter :-
Air: - UK, USA, Australia, India, Egypt and other Gulf countries have flights to and from Seeb International Airport (Muscat). High Season is mid June to mid October and about ten days on either side of Christmas.
Rail: - There are no trains in the country.
Climate and best time to visit : -
Two main types of climate prevail in Oman; Mediterranean in the East and North, and tropical in the West and South. However, a more desert climate is prevalent in the centre with permanent heat, even at night. The best time to visit Oman is between October and March, temperatures are warm and you avoid the monsoon in the South.
What to see : -
In the north of the country, the coast is definitely worth a visit; the fort at Barka, the port of Sahar – all white and dominated by its unique tower and Nakal with its water source at the heart of a refreshing oasis are just some of the places to visit here. Two well-preserved 16th-century Portuguese forts, Al Jalali and Mirani, dominate the skyline of the old walled town. Finally, if you have the opportunity, explore the red desert of Wahiba with a 4 wheel drive, its magnificent landscapes and the Bedouin who live there will leave a lasting impression.
Eateries : -
The cuisine of Oman is a mixture of several staples of Asian foods. Dishes are often based around chicken, fish, and mutton, as well as the staple of rice.
Searching for something specific?