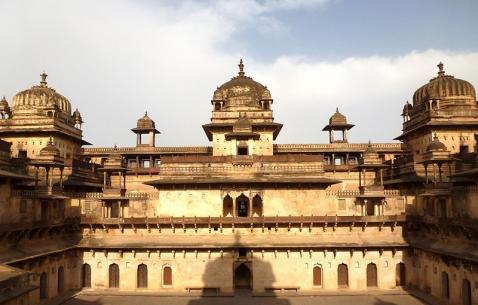 The Best Things To Do in Orachha
Orchha is primarily a historical city that is known for its architectural grandeur and stunning temples. There are a number of must see attractions and things to do in Orchha, making it an ideal destination for tourism. Art and architecture lovers would love to witness the beauty of Orchha fort that houses many other sites such as Jahangir Mahal, Raj Mahal and the famous Rai Parveen Mahal. People looking for spiritual reflection can visit religious attractions such as Chaturbhuj temple, and Laxminarayan temple. For those who are looking for some wildlife adventure can visit Orchha Wildlife Sanctuary which is home to a wide range of animals.The place is a delight for bird watchers as there are nearly 200 species of birds. As you take a stroll around the city, you will come across beautiful Chhatris that were constructed in the past to glorify the contributions of the rulers of the mighty Bundelkhand dynasty. Visiting a place like Orchha which is so much steeped in history and culture, you will definitely gain a better insight of India or Madhya Pradesh to be more specific.
Explore the travel planning tool for your visit to Orachha and create a flawless plan in few simple steps!
7 Tourist Attractions in Orachha

Must see places in Orachha ranked on popularity. Here is the complete list of best attractions in Orachha and point of interests to visit.
Tourist Attractions Near Orachha
Find Your Orachha Attractions on Map
Types of Things To Do in Orachha
Find more attractions and places to visit in Orachha under these things to do categories.
What To Do in Orachha: Day-Wise Ideas
Find what not to miss in Orachha! Recommended Orachha itineraries and vacation ideas created by travelers across the world.