Top List of Museums in Oslo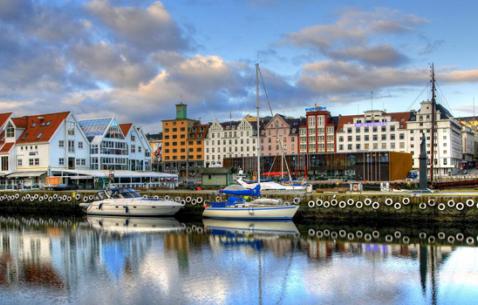 Oslo is the capital and the largest city of Norway and is also considered to be the demographic, economic and political centre of Norway. Oslo is a unique, modern and diverse city that boasts parks and open spaces, protected forests, hills, hundreds of lakes, eye-catching architecture, shopping opportunities, summer and winter activities, cultural attractions and institutions, club, pubs and adventure sports that attract thousands of tourists into the boundaries of the city making Oslo one of the top travel destinations in the world
Oslo s home to numerous museums and galleries displaying art and artefacts unique to Norway's traditions and culture, ranging from Vikings to Edvard Munch, presenting a true picture of the lifestyle, culture and history of the city. The best way to experience the true essence of Oslo is to take a tour of its museums and galleries. Some of the best museums and galleries in Oslo include Munch Museum, Ibsen Museum, Oslo City Museum, Bogstad Manor, Norwegian Folk Museum, Norwegian Museum of Science and Technology, Holmenkollen Ski Museum and Tower and the Emanuel Vigeland Museum. Other top museums and galleries in Oslo include Farm Museum, The Kon-Tiki Museum, International Museum of Children's Art, Film Museum, Holocaust Center, National Museum of Contemporary Art, The Viking Ship Museum, The Mini Bottle Gallery, Oslo Transport Museum, Norwegian Customs Museum, The Mini Bottle Gallery and the Intercultural Museum. The museums in Oslo present a true picture of the city and showcase the remnants of its vibrant culture and a rich past, the influences of which can still be seen today.
Explore the travel planning tool for your visit to Oslo and create a flawless plan in few simple steps!
List of Top Museums in Oslo

We bring you finest collection of museums to visit in Oslo.
Find Your Oslo Attractions on Map
Top Tours for Oslo Museums
Save 22%

1 Reviews

Duration: Flexible

Thor Heyerdahl (1914-2002) gained worldwide fame when he crossed the Pacific Ocean on the balsawood raft Kon-Tiki in 1947. He...
More Top List of Museums in Oslo