Best Time To Visit Ourense
Explore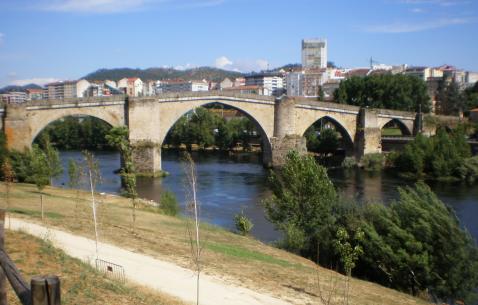 Best Time To Go To Ourense
Ourense experiences typical micro climatic conditions with the abundance of rainfall and suitable weather for blooming vegetation in the close by hilly areas.
Summer (June – August): Summers in the city can be quite hot, owing to its valley locations. The average temperature in the season is around 28-29°C.
Winter (December – February): Winters are mild but the minimum temperature seldom drops below zero degrees.
Spring (March – May): The average temperature in spring can be around 17°C.
Autumn (September – November): Autumns might be wet often with rainfall and the temperature is likely to be around 20°C on an average.
The best time to visit Ourense would be during the summer months, especially around late June through mid-August.
Best time to go to Ourense Attractions

: Monday, Wednesday, Thursday, Sunday 5:00 PM - 7:30 PM; Friday, Saturday 10:30 AM - 7:30 PM
: Monday, Wednesday, Thursday, Sunday 5:00 PM - 7:30 PM; Friday, Saturday 10:30 AM - 7:30 PM
: Monday, Wednesday, Thursday, Sunday 5:00 PM - 7:30 PM; Friday, Saturday 10:30 AM - 7:30 PM
: Monday, Wednesday, Thursday, Sunday 5:00 PM - 7:30 PM; Friday, Saturday 10:30 AM - 7:30 PM
: Monday, Wednesday, Thursday, Sunday 5:00 PM - 7:30 PM; Friday, Saturday 10:30 AM - 7:30 PM
: Monday, Wednesday, Thursday, Sunday 5:00 PM - 7:30 PM; Friday, Saturday 10:30 AM - 7:30 PM
: Monday, Wednesday, Thursday, Sunday 5:00 PM - 7:30 PM; Friday, Saturday 10:30 AM - 7:30 PM
: Monday, Wednesday, Thursday, Sunday 5:00 PM - 7:30 PM; Friday, Saturday 10:30 AM - 7:30 PM
: Monday, Wednesday, Thursday, Sunday 5:00 PM - 7:30 PM; Friday, Saturday 10:30 AM - 7:30 PM
: Monday, Wednesday, Thursday, Sunday 5:00 PM - 7:30 PM; Friday, Saturday 10:30 AM - 7:30 PM
: Monday, Wednesday, Thursday, Sunday 5:00 PM - 7:30 PM; Friday, Saturday 10:30 AM - 7:30 PM
: Monday, Wednesday, Thursday, Sunday 5:00 PM - 7:30 PM; Friday, Saturday 10:30 AM - 7:30 PM

: Everyday 5:30 PM - 8:30 PM
: Everyday 5:30 PM - 8:30 PM
: Everyday 5:30 PM - 8:30 PM
: Everyday 5:30 PM - 8:30 PM
: Everyday 5:30 PM - 8:30 PM
: Everyday 5:30 PM - 8:30 PM
: Everyday 5:30 PM - 8:30 PM
: Everyday 5:30 PM - 8:30 PM
: Everyday 5:30 PM - 8:30 PM
: Everyday 5:30 PM - 8:30 PM
: Everyday 5:30 PM - 8:30 PM
: Everyday 5:30 PM - 8:30 PM

: Everyday 5:00 PM - 6:00 PM
: Everyday 5:00 PM - 6:00 PM
: Everyday 5:00 PM - 6:00 PM
: Everyday 5:00 PM - 6:00 PM
: Everyday 5:00 PM - 6:00 PM
: Everyday 5:00 PM - 6:00 PM
: Everyday 5:00 PM - 6:00 PM
: Everyday 5:00 PM - 6:00 PM
: Everyday 5:00 PM - 6:00 PM
: Everyday 5:00 PM - 6:00 PM
: Everyday 5:00 PM - 6:00 PM
: Everyday 5:00 PM - 6:00 PM

: Tuesday to Sunday 7:00 PM - 10:00 PM
: Tuesday to Sunday 7:00 PM - 10:00 PM
: Tuesday to Sunday 7:00 PM - 10:00 PM
: Tuesday to Sunday 7:00 PM - 10:00 PM
: Tuesday to Sunday 7:00 PM - 10:00 PM
: Tuesday to Sunday 7:00 PM - 10:00 PM
: Tuesday to Sunday 7:00 PM - 10:00 PM
: Tuesday to Sunday 7:00 PM - 10:00 PM
: Tuesday to Sunday 7:00 PM - 10:00 PM
: Tuesday to Sunday 7:00 PM - 10:00 PM
: Tuesday to Sunday 7:00 PM - 10:00 PM
: Tuesday to Sunday 7:00 PM - 10:00 PM

: Everyday 5:00 PM - 8:00 PM
: Everyday 5:00 PM - 8:00 PM
: Everyday 5:00 PM - 8:00 PM
: Everyday 5:00 PM - 8:00 PM
: Everyday 5:00 PM - 8:00 PM
: Everyday 5:00 PM - 8:00 PM
: Everyday 5:00 PM - 8:00 PM
: Everyday 5:00 PM - 8:00 PM
: Everyday 5:00 PM - 8:00 PM
: Everyday 5:00 PM - 8:00 PM
: Everyday 5:00 PM - 8:00 PM
: Everyday 5:00 PM - 8:00 PM

: Tuesday to Sunday 11:30 AM - 1:30 PM
: Tuesday to Sunday 11:30 AM - 1:30 PM
: Tuesday to Saturday 11:30 AM - 1:30 PM
: Tuesday to Saturday 11:30 AM - 1:30 PM
: Tuesday to Saturday 11:30 AM - 1:30 PM
: Tuesday to Saturday 11:30 AM - 1:30 PM
: Tuesday to Saturday 11:30 AM - 1:30 PM
: Tuesday to Saturday 11:30 AM - 1:30 PM
: Tuesday to Saturday 11:30 AM - 1:30 PM
: Tuesday to Sunday 11:30 AM - 1:30 PM
: Tuesday to Saturday 11:30 AM - 1:30 PM
: Tuesday to Sunday 11:30 AM - 1:30 PM

: Everyday 4:00 PM - 6:00 PM
: Everyday 4:00 PM - 6:00 PM
: Everyday 4:00 PM - 6:00 PM
: Everyday 4:00 PM - 6:00 PM
: Everyday 4:00 PM - 6:00 PM
: Everyday 4:00 PM - 6:00 PM
: Everyday 4:00 PM - 6:00 PM
: Everyday 4:00 PM - 6:00 PM
: Everyday 4:00 PM - 6:00 PM
: Everyday 4:00 PM - 6:00 PM
: Everyday 4:00 PM - 6:00 PM
: Everyday 4:00 PM - 6:00 PM

: Everyday 10:00 AM - 6:00 PM
: Everyday 10:00 AM - 6:00 PM
: Everyday 10:00 AM - 6:00 PM
: Everyday 10:00 AM - 6:00 PM
: Everyday 10:00 AM - 6:00 PM
: Everyday 10:00 AM - 6:00 PM
: Everyday 10:00 AM - 6:00 PM
: Everyday 10:00 AM - 6:00 PM
: Everyday 10:00 AM - 6:00 PM
: Everyday 10:00 AM - 6:00 PM
: Everyday 10:00 AM - 6:00 PM
: Everyday 10:00 AM - 6:00 PM

: Everyday 5:00 PM - 7:00 PM
: Everyday 5:00 PM - 7:00 PM
: Everyday 5:00 PM - 7:00 PM
: Everyday 5:00 PM - 7:00 PM
: Everyday 5:00 PM - 7:00 PM
: Everyday 5:00 PM - 7:00 PM
: Everyday 5:00 PM - 7:00 PM
: Everyday 5:00 PM - 7:00 PM
: Everyday 5:00 PM - 7:00 PM
: Everyday 5:00 PM - 7:00 PM
: Everyday 5:00 PM - 7:00 PM
: Everyday 5:00 PM - 7:00 PM

: Everyday 11:00 AM - 1:00 PM
: Everyday 11:00 AM - 1:00 PM
: Everyday 11:00 AM - 1:00 PM
: Everyday 11:00 AM - 1:00 PM
: Everyday 11:00 AM - 1:00 PM
: Everyday 11:00 AM - 1:00 PM
: Everyday 11:00 AM - 1:00 PM
: Everyday 11:00 AM - 1:00 PM
: Everyday 11:00 AM - 1:00 PM
: Everyday 11:00 AM - 1:00 PM
: Everyday 11:00 AM - 1:00 PM
: Everyday 11:00 AM - 1:00 PM

: Tuesday to Sunday 10:00 AM - 1:00 PM
: Tuesday to Sunday 10:00 AM - 1:00 PM
: Tuesday to Sunday 10:00 AM - 1:00 PM
: Tuesday to Sunday 10:00 AM - 1:00 PM
: Tuesday to Sunday 10:00 AM - 1:00 PM
: Tuesday to Sunday 10:00 AM - 1:00 PM
: Tuesday to Sunday 10:00 AM - 1:00 PM
: Tuesday to Sunday 10:00 AM - 1:00 PM
: Tuesday to Sunday 10:00 AM - 1:00 PM
: Tuesday to Sunday 10:00 AM - 1:00 PM
: Tuesday to Sunday 10:00 AM - 1:00 PM
: Tuesday to Sunday 10:00 AM - 1:00 PM

: Everyday 5:00 PM - 7:00 PM
: Everyday 5:00 PM - 7:00 PM
: Everyday 5:00 PM - 7:00 PM
: Everyday 5:00 PM - 7:00 PM
: Everyday 5:00 PM - 7:00 PM
: Everyday 5:00 PM - 7:00 PM
: Everyday 5:00 PM - 7:00 PM
: Everyday 5:00 PM - 7:00 PM
: Everyday 5:00 PM - 7:00 PM
: Everyday 5:00 PM - 7:00 PM
: Everyday 5:00 PM - 7:00 PM
: Everyday 5:00 PM - 7:00 PM

: Saturday 10:00 AM - 7:00 PM
: Saturday 10:00 AM - 7:00 PM
: Saturday 10:00 AM - 7:00 PM
: Saturday 10:00 AM - 7:00 PM
: Saturday 10:00 AM - 7:00 PM
: Saturday 10:00 AM - 7:00 PM
: Saturday 10:00 AM - 7:00 PM
: Saturday 10:00 AM - 7:00 PM
: Saturday 10:00 AM - 7:00 PM
: Saturday 10:00 AM - 7:00 PM
: Saturday 10:00 AM - 7:00 PM
: Saturday 10:00 AM - 7:00 PM