Roanoke Island
Tours near Roanoke Island
Tours for Roanoke Island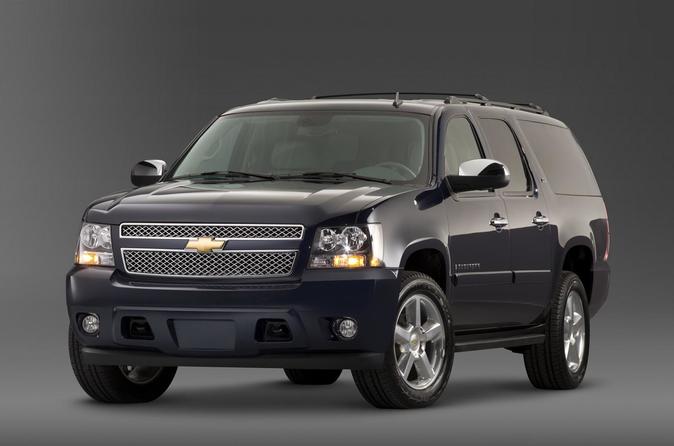 Book Now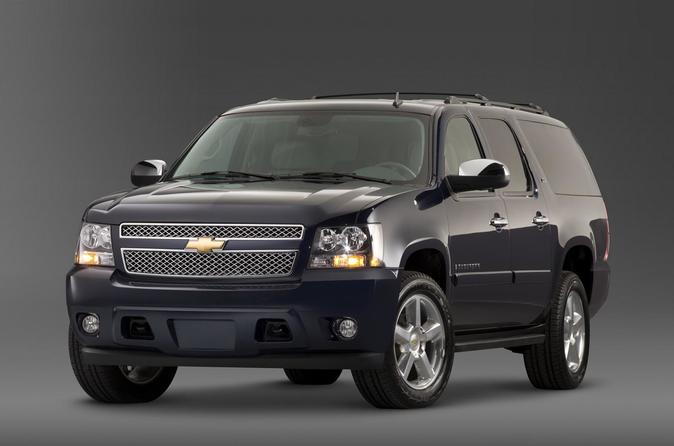 Book Now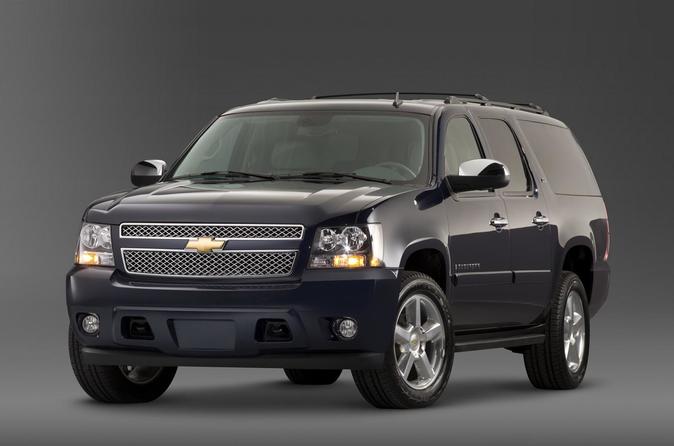 Book Now
Show More
Book Now
Show More
About Roanoke Island, Outer Banks
Roanoke Island is an island in Dare County on the Outer Banks of North Carolina, United States. It was named after the historical Roanoke Carolina Algonquian people who inhabited the area in the 16th century at the time of English exploration. About eight miles (12 km) long and two miles (3 km) wide, Roanoke Island lies between the mainland and the barrier islands near Nags Head, with Albemarle Sound on its north, Roanoke Sound at the eastern end, Croatan Sound to the west, and Wanchese CDP at the southern end. The town of Manteo is located on the northern portion of the island, and is the county seat of Dare County. Fort Raleigh National Historic Site is on the north end of the island. There is a land area of 17.95 square miles (46.5 km2) and a population of 6,724 as of the 2000 census. Located along U.S. Highway 64, a major highway from mainland North Carolina to the Outer Banks, Roanoke Island combines recreational and water features with historical sites and an outdoor theater to form one of the major tourist attractions of Dare County. Roanoke Island was the site of the Roanoke Colony, an English settlement initially established in 1585 by Sir Walter Raleigh. A group of about 120 men, women and children arrived in 1587. Shortly after arriving in this New World, colonist Eleanor Dare, daughter of Governor John White, gave birth to Virginia Dare. She was the first English child born in North America. Governor White returned to England later that year for supplies. Due to impending war with Spain, White was unable to return to Roanoke Island until 1590. When he arrived, the colony had vanished. The fate of those first colonists remains a mystery to this day and is one of America's most intriguing unsolved mysteries. Archaeologists, historians, and other researchers continue to work to resolve the mystery. Visitors to the Fort Raleigh National Historic Site can watch The Lost Colony, the second-longest-running outdoor theatre production in the United States, which presents a conjecture of the fate of Roanoke Colony. Roanoke Island is one of the three oldest surviving English place-names in the U.S. Along with the Chowan and Neuse rivers, it was named in 1584 by Captains Philip Amadas and Arthur Barlowe, sent by Sir Walter Raleigh. It was, for thousands of years, the site of ancient Indian settlements. Archeological excavations in the early 1980s at the Tillett Site at Wanchese have revealed evidence of various cultures dating back to 8000 BC. Wanchese was used as a seasonal fishing village for 1500 years before English colonial settlement. Ancestors of the Algonquian-speaking Roanoke coalesced as a people in about 400. Another colony, which was much more populous than that of Raleigh's, was developed at the island during the American Civil War. After Union forces took over the island in 1862, slaves migrated there for relative freedom, as they were considered contraband by the military, who would not return them to the Confederates. The Army established the Roanoke Island Freedmen's Colony in 1863, an important social experiment as part of the US government's developing policies related to the future of the slaves in freedom. The Congregational chaplain Horace James was appointed superintendent of the colony and of other contraband camps in North Carolina. With a view to making it self-sustaining, he had a sawmill built, and freedmen were allotted lands to cultivate. Those who worked for the Army were paid wages. When the United States Colored Troops were founded, many men from the colony enlisted. A corps of Northern teachers was sponsored by the American Missionary Association, and they taught hundreds of students of all ages at the colony. Today the residents of Roanoke Island are governed by the Dare County Board of Commissioners. They are located within Congressional District 1 of North Carolina.
Wikipedia
Overview of Roanoke Island
Walking past the city of Outer Banks, you will come across Roanoke Island. Roanoke Island is not the prime point of interest of Outer Banks. Although, you can pay a quick visit to it if you are around.
A fun-filled day in the city is possible with these exciting Outer Banks tours that you can book for your visit.
More about Outer Banks
Find the joy in planning a D.I.Y. trip by using this awesome Outer Banks trip planner.
Book perfect hotels in Outer Banks like Cape Hatteras Koa Resort.
Find out how to reach Outer Banks to begin with. Plenty of wholesome Outer Banks vacation packages are available to choose from, pick your today!
Book Roanoke Island Tickets And Tours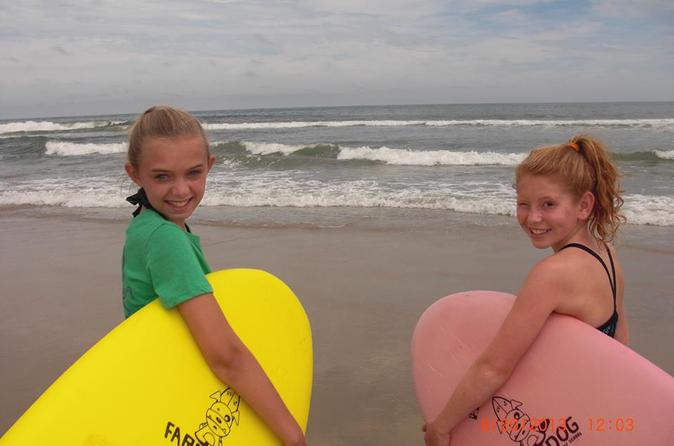 This local surf school offers Private Surf Lessons for the discerning customer who wants a safe, high quality surfing experience with personal attention. A Private Surf Lesson means that your lesson will not have participants from other Surf lessons in it. It's just you, or your family, or your friends in your own setting with your own instructors. Private lessons guarantee a 2 to 1 maximum student to instructor ratio. No other surf school offers this level of safety and personal attention.

A Private Surf Lesson features 2 hours of NSSIA Certified Surf Instruction. Course includes etiquette, water safety, board safety, basics of paddling, basics of riding plus at least an hour and a half of wave catching and riding.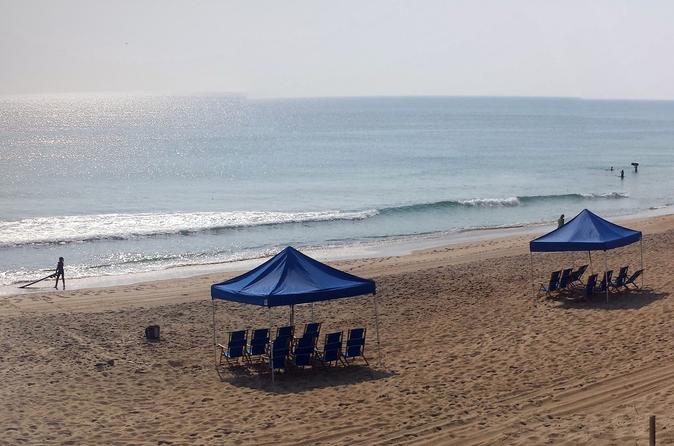 Our daily cabana rental service comes with 6 Chairs for your group.  Our service also comes with set up and Take Down of your cabana on the Outer Banks of North Carolina.  Sit comfortably at the beach without the work!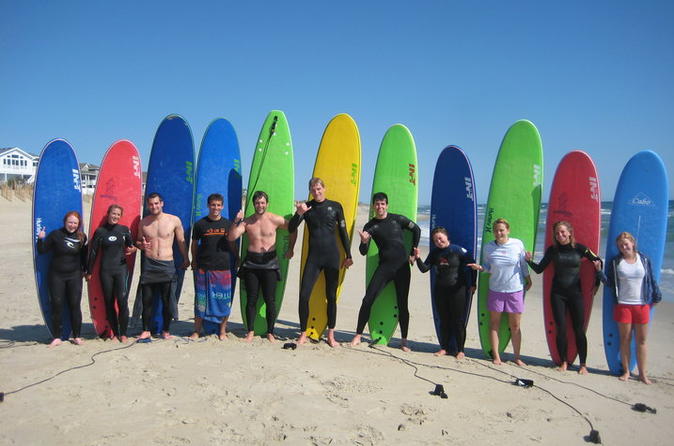 These 2-hour small-group surf lessons of 15 or less are a fun and exciting way to learn to surf and meet some awesome new people. The surf school is NSSIA Certified so you know you are getting the best instruction from qualified instructors. Instructors will lead you through a series of warm up activities designed to get you ready to surf, as well as lead you through the motions you will need to use in order to paddle your surfboard, to catch waves and to pop up and ride. Once everyone in the group has practiced a few reps on land, it's out to the water for the real deal. You'll be shredding in no time!
Share your experience - Rate Roanoke Island, Outer Banks
Wonderful place for a gateaway from ur problems in life. The island is surrounded by great events, food, amazing drinks (almost every bar tender know what her doing). If u need to get away or just need time to think life through or have a good time I highly recommend!

One of our favs stops is O'Niels Seafood.

great view and very historic.

Best small town atmosphere
Read all reviews