Best Time To Visit Pagosa Springs
Explore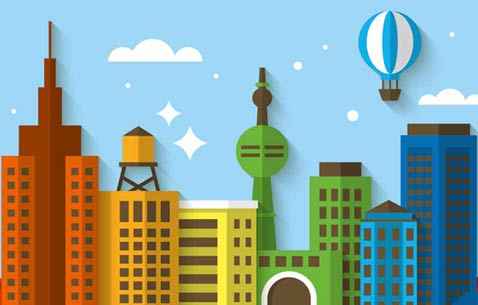 Best Time To Go To Pagosa Springs
Summer: This season lasts between June to August. Pagosa Springs experience heat while the air remains dry, but the temperatures don't soar too high. This season is good to visit Pagosa Springs as you can explore all the outdoor fun activities and tour the mountains as well.
Fall: The autumn season lasts between September and October. The weather in Pagosa Springs is cool, with temperatures soaring not too high or going too low.
Winter: The winter season lasts between the months of November to February. The city faces chilly weather during this season and the temperatures near freezing point.
Spring: The spring season lasts between the months of March to May. The weather and scenery bursts into colors like never before.
So, the best time to visit Pagosa Springs is in the months of September and October.
Best time to go to Pagosa Springs Attractions

: Everyday 7:00 AM - 11:00 AM
: Everyday 7:00 AM - 11:00 AM
: Everyday 7:00 AM - 11:00 AM
: Everyday 7:00 AM - 11:00 AM
: Everyday 7:00 AM - 11:00 AM
: Everyday 7:00 AM - 11:00 AM
: Everyday 7:00 AM - 11:00 AM
: Everyday 7:00 AM - 11:00 AM
: Everyday 7:00 AM - 11:00 AM
: Everyday 7:00 AM - 11:00 AM
: Everyday 7:00 AM - 11:00 AM
: Everyday 7:00 AM - 11:00 AM

: Tuesday to Saturday 11:00 AM - 8:00 PM
: Tuesday to Saturday 11:00 AM - 8:00 PM
: Tuesday to Saturday 11:00 AM - 8:00 PM
: Tuesday to Saturday 11:00 AM - 8:00 PM
: Tuesday to Saturday 11:00 AM - 8:00 PM
: Tuesday to Saturday 11:00 AM - 8:00 PM
: Tuesday to Saturday 11:00 AM - 8:00 PM
: Tuesday to Saturday 11:00 AM - 8:00 PM
: Tuesday to Saturday 11:00 AM - 8:00 PM
: Tuesday to Saturday 11:00 AM - 8:00 PM
: Tuesday to Saturday 11:00 AM - 8:00 PM
: Tuesday to Saturday 11:00 AM - 8:00 PM

: Tuesday to Friday 9:00 AM - 4:00 PM
: Tuesday to Friday 9:00 AM - 4:00 PM
: Tuesday to Friday 9:00 AM - 4:00 PM
: Tuesday to Friday 9:00 AM - 4:00 PM
: Tuesday to Friday 9:00 AM - 4:00 PM
: Tuesday to Friday 9:00 AM - 4:00 PM
: Tuesday to Friday 9:00 AM - 4:00 PM
: Tuesday to Friday 9:00 AM - 4:00 PM
: Tuesday to Friday 9:00 AM - 4:00 PM
: Tuesday to Friday 9:00 AM - 4:00 PM
: Tuesday to Friday 9:00 AM - 4:00 PM
: Tuesday to Friday 9:00 AM - 4:00 PM