Best Time To Visit Palm Desert
Explore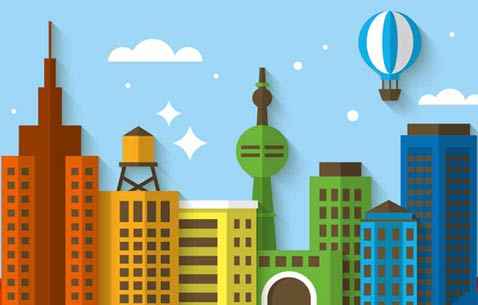 Best Time To Go To Palm Desert
Palm desert has a subtropical, hot desert type of climate with hot and dry summers and mild winters. Rainfall is scarce throughout the year.
Summer: From May to September, the weather is extremely hot. This is especially because of its location in a desert. The temperatures are usually around 32 degree Celsius. This is basically off-season in Palm Desert.
Fall: October to November is probably the best time to visit Palm Desert, the weather is pleasant and the December crowds aren't here yet! There is some respite from the scorching heat.
Winter: December to February is the coldest period of the year. Days are chilly but the nights are very cold. Temperatures average around 12 to 14 degree Celsius.
Spring: March and April see a rise in temperatures as compared to the winter months. Though not peak season, yet lots of people come to Palm Desert during these months for some great fun.
So, the best time to visit Palm Island is from March to April and from October to November.
Best time to go to Palm Desert Attractions

: Monday to Friday 6:00 AM - 9:00 PM; Saturday, Sunday 7:00 AM - 7:00 PM
: Monday to Friday 6:00 AM - 9:00 PM; Saturday, Sunday 7:00 AM - 7:00 PM
: Monday to Friday 6:00 AM - 9:00 PM; Saturday, Sunday 7:00 AM - 7:00 PM
: Monday to Friday 6:00 AM - 9:00 PM; Saturday, Sunday 7:00 AM - 7:00 PM
: Monday to Friday 6:00 AM - 9:00 PM; Saturday, Sunday 7:00 AM - 7:00 PM
: Monday to Friday 6:00 AM - 9:00 PM; Saturday, Sunday 7:00 AM - 7:00 PM
: Monday to Friday 6:00 AM - 9:00 PM; Saturday, Sunday 7:00 AM - 7:00 PM
: Monday to Friday 6:00 AM - 9:00 PM; Saturday, Sunday 7:00 AM - 7:00 PM
: Monday to Friday 6:00 AM - 9:00 PM; Saturday, Sunday 7:00 AM - 7:00 PM
: Monday to Friday 6:00 AM - 9:00 PM; Saturday, Sunday 7:00 AM - 7:00 PM
: Monday to Friday 6:00 AM - 9:00 PM; Saturday, Sunday 7:00 AM - 7:00 PM
: Monday to Friday 6:00 AM - 9:00 PM; Saturday, Sunday 7:00 AM - 7:00 PM

: Everyday 24 Hrs
: Everyday 24 Hrs
: Everyday 24 Hrs
: Everyday 24 Hrs
: Everyday 24 Hrs
: Everyday 24 Hrs
: Everyday 24 Hrs
: Everyday 24 Hrs
: Everyday 24 Hrs
: Everyday 24 Hrs
: Everyday 24 Hrs
: Everyday 24 Hrs

: Everyday 8:00 AM - 1:30 PM
: Everyday 8:00 AM - 1:30 PM
: Everyday 8:00 AM - 1:30 PM
: Everyday 8:00 AM - 1:30 PM
: Everyday 8:00 AM - 1:30 PM
: Everyday 8:00 AM - 1:30 PM
: Everyday 8:00 AM - 1:30 PM
: Everyday 8:00 AM - 1:30 PM
: Everyday 8:00 AM - 1:30 PM
: Everyday 8:00 AM - 1:30 PM
: Everyday 8:00 AM - 1:30 PM
: Everyday 8:00 AM - 1:30 PM

: Everyday 9:00 AM - 5:00 PM
: Everyday 9:00 AM - 5:00 PM
: Everyday 9:00 AM - 5:00 PM
: Everyday 9:00 AM - 5:00 PM
: Everyday 9:00 AM - 5:00 PM
: Everyday 9:00 AM - 5:00 PM
: Everyday 9:00 AM - 5:00 PM
: Everyday 9:00 AM - 5:00 PM
: Everyday 9:00 AM - 5:00 PM
: Everyday 9:00 AM - 5:00 PM
: Everyday 9:00 AM - 5:00 PM
: Everyday 9:00 AM - 5:00 PM

: Everyday 6:00 AM - 7:00 PM
: Everyday 6:00 AM - 7:00 PM
: Everyday 6:00 AM - 7:00 PM
: Everyday 6:00 AM - 7:00 PM
: Everyday 6:00 AM - 7:00 PM
: Everyday 6:00 AM - 7:00 PM
: Everyday 6:00 AM - 7:00 PM
: Everyday 6:00 AM - 7:00 PM
: Everyday 6:00 AM - 7:00 PM
: Everyday 6:00 AM - 7:00 PM
: Everyday 6:00 AM - 7:00 PM
: Everyday 6:00 AM - 7:00 PM

: Everyday 24 Hrs
: Everyday 24 Hrs
: Everyday 24 Hrs
: Everyday 24 Hrs
: Everyday 24 Hrs
: Everyday 24 Hrs
: Everyday 24 Hrs
: Everyday 24 Hrs
: Everyday 24 Hrs
: Everyday 24 Hrs
: Everyday 24 Hrs
: Everyday 24 Hrs