Best Time To Visit Palm Springs
Explore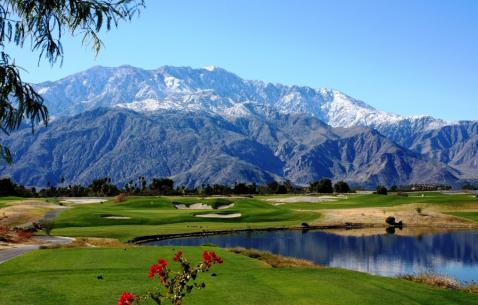 Accommodations with

See All
Best Time To Go To Palm Springs
The typical weather in Palm Springs is sunny and very hot. The temperature rises up to 100 degree Fahrenheit during the day.
The Best time for Palm Springs travel is in between the months of February to November.
Explore the best travel planner for your visit to Palm Springs and create a flawless plan in few simple steps!
Best time to go to Palm Springs Attractions

: Everyday 10:00 AM - 8:00 PM
: Everyday 10:00 AM - 8:00 PM
: Everyday 10:00 AM - 8:00 PM
: Everyday 10:00 AM - 8:00 PM
: Everyday 10:00 AM - 8:00 PM
: Everyday 10:00 AM - 8:00 PM
: Everyday 10:00 AM - 8:00 PM
: Everyday 10:00 AM - 8:00 PM
: Everyday 10:00 AM - 8:00 PM
: Everyday 10:00 AM - 8:00 PM
: Everyday 10:00 AM - 8:00 PM
: Everyday 10:00 AM - 8:00 PM

: Everyday 2:00 PM - 4:00 PM
: Everyday 2:00 PM - 4:00 PM
: Everyday 2:00 PM - 4:00 PM
: Everyday 2:00 PM - 4:00 PM
: Everyday 2:00 PM - 4:00 PM
: Everyday 2:00 PM - 4:00 PM
: Everyday 2:00 PM - 4:00 PM
: Everyday 2:00 PM - 4:00 PM
: Everyday 2:00 PM - 4:00 PM
: Everyday 2:00 PM - 4:00 PM
: Everyday 2:00 PM - 4:00 PM
: Everyday 2:00 PM - 4:00 PM

: Everyday 2:00 PM - 4:00 PM
: Everyday 2:00 PM - 4:00 PM
: Everyday 2:00 PM - 4:00 PM
: Everyday 2:00 PM - 4:00 PM
: Everyday 2:00 PM - 4:00 PM
: Everyday 2:00 PM - 4:00 PM
: Everyday 2:00 PM - 4:00 PM
: Everyday 2:00 PM - 4:00 PM
: Everyday 2:00 PM - 4:00 PM
: Everyday 2:00 PM - 4:00 PM
: Everyday 2:00 PM - 4:00 PM
: Everyday 2:00 PM - 4:00 PM

: Everyday 2:00 PM - 3:00 PM
: Everyday 2:00 PM - 3:00 PM
: Everyday 2:00 PM - 3:00 PM
: Everyday 2:00 PM - 3:00 PM
: Everyday 2:00 PM - 3:00 PM
: Everyday 2:00 PM - 3:00 PM
: Everyday 2:00 PM - 3:00 PM
: Everyday 2:00 PM - 3:00 PM
: Everyday 2:00 PM - 3:00 PM
: Everyday 2:00 PM - 3:00 PM
: Everyday 2:00 PM - 3:00 PM
: Everyday 2:00 PM - 3:00 PM

: Tuesday to Sunday 2:00 PM - 4:00 PM
: Tuesday to Sunday 2:00 PM - 4:00 PM
: Tuesday to Sunday 2:00 PM - 4:00 PM
: Tuesday to Sunday 2:00 PM - 4:00 PM
: Tuesday to Sunday 2:00 PM - 4:00 PM
: Tuesday to Sunday 2:00 PM - 4:00 PM
: Tuesday to Sunday 2:00 PM - 4:00 PM
: Tuesday to Sunday 2:00 PM - 4:00 PM
: Tuesday to Sunday 2:00 PM - 4:00 PM
: Tuesday to Sunday 2:00 PM - 4:00 PM
: Tuesday to Sunday 2:00 PM - 4:00 PM
: Tuesday to Sunday 2:00 PM - 4:00 PM

: Everyday 2:00 PM - 5:00 PM
: Everyday 2:00 PM - 5:00 PM
: Everyday 2:00 PM - 5:00 PM
: Everyday 2:00 PM - 5:00 PM
: Everyday 2:00 PM - 5:00 PM
: Everyday 2:00 PM - 5:00 PM
: Everyday 2:00 PM - 5:00 PM
: Everyday 2:00 PM - 5:00 PM
: Everyday 2:00 PM - 5:00 PM
: Everyday 2:00 PM - 5:00 PM
: Everyday 2:00 PM - 5:00 PM
: Everyday 2:00 PM - 5:00 PM

: Everyday 8:00 AM - 3:00 PM
: Everyday 8:00 AM - 3:00 PM
: Everyday 8:00 AM - 3:00 PM
: Everyday 8:00 AM - 3:00 PM
: Everyday 8:00 AM - 3:00 PM
: Everyday 8:00 AM - 3:00 PM
: Everyday 8:00 AM - 3:00 PM
: Everyday 8:00 AM - 3:00 PM
: Everyday 8:00 AM - 3:00 PM
: Everyday 8:00 AM - 3:00 PM
: Everyday 8:00 AM - 3:00 PM
: Everyday 8:00 AM - 3:00 PM

: Everyday 8:00 AM - 1:00 PM
: Everyday 8:00 AM - 1:00 PM
: Everyday 8:00 AM - 1:00 PM
: Everyday 8:00 AM - 1:00 PM
: Everyday 8:00 AM - 1:00 PM
: Everyday 8:00 AM - 1:00 PM
: Everyday 8:00 AM - 1:00 PM
: Everyday 8:00 AM - 1:00 PM
: Everyday 8:00 AM - 1:00 PM
: Everyday 8:00 AM - 1:00 PM
: Everyday 8:00 AM - 1:00 PM
: Everyday 8:00 AM - 1:00 PM

: Everyday 2:00 PM - 6:00 PM
: Everyday 2:00 PM - 6:00 PM
: Everyday 2:00 PM - 6:00 PM
: Everyday 2:00 PM - 6:00 PM
: Everyday 2:00 PM - 6:00 PM
: Everyday 2:00 PM - 6:00 PM
: Everyday 2:00 PM - 6:00 PM
: Everyday 2:00 PM - 6:00 PM
: Everyday 2:00 PM - 6:00 PM
: Everyday 2:00 PM - 6:00 PM
: Everyday 2:00 PM - 6:00 PM
: Everyday 2:00 PM - 6:00 PM

: Everyday 7:00 AM - 2:00 PM
: Everyday 7:00 AM - 2:00 PM
: Everyday 7:00 AM - 2:00 PM
: Everyday 7:00 AM - 2:00 PM
: Everyday 7:00 AM - 2:00 PM
: Everyday 7:00 AM - 2:00 PM
: Everyday 7:00 AM - 2:00 PM
: Everyday 7:00 AM - 2:00 PM
: Everyday 7:00 AM - 2:00 PM
: Everyday 7:00 AM - 2:00 PM
: Everyday 7:00 AM - 2:00 PM
: Everyday 7:00 AM - 2:00 PM

: Everyday 8:00 AM - 11:00 AM
: Everyday 8:00 AM - 11:00 AM
: Everyday 8:00 AM - 11:00 AM
: Everyday 8:00 AM - 11:00 AM
: Everyday 8:00 AM - 11:00 AM
: Everyday 8:00 AM - 11:00 AM
: Everyday 8:00 AM - 11:00 AM
: Everyday 8:00 AM - 11:00 AM
: Everyday 8:00 AM - 11:00 AM
: Everyday 8:00 AM - 11:00 AM
: Everyday 8:00 AM - 11:00 AM
: Everyday 8:00 AM - 11:00 AM

: Monday, Tuesday, Thursday, Friday, Saturday, Sunday 10:00 AM - 2:00 PM
: Monday, Tuesday, Thursday, Friday, Saturday, Sunday 10:00 AM - 2:00 PM
: Monday, Tuesday, Thursday, Friday, Saturday, Sunday 10:00 AM - 2:00 PM
: Monday, Tuesday, Thursday, Friday, Saturday, Sunday 10:00 AM - 2:00 PM
: Monday, Tuesday, Thursday, Friday, Saturday, Sunday 10:00 AM - 2:00 PM
: Friday to Sunday 10:00 AM - 2:00 PM
: Friday to Sunday 10:00 AM - 2:00 PM
: Friday to Sunday 10:00 AM - 2:00 PM
: Friday to Sunday 10:00 AM - 2:00 PM
: Monday, Tuesday, Thursday, Friday, Saturday, Sunday 10:00 AM - 2:00 PM
: Monday, Tuesday, Thursday, Friday, Saturday, Sunday 10:00 AM - 2:00 PM
: Monday, Tuesday, Thursday, Friday, Saturday, Sunday 10:00 AM - 2:00 PM

: Everyday 7:00 AM - 10:00 AM
: Everyday 7:00 AM - 10:00 AM
: Everyday 7:00 AM - 10:00 AM
: Everyday 7:00 AM - 10:00 AM
: Everyday 7:00 AM - 10:00 AM
: Everyday 7:00 AM - 10:00 AM
: Everyday 7:00 AM - 10:00 AM
: Everyday 7:00 AM - 10:00 AM
: Everyday 7:00 AM - 10:00 AM
: Everyday 7:00 AM - 10:00 AM
: Everyday 7:00 AM - 10:00 AM
: Everyday 7:00 AM - 10:00 AM

: Everyday 5:00 PM - 7:00 PM
: Everyday 5:00 PM - 7:00 PM
: Everyday 5:00 PM - 7:00 PM
: Everyday 5:00 PM - 7:00 PM
: Everyday 5:00 PM - 7:00 PM
: Everyday 5:00 PM - 7:00 PM
: Everyday 5:00 PM - 7:00 PM
: Everyday 5:00 PM - 7:00 PM
: Everyday 5:00 PM - 7:00 PM
: Everyday 5:00 PM - 7:00 PM
: Everyday 5:00 PM - 7:00 PM
: Everyday 5:00 PM - 7:00 PM

: Everyday 7:00 AM - 4:00 PM
: Everyday 7:00 AM - 4:00 PM
: Everyday 7:00 AM - 4:00 PM
: Everyday 7:00 AM - 4:00 PM
: Everyday 7:00 AM - 4:00 PM
: Everyday 7:00 AM - 4:00 PM
: Everyday 7:00 AM - 4:00 PM
: Everyday 7:00 AM - 4:00 PM
: Everyday 7:00 AM - 4:00 PM
: Everyday 7:00 AM - 4:00 PM
: Everyday 7:00 AM - 4:00 PM
: Everyday 7:00 AM - 4:00 PM