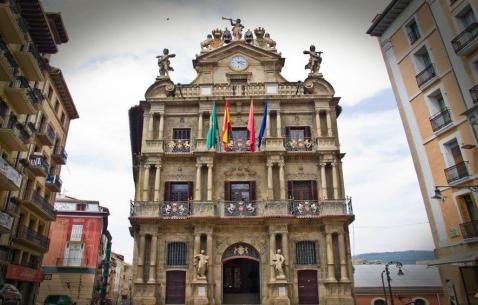 The Easiest Way to Reach Pamplona
HOW TO GET TO PAMPLONA
By Plane: Pamplona-Noain Airport connects to several cities like Barcelona, Madrid, etc.
By Train: Pamplona has a train station that connects to Madrid, Barcelona, Vitoria, Galicia, Asturias, Zaragoza and other cities in Spain.
By Car: A car can be rented to travel to Pamplona from neighboring cities. Underground parking is easily available.
By Bus: Madrid, Barcelona, San Sebastián, Bilbao, Vitoria, Zaragoza, Oviedo, etc. have buses that travel to Pamplona on a daily basis. The bus is the cheapest way to commute to Pamplona.
HOW TO GET AROUND PAMPLONA
By Car: You can hire a car in Pamplona to travel around or outside the city.
By Bus: (Estacion de Autobuses de Pamplona) the bus is a cheap mode of transport that can easily take you to various places around the city of Pamplona.
By Train: (Estacion de Tren de Pamplona) the train connects to various cities around Pamplona like Madrid, Barcelona, Vitoria, Galicia, Asturias and Zaragoza.
Explore the route planner online for your visit to Pamplona and create a flawless plan in few simple steps!