Best Time To Visit Paradise Point
Explore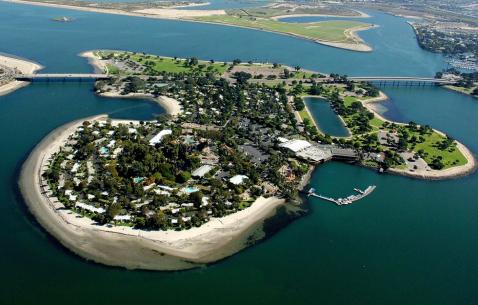 Best Time To Go To Paradise Point
Paradise Point experiences mild, sub-tropical climate with a consistent temperature throughout the year.
Summer (December – February): The average temperature during this season stays between 20 to 28 degree Celsius. However, from January to March, highest rainfall is experienced. This is also a good season to visit this place.
Autumn (March – May): Days are usually sunny while nights are warm. The temperature remains constant, making it perfect to enjoy outdoor water activities. This is the peak season in Paradise Point.
Winter (June – August): The weather in this season is hot and dry. This season is also considered ideal to see whales.
Spring (September - November): The climate in this season is similar to that of autumn. Summer days followed by subtropical nights are a common scenario.
Among all these seasons, autumn, especially at the end of April is considered as the best time to visit Paradise Point.
Best time to go to Paradise Point Attractions

: Everyday 10:00 AM - 3:00 PM
: Everyday 10:00 AM - 3:00 PM
: Everyday 10:00 AM - 3:00 PM
: Everyday 10:00 AM - 3:00 PM
: Everyday 10:00 AM - 3:00 PM
: Everyday 10:00 AM - 3:00 PM
: Everyday 10:00 AM - 3:00 PM
: Everyday 10:00 AM - 3:00 PM
: Everyday 10:00 AM - 3:00 PM
: Everyday 10:00 AM - 3:00 PM
: Everyday 10:00 AM - 3:00 PM
: Everyday 10:00 AM - 3:00 PM