Things to do with Family And Kids in Pecs, Hungary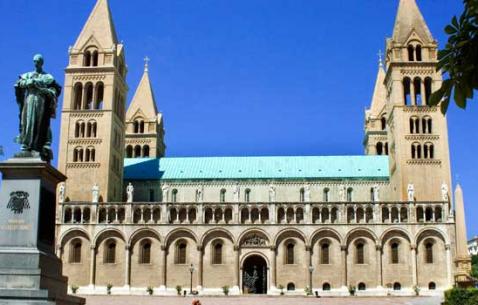 Pecs is a historically and culturally significant city, its inception dating back to about 2000 years. It is also the largest city of Hungary and boasts a number of Roman ruins, museums, cathedrals, cultural centres, squares, world-famous Zsolnay ceramics, Turkish ruins and other fascinating destinations.
The historic city provides a picturesque landscape, serene beauty and a tranquil environment, that makes it a perfect destination for a family getaway. The town has many attractions that are educational as well as entertaining for the kids. The best way to get a glimpse into the history and lifestyle of the city is to take a tour of some of the top family and kid attractions in Pecs which include a tour of the Early Christian Burial Tombs, Mosque Of Pasha Gazi Kassim, Television Tower, Bishop's Palace, Kiraly Utcam, Szechenyi Ter and the Pecs Cathedral. The city is also home to many museums exhibiting different ancient relics like Zsolnay Museum, Tivadar Csontvary Museum and the Victor Vasarely Museum. Some of the top attractions in Pecs that cater to the kids include the Zoo in Pecs, Mecsextrem Park and Para Park. Other family and kid attractions consist of a tour of the Aggtelek which is the largest cave system in central Europe, a tour of the Őrség village where little or no change has taken place in the past couple of centuries and a tour of the Hollókő village for its scenic setting, the beautiful old houses and the colourful traditional costumes that will surely make your visit to Pecs one of your most memorable travel experiences, especially when one has the company of their family and kids
Explore the travel planning tool for your visit to Pecs and create a flawless plan in few simple steps!
Kids and Family Attractions in Pecs

Pick the best experience for your family by choosing from these awesome activities in for kids.
Find Your Pecs Attractions on Map