Things to do in Penang Hill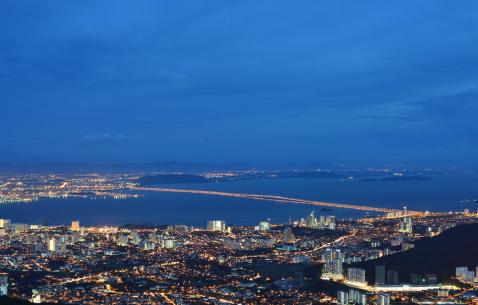 The Best Things To Do in Penang Hill
If you are planning to travel to Malaysia and want to avoid the too touristy, too commercialised Singapore, then Penang Hill is the perfect place for you. A scenic hill station, Penang Hill is slowly and steadily making its presence felt in the tourism sector. It's a bad option to miss this place while travelling to Malaysia as there are many attractions to visit and many exciting things to do. But what exactly are the things to do in Penang Hill, while your stay there. Worry not! Here are some of the must visit attractions in Penang Hill.
Go back in time by visiting the oldest standing fort in Malaysia- Fort Cornwallis. Enjoy some great time with yourself, family, friends by visiting the Penang Botanic Gardens and Penang National park, Feel spirituality divine by visiting the Dharmikarama Burmese Temple. Enlighten yourself by visiting the Penang War Museum.
Explore the travel planning tool for your visit to Penang Hill and create a flawless plan in few simple steps!
20 Tourist Attractions in Penang Hill

Must see places in Penang Hill ranked on popularity. Here is the complete list of best attractions in Penang Hill and point of interests to visit.
Tourist Attractions Near Penang Hill
Find Your Penang Hill Attractions on Map
Types of Things To Do in Penang Hill
Find more attractions and places to visit in Penang Hill under these things to do categories.
Top Penang Hill Activities And Tours
Explore the best things to do in Penang Hill. These are the most preferred tourist activities.
What To Do in Penang Hill: Day-Wise Ideas
Find what not to miss in Penang Hill! Recommended Penang Hill itineraries and vacation ideas created by travelers across the world.