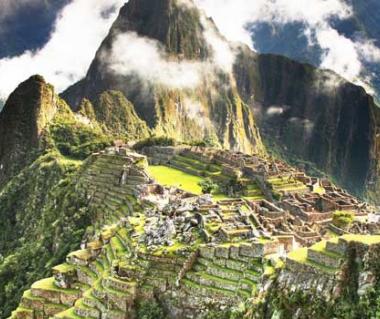 Peru Trip Planner
Plan your customized trip plan for Peru. Choose from Top Toursim cities and tourist attarctions of Peru using trip planner.
Peru Overview
Peel away the multiple faces of Peru – each face is beautiful, fascinating and different. Whether it is the colonial cities with their history of the Spanish Conquistadors, the lost city of Machu Picchu, the Inca city of Cusco or the 58km bio-reserve with its rare flora and fauna, you will be struck by Peru's historical, natural and geographical contrasts. Peru has a very high rate literacy rate – 90.9% which is lot, considering it is a poor country.
How to Enter :-
Air:- Flights from Europe and America bound for South American locations land in Lima's Aeropuerto International Jorge Chauez. There are direct flights from Amsterdam, Frankfurt, Rome and Madrid. Flights from London are inexpensive. There are daily flights from all South American countries to Peru. Flights from the US and Canada are frequent as well. Miami is the main gateway to Peru.
Road: - Running north to south is the recently rebuilt Pan American Highway. Cars can be hired from local agencies. It is a great drive and ideal for those who like to do their own thing.
Sea: - Boats from Brazil link to Callao, the international port, which is sometimes one of the stopover points of cruise liners from many countries across the world.
Climate and best time to visit : -
Peru's peak tourist season is from June to August, which is the dry season in the highlands, and this is the best time to go if you're interested in hiking. Travellers do visit the highlands year-round, though the wettest months, January to April, make trekking a muddy proposition.
What to see and activities : -
Don't miss the archaeological sites – especially Machu Picchu, the ruined sacred Inca city in Peru, built about 1500 AD, if you love wildlife you simply must go to the Islas Ballestas near Pisco to see huge sea lion and sea bird colonies. Jungle treks are popular at Iquitos. The Río Urubamba, near Cuzco, has white-water rafting possibilities. Yarinacocha has pleasant canoeing. The Peninsula de Paracs and nearby Islas Ballestas have the best-known bird and marine sanctuaries on the Peruvian coast that can be visited daily and are relatively inexpensive. There are bodegas (wineries) to visit in the city of Ica, on the south coast. There's great swimming in the secluded beaches on the Peruvian coast from January to March.
Searching for something specific?