Best Time To Visit Phalaborwa
Explore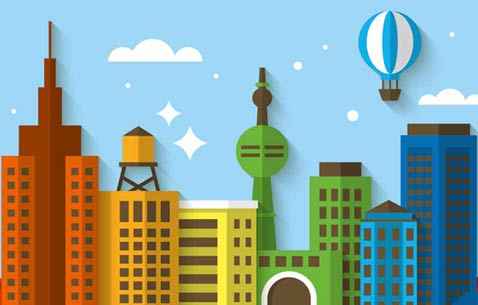 Best Time To Go To Phalaborwa
Phalaborwa is said to have a subtropical climate. The summers are hot and humid while the winters are cool and dry. Night time temperature can be a little chilly but days are pleasant during the winters. Most of the rainfall is seen during the summers.
Winters: Lasting from May to August, the days are usually pleasant while the winters are quite chilly.
Spring: There is hardly any rainfall during the months of September – October and these can be considered as the driest months.
Summers: With the onset of summer from November till March, the weather is very hot and humid because of the constant showers.
Autumn: As April approaches, the weather once again starts cooling and the clouds also start parting day by day.
The best time to visit Phalaborwa is during the months of May – October. From May to August, the weather will be cool but during the months of September and October, the weather is pleasant and there is hardly any rainfall thus reducing the risk of malaria and other diseases.
Best time to go to Phalaborwa Attractions

: Monday to Friday 11:00 AM - 4:00 PM
: Monday to Friday 11:00 AM - 4:00 PM
: Monday to Friday 11:00 AM - 4:00 PM
: Monday to Friday 11:00 AM - 4:00 PM
: Monday to Friday 11:00 AM - 4:00 PM
: Monday to Friday 11:00 AM - 4:00 PM
: Monday to Friday 11:00 AM - 4:00 PM
: Monday to Friday 11:00 AM - 4:00 PM
: Monday to Friday 11:00 AM - 4:00 PM
: Monday to Friday 11:00 AM - 4:00 PM
: Monday to Friday 11:00 AM - 4:00 PM
: Monday to Friday 11:00 AM - 4:00 PM

: Everyday 24 Hrs
: Everyday 24 Hrs
: Everyday 24 Hrs
: Everyday 24 Hrs
: Everyday 24 Hrs
: Everyday 24 Hrs
: Everyday 24 Hrs
: Everyday 24 Hrs
: Everyday 24 Hrs
: Everyday 24 Hrs
: Everyday 24 Hrs
: Everyday 24 Hrs

: Monday to Friday 8:00 AM - 5:00 PM; Saturday 8:00 AM - 4:00 PM
: Monday to Friday 8:00 AM - 5:00 PM; Saturday 8:00 AM - 4:00 PM
: Monday to Friday 8:00 AM - 5:00 PM; Saturday 8:00 AM - 4:00 PM
: Monday to Friday 8:00 AM - 5:00 PM; Saturday 8:00 AM - 4:00 PM
: Monday to Friday 8:00 AM - 5:00 PM; Saturday 8:00 AM - 4:00 PM
: Monday to Friday 8:00 AM - 5:00 PM; Saturday 8:00 AM - 4:00 PM
: Monday to Friday 8:00 AM - 5:00 PM; Saturday 8:00 AM - 4:00 PM
: Monday to Friday 8:00 AM - 5:00 PM; Saturday 8:00 AM - 4:00 PM
: Monday to Friday 8:00 AM - 5:00 PM; Saturday 8:00 AM - 4:00 PM
: Monday to Friday 8:00 AM - 5:00 PM; Saturday 8:00 AM - 4:00 PM
: Monday to Friday 8:00 AM - 5:00 PM; Saturday 8:00 AM - 4:00 PM
: Monday to Friday 8:00 AM - 5:00 PM; Saturday 8:00 AM - 4:00 PM