Gypsy Sea View Resort Tours
Trending Tours near Gypsy Sea View Resort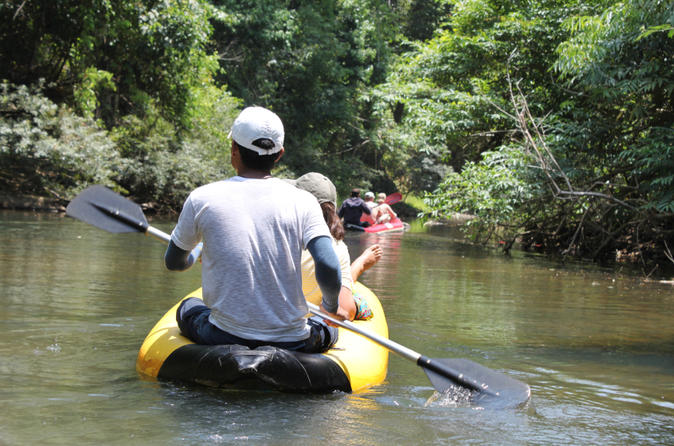 Book Now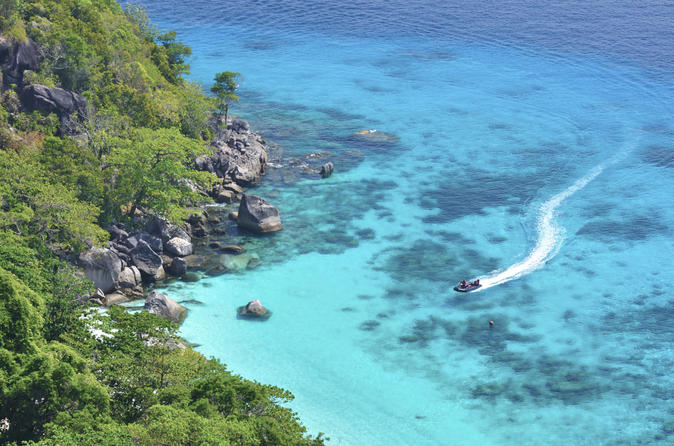 Book Now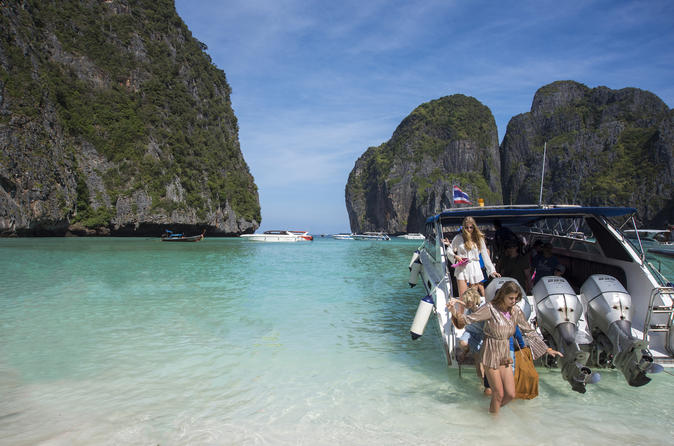 Book Now
Show More
Book Now
Book Now
Book Now
Show More
About Gypsy Sea View Resort, Phuket
Overview of Gypsy Sea View Resort
Welcome to the page of Gypsy Sea View Resort. This is a place of interest in the city of Phuket in Thailand. Gypsy Sea View Resort is often skipped on the visit, owing to the plethora of other prime attractions of Phuket.
Top attractions of Phuket worth your visit include Nai Harn Beach, Big Buddha, Kata Noi Beach, Soi Dog Foundation and Gibbon Rehabilitation Project. Visit these and also discover other interesting things to do in Phuket before planning.
What's travelling like if you don't want to explore it like a local! Book local Phuket tours and experiences.
More about Phuket
Personalize your visit to the city by chalking out a plan using Phuket trip planner.
Your worry of where to stay in Phuket is sufficed by bunch of interesting and comfortable lodging options in the Phuket like Le Hua, The Malika Hotel, The Tint At Phuket Town and Sino House Phuket Hotel.
Generate executable plans on your own or book the top rated Phuket vacation packages for your visit. Read more on how to reach Phuket.
Book Gypsy Sea View Resort Tickets And Tours
Getting around Gypsy Sea View Resort, Phuket
Ferry - Taxi
Choose Ferry that takes you to Phuket, costing you roughly THB 900, taking around 150 minutes. From Phuket, take a Taxi to Phuket Trickeye Museum and duration of trip is 7 minutes. Cost of this trip is THB 220. The total distance between the two points is 45.6 Kilometre.
Ferry - Taxi
The mode of transport is Ferry taking you to Phuket. The transit will take around 150 minutes. The trip will cost you roughly THB 900. From Phuket you can proceed to Monkey Hill by taking the Taxi. The duration to reach will be 8 minutes. The trip will cost you roughly THB 240. The total distance covered will be 46.13 Kilometre.
Ferry - Taxi
Take a Ferry taking you to Phuket. The journey will take around 150 minutes. The trip will cost you roughly THB 900. From Phuket you can move to Phuket Weekend Market by taking the Taxi. The duration will be 9 minutes. The transit will cost you THB 290. The total distance is 48.13 Kilometre.
Share your experience - Rate Gypsy Sea View Resort, Phuket
This place wasn't too bad. My issues were minimal. The closet door wouldn't slide so maintenance came immediately when I let the front desk know and he tried to make it work for a while and finally said he I couldn't close it. I had a wrestling match with a gecko that got in on my second morning. I tried to kill him with OFF and he would not die. Finally he wasn't moving long enough for me to grab one of the ladies from housekeeping. She was just as squeamish as me but she got him out. The bed was still hard but not as hard as the bed at the last place. The good things were that all the rooms faced the pool so there was some type of view. The patio was nice and it had a little clothes rack to dry clothes. The AC blew VERY cool which I LOVED! The refrigerator worked great. I had some nice cool water and soft drinks which is rare because most hotels offer a minibar type fridge that doesn't get that cold. It had enough space for me to not feel like I was in a box and I had a desk. Location it was far from the center of the island where the pier is but it still had food easily accessible even though I wasn't crazy about eating here. There was some type of development going on behind the room where I was so there was the noise of the excavator during the day but it was not overly annoying. I would stay here again if I had to because the people were very nice.

Read more

I m still staying in this hotel and I m not happy at all.Room is not to bad but staffs are so unfriendly and I can't speak even one word of english.Breakfast is disaster you don't have Breakfast in the hotel they give you a ticket and you go a coffee shop with that ticket and you have no options.You won't find anything you have seen on the pictures.You don't have soap in the room to wash your hand and no coffee tea also..

Whe. Arriving at tonsai pier and people will ask you where you're staying and you tell them Gypsy Sea View resort, they will tell you it's a long walk. But it's not at all. Turn right from the pier and follow the road and it takes you there about 5-10 minute walk. Approaching the hotel it looks stunning and i thought the bad reviews were going to be wrong. Inside the room is bare bones. With such a beautiful building this resort could easily be 5 star. All rooms face the pool and a nice distance from the hustle and bustle. But inside there were blood stains from mosquitoes that people have killed. Being out of the way there are lots of mosquitoes and bugs and it would be nice if they wash the walls every so often. Bed was fine, but bed linen not the nicest. Also, housekeeping is only done upon request. We didn't get it done because the staff keep the doors open and the bugs get in. If the staff upped their game this hotel could definitely be a 5 star, but staff seemed annoyed every time we asked for towels. Worth the price I guess, but perhaps an other hotel would be better

Read more

Not about hotel, just restaurant. After a long morning on speedboats I was looking forward to a good lunch and a beer, here's a hint they aren't here. The food was bland and very limited in options. No booze is sold at this restaurant so better bring your own, because the nearest store is a good little walk away. The staff was friendly but I would highly recommend anywhere else on the island for your dining.

Great clean bungalows with TV, aircon and hot showers. Or you have hotel rooms which are all mostly pool side. Great quiet location away from noise of the party beach.
Read all reviews