Paula Deen's Family Kitchen Tours
Trending Tours near Paula Deen's Family Kitchen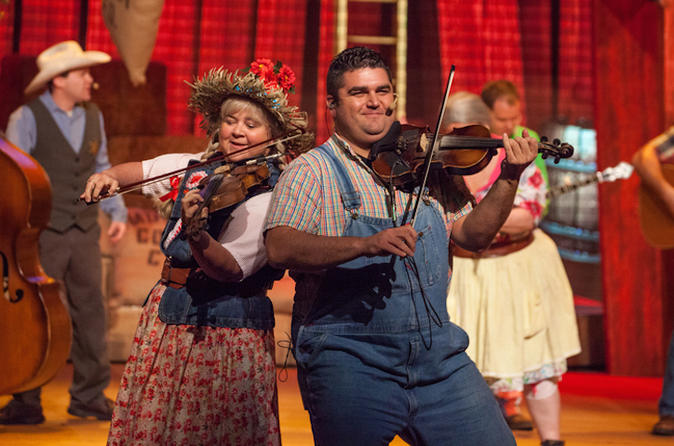 Book Now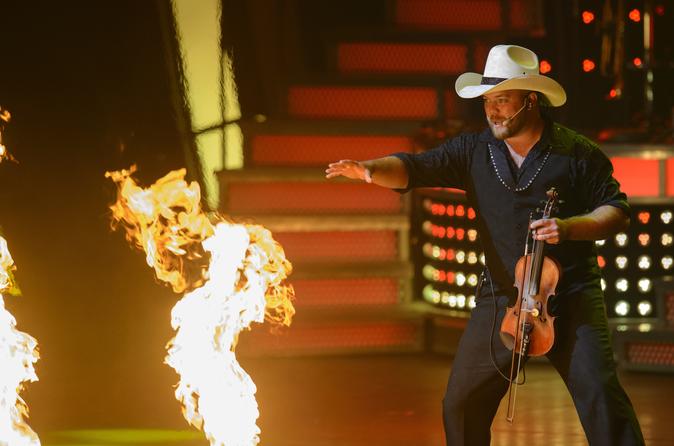 Book Now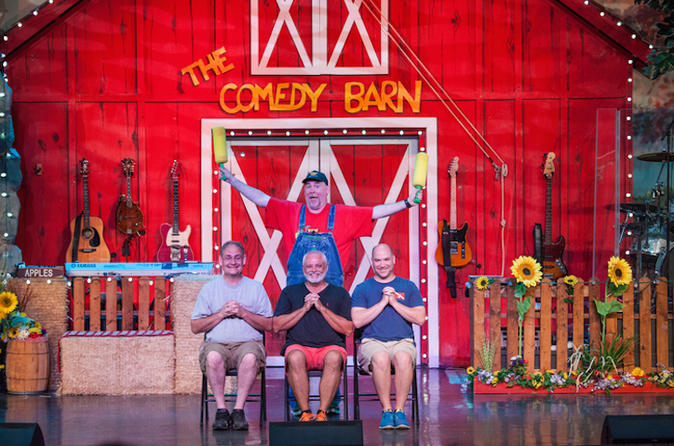 Book Now
Show More
Book Now
Book Now
Book Now
Show More
About Paula Deen's Family Kitchen, Pigeon Forge
Address: 131 The Island Dr #8101, Pigeon Forge, TN 37863, USA
Timings: 08:00 am - 10:00 pm Details
Added 129 times in trip plans
Try TripHobo Trip Planner
Book Paula Deen's Family Kitchen Tickets And Tours
Getting around Paula Deen's Family Kitchen, Pigeon Forge
Taxi
Best transit method is Taxi. The distance is 5.54 Kilometre, costing around USD 9. The duration of the trip is 7 minutes.
Walk
On foot. The distance is 5.13 Kilometre and time to reach is approximately 62 minutes.
Taxi
The most preferred mode of transport is Taxi. The transit will take around 41 minutes, covering a distance of 39.11 Kilometre. The trip will cost you roughly USD 65.
Car
Take a Car. The total distance will be 39.11 Kilometre costing USD 3 and the duration of the trip will be 41 minutes.
Taxi
Take a Taxi. The total distance will be 2.46 Kilometre costing USD 4 and the duration of the trip will be 2 minutes.
Walk
You can reach The Old Mill Restaurant on foot. The distance is 2.43 Kilometre and it will take around 29 minutes.
Share your experience - Rate Paula Deen's Family Kitchen, Pigeon Forge
For all the talk about her reputation, the food was very disappointing, I hate to say. Paula Deen's is simply an upscale experience for buffet-loving obese people. Imagine an all-you-can-eat with limited items staged as courses, but family-style; only people who frequent Golden Corral would be glad they came. I hate to be mean, but it was just not good food. I'm not sure I would come back to try breakfast, since dinner was such a huge let-down. We chose the three meats: ribs, pot roast, and catfish, of which the catfish was the clear winner, although none were fantastic. The ribs were dry and had to be pulled off the bone with some effort, and the pot roast was very simply seasoned, with quite a lot of salt. The sides we chose for the table were collard greens, which were very good, black eyed peas, which are also very good, and salad. The fourth side we initially chose was squash casserole, which was too salty to eat, and we had to send it back for the yams. It was a good choice, because candied yams were pretty fair. Of the desserts we ordered one each, vanilla butter cake, banana putting, and seasonal peach cobbler. They were all average, the banana putting being the best, because it was fresh, and the whipped cream on top was good. Do yourself a favor and save your money, because $22 per person before drinks or appetizers will go a lot farther with an amazing experience if you just follow the stars on Yelp.

Read more

My husband and I were dining here for breakfast yesterday morning (8/6/17) and everything was delicious until my husband decided to put syrup on his pancake... Ants were in the syrup and ended up all over his entire plate. We told the waitress and she went to get the manager. He came over and explained that they have had an ant problem along the wall where we were seated and they had just had someone come and spray there the night before. He barely apologized and then quickly walked away and we never saw him again. My question is, if they knew of the bug problem, they why did they not check the condiments on the tables and replace them?? Not only that, but they did not even offer to give us a discount for our bug filled meal or offer anything to try and correct the situation. The server we had was awesome and i wish i could remember her name.. but the management totally dropped the ball on handling the bug situation. Needless to say, due to the carelessness and lack of curing the situation by the manager, we will not be back...

Read more

Reservations are not accepted, there was a very short wait for seating when we were there. Which was mid-afternoon. There was a very large gift shop area that you could shop through on your wait, they took your cell phone number, and texted you when your table was ready, your text then told you when to take the escalator up to the restaurant, where you waited to be sat at your table. Elevators are also available instead of the escalator. Wait staff was very friendly, and there was a lot of people watching to make sure table service was prompt and efficient. Food was absolutely delicious! I can't say enough good things about the sweet tea here, and I don't want to tell you how many glasses of it I drank. They bring you a menu, and you get to choose what your table receives, two types of meat, and four different sides and a dessert. Did I mention it was all you could eat? Our first serving was all we could eat.

Read more

Good idea on the family style. The food was plenty. We got the meatloaf and ribs. The ribs was great but the meatloaf was fair ,it had a sweet taste to it and not very good. . Then we got the cream potatoes, kale,Mac and cheese and salad.. the potatoes and greens and Mac and cheese was good the salad had this sweet dressing on it that was gross. I expected more out of this restaurant. The staff was nice. Expect a wait

The store was interesting, the restaurant was alright. It is all you can eat, but the food was the best thing I have ever eaten. Catfish and green beans were great! The rest (fried chicken, ribs, mac n cheese) was pretty good for all you can eat. Didn't gorge myself but if you're the type then you might love those place. Coffee and peach cobbler we also very good. Not sure it's a can't miss, but if our near and REALLY hungry go for it.
Read all reviews