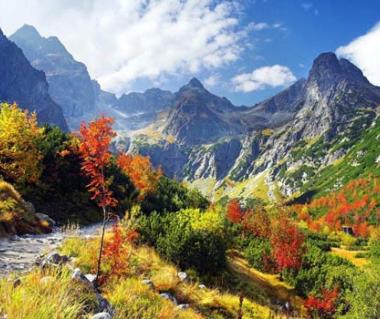 Poland Trip Planner
Plan your customized trip plan for Poland. Choose from Top Toursim cities and tourist attarctions of Poland using trip planner.
Poland Overview
The brochures for Poland will lure you with descriptions of romantic beaches along the Baltic and the enchanting lakes of Mazuria, of the sheer splendor of the Carpathians and the handsome boulevards of Warsaw. True, these natural assets are among the most untamed and pure landscapes in all of central Europe today- but they're not all that Poland is about. Poland is a country waiting to tell you a story …
How to Enter :-
Air: - There are direct flights to Warsaw from most major European destinations, as well as from major US cities such as New York City and Chicago, and international travellers can connect quite easily.
Rail: - Train and bus fares from some European destinations can be as expensive as discounted air fares. Eurail pass is not valid in Poland. Those under 26 years can avail of discounted fares if they buy the Eurotrain or Wasteel tickets.
Climate and best time to visit :-
The best time to do some serious sightseeing in Poland is either late spring or the beginning of fall – the weather is pleasant, there are plenty of cultural activities and the beach bum crowd will have thinned out. But if you want to brush shoulders with other beach lovers, head out to the Baltic shores during July and August – packed with energetic holidayers from all over the world. This is also the ideal time to visit the lake districts.
What to see :-
From the serenity of Masuria to the romance of the beaches off the Baltic and the towering peaks of the Tatras Mountains , there is much beauty in Poland that has survived the ravages of war and the brutalities of economic depression. The mountains are covered with snow from December through March providing number of skiing activities in Poland. Cross-country skiing, recreational skiing and downhill racing can be done in the Tantras, Zakopane, Beskidy Mountains, Karkonose Mountains and Bieszczady Mountains. There are other activities as well that can be enjoyed such as sailing, fishing, cycling and hunting in Poland
Searching for something specific?