Best Time To Visit Pollachi
Explore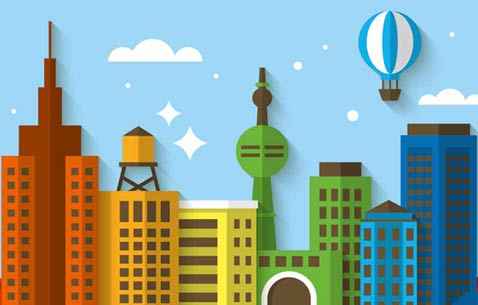 Best Time To Go To Pollachi
Summer: The summer season lasts between March to May. The temperatures range between 28 degree Celsius to 35 degree Celsius around here during this time. It gets really hot and the sun is scorching, hence, this place can be avoided during this time.
Monsoon: The monsoons last between June to October. This month is highly looked forward to by the folks around here as it is a respite and relief from the hot scorching heat.
Winter: The months between December and February mark the winter months here. The temperature ranges between 16 degree Celsius to 22 degree Celsius around here during these months.
The best time to visit Pollachi would be in the winter months between December to February. It is pleasant here during these months as the temperatures are not too low and thus, it is the perfect time to tour and visit attractions.
Best time to go to Pollachi Attractions

: Monday to Saturday 8:45 AM - 5:30 PM
: Monday to Saturday 8:45 AM - 5:30 PM
: Monday to Saturday 8:45 AM - 5:30 PM
: Monday to Saturday 8:45 AM - 5:30 PM
: Monday to Saturday 8:45 AM - 5:30 PM
: Monday to Saturday 8:45 AM - 5:30 PM
: Monday to Saturday 8:45 AM - 5:30 PM
: Monday to Saturday 8:45 AM - 5:30 PM
: Monday to Saturday 8:45 AM - 5:30 PM
: Monday to Saturday 8:45 AM - 5:30 PM
: Monday to Saturday 8:45 AM - 5:30 PM
: Monday to Saturday 8:45 AM - 5:30 PM

: Everyday 8:00 AM - 4:00 PM
: Everyday 8:00 AM - 4:00 PM
: Everyday 8:00 AM - 4:00 PM
: Everyday 8:00 AM - 4:00 PM
: Everyday 8:00 AM - 4:00 PM
: Everyday 8:00 AM - 4:00 PM
: Everyday 8:00 AM - 4:00 PM
: Everyday 8:00 AM - 4:00 PM
: Everyday 8:00 AM - 4:00 PM
: Everyday 8:00 AM - 4:00 PM
: Everyday 8:00 AM - 4:00 PM
: Everyday 8:00 AM - 4:00 PM

: Monday to Saturday 9:00 AM - 10:00 PM
: Monday to Saturday 9:00 AM - 10:00 PM
: Monday to Saturday 9:00 AM - 10:00 PM
: Monday to Saturday 9:00 AM - 10:00 PM
: Monday to Saturday 9:00 AM - 10:00 PM
: Monday to Saturday 9:00 AM - 10:00 PM
: Monday to Saturday 9:00 AM - 10:00 PM
: Monday to Saturday 9:00 AM - 10:00 PM
: Monday to Saturday 9:00 AM - 10:00 PM
: Monday to Saturday 9:00 AM - 10:00 PM
: Monday to Saturday 9:00 AM - 10:00 PM
: Monday to Saturday 9:00 AM - 10:00 PM

: Everyday 9:00 AM - 7:00 PM
: Everyday 9:00 AM - 7:00 PM
: Everyday 9:00 AM - 7:00 PM
: Everyday 9:00 AM - 7:00 PM
: Everyday 9:00 AM - 7:00 PM
: Everyday 9:00 AM - 7:00 PM
: Everyday 9:00 AM - 7:00 PM
: Everyday 9:00 AM - 7:00 PM
: Everyday 9:00 AM - 7:00 PM
: Everyday 9:00 AM - 7:00 PM
: Everyday 9:00 AM - 7:00 PM
: Everyday 9:00 AM - 7:00 PM