Things to do in Port Louis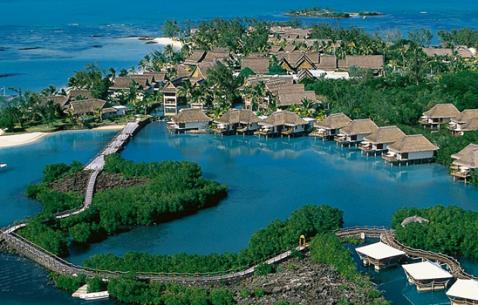 The Best Things To Do in Port Louis
The capital of Mauritius is a culturally vibrant and historically rich city that offers a plethora of things to do and sights to see, ranging from 18th century French Colonial Houses, interesting museums, shopping centres to pristine beaches, green spaces, majestic mountains and outdoor events that make Port Louis a perfect getaway for your exotic vacation. The small city has so much to offer that you would have to extend your vacation to experience it all. One of the best ways to make the most of your time in this historical exotic paradise is to indulge in some of the best things to do, which include attractions like the historic centre of the city called Place D'Armes, Statue of Mahe de la Bourdonnais, The Government House, Port Louis Theatre, Aapravasi Ghat and the iconic Fort Adelaide. The city is also home to several interesting museums like Natural History Museum, Blue Penny Museum, The Photographic Museum, Windmill Museum and the Mauritius Postal Museum, and visiting the museums can be an interesting and fun experience. There are lots of shopping opportunities and vibrant markets one can visit, including the famous Port Louis central market where one can find everything from Mauritian spices, fruits, vegetables and textiles to Indian incense perfumes, T-shirts, hats, and musical instruments. While on the shopping expedition, stop by a local restaurant to get a taste of the delicious Mauritian cuisine, serving dishes like gateaux piments (chilli cakes), dholl puris (pancakes accompanied by curry sauce), halim, the chicken tikkas, biryani and kebabs. Post Louis attracts adventure enthusiasts from across the world to take part in the plethora of outdoor activities and adventure sports that it offers, including hiking, trekking, deep sea diving, deep sea fishing, canyoning, snorkelling and underwater cruises. Other top things to do in Port Louis include attractions like Rajiv Gandhi Science Centre, China Town and Plaine Verte. With such an itinerary, visiting Port Louis would be an exciting and memorable experience.
Explore the travel planning tool for your visit to Port Louis and create a flawless plan in few simple steps!
20 Tourist Attractions in Port Louis

Must see places in Port Louis ranked on popularity. Here is the complete list of best attractions in Port Louis and point of interests to visit.
Tourist Attractions Near Port Louis
Find Your Port Louis Attractions on Map
Types of Things To Do in Port Louis
Find more attractions and places to visit in Port Louis under these things to do categories.
Top Port Louis Activities And Tours
Explore the best things to do in Port Louis. These are the most preferred tourist activities.
What To Do in Port Louis: Day-Wise Ideas
Find what not to miss in Port Louis! Recommended Port Louis itineraries and vacation ideas created by travelers across the world.