Expatriate
Currently Open
Address:

5424 NE 30th Ave, Portland, OR 97211, USA, United States

Timings:

05:00 pm - 11:59 pm

Details

Ticket Price:

Free
Expatriate - Review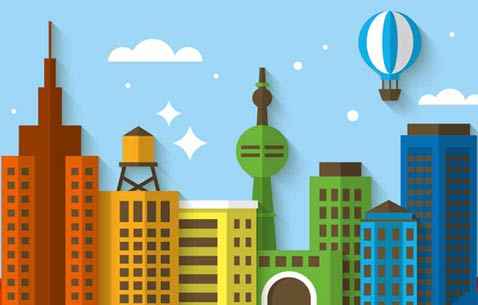 Expatriate is located in Portland in United States.
If you are planning to visit Portland, then you must visit this famous landmark. Here you can get some interesting information related to Expatriate like address of the place, operating hours, and entry tickets to Expatriate.
If we are missing out on any information, help us improve the listing by contributing. Nearby Train/bus stations and Ticket Prices. We will update our listing, and this will help millions of travellers that use TripHobo to plan their trips.
If you are confused on how much time you should spend at Expatriate, Portland you can also check for itineraries created by our users. This will give you a rough idea on the recommended duration of the visit to Expatriate. These Portland itineraries are available at the bottom of this page.
You can also build your own itinerary on Portland itinerary maker. If you are having any trouble in reaching Expatriate you can ring the number provided on this page during specified time. If you are driving to the place, you can check out the nearest parking lots.
This page will also provide nearby railway stations and bus stations that provide a cheap yet efficient mode of transit. Adding this place to Portland trip planner will offer you a better idea on the best transit modes.
What to explore near Expatriate
During your visit to Expatriate you can also discover magnificent places of the city that are the best things to do in Portland. You can also contact Tourist information centre if you are searching for specific information of any nearby attraction. You can check TripHobo's detailed page dedicated to the city and learn more about the experiences offered. To visit Expatriate or any other point of interest in the city, you can book guided tours or skip the line tickets to visit this place on your trip.
Accommodation Near Expatriate
Sometimes getting to a crowded attraction like Expatriate becomes very tough due to its popularity. We suggest you choose nearby hotels that suits your comfort. These hotels are listed in the top and side section of the page. These attractions are offered by top hotel providers on the web including Booking.com, Agoda and Airbnb. You can compare the prices and book the nearest accommodation to Expatriate.
Other Facilities near Expatriate:
Dedicated parking place is allotted for disabled visitors and the list of parking lots is included. Some Local shops are also associated with Expatriate which could be very handy while buying souvenirs. For emergencies, the contact details of pharmacies and public safety stations are provided below the listing.
If you want quick cash, ATMS near Expatriate come handy, details of which are also provided here. Internet cafes and Tourist Information centres can also be found below, for the convenience of the travellers.
On your visit, satiate your hunger pangs by relishing great food around. Restaurants, coffee shops and bars near Expatriate are listed on this page.
TripHobo Highlights for Expatriate
Expatriate Address: 5424 NE 30th Ave, Portland, OR 97211, USA, United States
Expatriate Timing: 05:00 pm - 11:59 pm
Expatriate Price: Free
Try the best online travel planner to plan your travel itinerary!
Website:

http://en.wikipedia.org/wiki?curid=287078
Are you associated with this business? Get in Touch
Expatriate Map
Expatriate, Portland Reviews
You know about it. Good food, I mean actually good better food. Very unique and tasty fries here with some masala spices. Nachos are a no go but mostly other food is good. Bar and Bartender are very nice and are able to make you drinks as you desire.

Terrible wait time for a drink. I tried twice!! The drinks are genuinely delicious and the ambiance is absolute perfection. However, I went here on both a Sunday and a Saturday night and both times they had ONE bartender for a completely packed cocktail bar. The drinks were delicious but they took sooooo long. I literally had to talk my date off the cliff after 20 minutes when he just wanted to walk out because we hadn't received our drinks. This place has a lot of potential - they have to hire more bartenders though! As-is, I wouldn't go back.

I love this bar for the food and drinks. One star so no one else goes! Never have dug the crowd of college type squares and lacking diversity nonetheless

Cocktails are strong, the atmosphere is really chill and the servers where wonderful to my group of friends. May have found my new watering hole.

Incredible cocktails and great, friendly servers who explain flavors and ingredients very well. Their menu and food are excellent too, but one of my favorite things about this place is their turntable and the amazing selection of vinyl they play - they'll throw on an album and let it ride through a whole side. Love it!
Read all reviews
Portland Day-wise Trips
Find places near Expatriate, Portland
Bank of America ATM

5775 NE M L King Blvd

Advantis Credit Union

3515 NE 15th Ave

Bank of America ATM

5775 NE M L King Blvd

Wells Fargo ATM

4636 NE 42nd Ave

US Bank ATM

5505 NE M L King Blvd

US Bank ATM

5850 NE Prescott St
View On Map
Wells Fargo Bank

5730 NE M L King Blvd

US Bank

5505 NE M L King Blvd

Umpqua Bank

1745 NE Alberta St

Umpqua Bank

4335 NE Fremont St

Union Bank

2416 NE Fremont St
View On Map
Portland Police Department N Prcnct

449 NE Emerson St

Portland Police Activities

449 NE Emerson St

Portland Police Tactical Division

449 NE Emerson St

City of Portland Business Offices

449 NE Emerson St
View On Map
Walgreens

5420 NE 33rd Ave

Walgreens

6116 NE M L King Blvd

Rite Aid

4346 NE Cully Blvd

Albertsons Pharmacy

5850 NE Prescott St

Emerald Leaf Institute

3829 NE Columbia Blvd

Sav-On Pharmacy

5850 NE Prescott St
View On Map
The Knock Back

2315 NE Alberta St

Alameda Brewhouse

4765 NE Fremont St

McMenamins Chapel Pub

430 N Killingsworth St

Fire + Stone

3707 NE Fremont St

The Know

2026 NE Alberta St

Wilshire Tavern

4052 NE 42nd Ave
View On Map
Peter's Bar and Grill

5701 NE Fremont St

The Station

2703 NE Alberta St

Concordia Ale House

3276 NE Killingsworth St

The Hilt

1934 NE Alberta St

Alberta Station

1829 NE Alberta St
View On Map
Zilla Sake House

1806 NE Alberta St

TeSoAria Tasting Room

4003 N Williams Ave

Prospect Bottleshop & Bar

1611 NE Killingsworth St

Dame

2930 NE Killingsworth St

Piedmont Station Food Carts

625 NE Killingsworth St
View On Map
Pip's Original

4759 NE Fremont St

Bagel Land

4118 NE Fremont St
View On Map
Bushel and Peck Bakeshop

3907 NE M L King Blvd

Seastar Bakery

1603 NE Killingsworth St

Sugar Me

1313 NE Fremont St

Back to Eden Bakery

2217 NE Alberta St

Miss Zumstein

5027 NE 42nd Ave

Woodlawn Coffee and Pastry

808 NE Dekum St
View On Map
Great Notion Brewing and Barrel House

2204 NE Alberta St

Fire on the Mountain

3443 NE 57th Ave

Lompoc Sidebar

3901 N Williams Ave

Fifth Quadrant

3901 N Williams Ave

Breakside Brewery

820 NE Dekum St

The Mash Tun

2204 NE Alberta St
View On Map
Elevated Coffee

5261 NE M L King Blvd

Dutch Bros Coffee

4721 NE Columbia Blvd

Enzo's Caffe Italiano

2529 NE Alberta St

Starbucks

3507 NE 15th Ave

Extracto Coffeehouse

2921 NE Killingsworth St

Tea Bar

1615 NE Killingsworth St
View On Map
What's The Scoop

3540 N Williams Ave

Umpqua Dairy

6823 NE 59th Pl
View On Map
Gojo Ethiopian Restaurant

915 NE Alberta St

Jouk Li Jou

1505 NE Alberta St

TwentySix Cafe

2723 NE 7th Ave

Foster & Dobbs

2518 NE 15th Ave

Townshend's Alberta Street Teahouse

2223 NE Alberta St

The Waffle Window

2624 NE Alberta St
View On Map
Acadia A New Orleans Bistro

1303 NE Fremont St

Popeyes Louisiana Kitchen

3120 Ne Mlk Blvd

Popeyes Louisiana Kitchen

5949 NE M L King Blvd

The Big Egg

3039 NE Alberta St

Spare Room Restaurant & Lounge

4830 NE 42nd Ave

Bernie's Southern Bistro

2904 NE Alberta St
View On Map
Akasaru Ramen

2712 NE Alberta St

Kayo's Ramen Bar

3808 N Williams Ave

Chameleon Restaurant & Bar

2000 NE 40th Ave

Yummy Mongolian BBQ

7339 NE M L King Blvd

Bamboo Sushi

1409 NE Alberta St

Pok Pok Noi

1469 NE Prescott St
View On Map
Cannon's Rib Express

5410 NE 33rd Ave

Bottles

5015 NE Fremont St

Podnah's Pit BBQ

1625 NE Killingsworth St

Matt's BBQ

4709 NE M L King Blvd

Chuck Hinton Rib Express

5410 NE 33rd Ave

My Brothers Barbecue

2104 NE Morgan St
View On Map
Roake's

1760 NE Lombard Pl

YoChoice Self-Serve Frozen Yogurt

4941 NE Fremont St

Aberus Ethiopian Restaurant

438 NE Killingsworth St

Bassotto Gelateria

1760 NE Dekum St

McDonald's

2010 NE Cesar E Chavez Blvd

Tin Shed & Garden Cafe

1438 NE Alberta St
View On Map
Uncle Tsang's Kitchen

2231 NE Alberta St

Chopsticks III

535 NE Columbia Blvd
View On Map
Kings Deli

2207 NE Columbia Blvd

Eclectic Kitchen

4936 NE Fremont St

Grilled Cheese Grill

1027 NE Alberta St

Sub Shop

4331 NE Killingsworth St

Cup & Saucer Cafe

3000 NE Killingsworth St

Bernie's Deli & Grocery

1012 NE Columbia Blvd
View On Map
Batter Griddle and Drinkery

4425 NE Fremont St

Helser's On Alberta

1538 NE Alberta St
View On Map
Pizza Jerk

5028 NE 42nd Ave

Bunk Sandwiches

2017 NE Alberta St

Cedo's Falafel and Gyros

3901 NE M L King Blvd

KFC

5721 NE M L King Blvd

Jack In The Box

7921 NE M L King Blvd

Salt & Straw

2035 NE Alberta St
View On Map
The Imp and Nada

1533 NE Alberta St

PDX Dönerländ

625 NE Killingsworth St

Tacos Pa'Ella

1530 NE Alberta St

Cultured Caveman

1477 NE Alberta St

Le Tap

625 NE Killingsworth St

Taqueria Mendoza

6010 NE Killingsworth St
View On Map
Verdigris

1315 NE Fremont St

Aviary

1733 NE Alberta St

Petite Provence

1824 NE Alberta St

Cocotte

2930 NE Killingsworth St

Lavender & Thyme

5027 NE 42nd Ave
View On Map
DesiPDX

1477 NE Alberta St

Bollywood Theater

2039 NE Alberta St

Tiffin Asha

1670 NE Killingsworth St

Open Tandoor

4311 N Williams Ave

Fiji Indian Curry

2231 NE Alberta St

Baraka

1824 NE Alberta St
View On Map
Horn of Africa

5237 NE M L King Blvd

Las Primas

3971 N Williams Ave

Maui's

3508 N Williams Ave

Noho's Hawaiian Cafe

4627 NE Fremont St

County Cork Public House

1329 NE Fremont St

Dalo's Ethiopian Kitchen

4134 N Vancouver Ave
View On Map
Amalfi's Italian Restaurant

4703 NE Fremont St

Via Chicago

2013 NE Alberta St

Caffe Destino

1339 NE Fremont St

Ciao Vito

2203 NE Alberta St
View On Map
Hana by Sushi Hana

2236 NE Alberta St

Gino's Grill

714 NE Killingsworth St

Daruma Sushi + Sake

3520 NE 42nd Ave

Teriyaki Heaven

7332 NE M L King Blvd

Katsu Zoku

1477 NE Alberta St
View On Map
Rice Junkies

1625 NE Alberta St

Kim Jong Grillin

2624 NE Alberta St

Neko Asian Grill

2712 NE Alberta St
View On Map
Tamale Boy

1764 NE Dekum St

Cha Cha CHA Taqueria

4727 NE Fremont St

La Taq

1625 NE Killingsworth St

Catalina's

517 NE Killingsworth St

La Bonita

2839 NE Alberta St

Angel Food and Fun

5135 NE 60th Ave
View On Map
Cafe Hibiscus

4950 NE 14th Ave

Enat Kitchen

300 N Killingsworth St

Dar Salam

2921 NE Alberta St

Aladdin's Cafe

6310 NE 33rd Ave

Sengatera Ethiopian Restaurant

3833 NE M L King Blvd

Hoda's Middle Eastern Cuisine

4727 NE Fremont St
View On Map
Red Sauce Pizza

4935 NE 42nd Ave

Life of Pie Pizza

3632 N Williams Ave

Handsome Pizza

1603 NE Killingsworth St

Hopworks BikeBar

3947 N Williams Ave

Sparky's Pizza

7530 NE M L King Blvd
View On Map
The Original Halibuts

625 NE Killingsworth St

EaT: An Oyster Bar

3808 N Williams Ave

The Original Halibuts

2525 NE Alberta St

Big Mama's Fish & Chips

5124 NE 42nd Ave

42nd Ave Fish & Chips

5302 NE 42nd Ave

Alberta Street Oyster Bar & Grill

2926 NE Alberta St
View On Map
Radio Room

1101 NE Alberta St

The Steak Escape

2204 NE Cesar E Chavez Blvd
View On Map
Daddy Mojo's Cafe

1501 NE Fremont St

Nojos Sushi

1507 NE Fremont St
View On Map
Mae Ploy Thai Cuisine

2531 NE Alberta St

Hat Yai

1605 NE Killingsworth St

Tuk Tuk

4239 NE Fremont St

Thai Noon Restaurant

2635 NE Alberta St

Bang Bang

4727 NE Fremont St

Cha Ba Thai

3024 NE Alberta St
View On Map
Vita Cafe

3023 NE Alberta St

The Bye and Bye

1011 NE Alberta St

Alleyway Cafe & Bar

2415 NE Alberta St

Vendetta

4306 N Williams Ave

El Nutri Taco

2124 NE Alberta St

Fuel Cafe

1452 NE Alberta St
View On Map
ARCO

NE M L King Blvd 7509

Jl Mini Mart

6021 NE Portland Hwy

Chevron

3435 Martin Luther

Shell

5829 NE M L King Blvd

Space Age Fuel

7912 NE M L King Blvd
View On Map
Central Parking Portland

4300 NE Fremont St
View On Map
Premier Railroad Crossing

755 NE Columbia Blvd
View On Map
Portland's White House

1914 NE 22nd Ave

Hostess House Bed & Breakfast

5758 NE Emerson St

The Broing Out Resort

626 NE Sumner St

Georgian House Bed & Breakfast

1828 NE Siskiyou St

Tudor House

2321 NE 28th Ave

Knott Street Inn Bed and Breakfast

2331 NE Knott St
View On Map
Friendly Bike Guest House

4039 N Williams Ave
View On Map
Show More