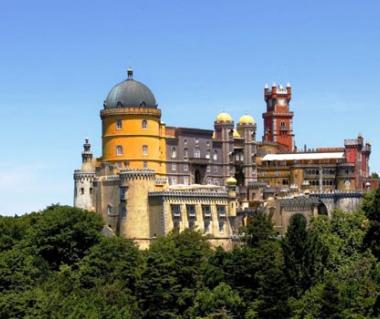 Portugal Trip Planner
Plan your customized trip plan for Portugal. Choose from Top Toursim cities and tourist attarctions of Portugal using trip planner.
Portugal Overview
Sitting pretty at the western brink of the European mainland, Portugal retains the rural charms that its other continental brethren have relinquished. It is a land of flavorsome cuisine and fine port wine, romantic beaches, and medieval villages sitting atop scenic hills. The pretty ports along the Tajo and the sheer cliffs of the Serra de Estrela, coupled with the Moorish quarters and high rises of Lisbon, make for an altogether delightful traveling experience. You will be pleasantly surprised by the variety of the Portuguese experience – variety in food, in music, in landscape – and in the way of life itself.
How to Enter :-
Air: - Transports Aeros Portugueses (TAP), the national airline provides international service from many world destinations. A number of other foreign airlines also have scheduled flights to Lisbon International Airport.
Rail: - The Santa Apolonia Station in Lisbon, the Campanha station in Oporto and the Coimbra station have regular trains to and from Madrid, Paris and a number of other European locations.
Road: - You can come across the border from Spain. The country has an extensive road system and their turnpikes and highways are in good shape. An International driving license is required and driving is on the right in this country.
Climate and best time to visit : -
In most parts of the country, the tourist season runs between spring and autumn - March to October, so this would probably be the best time to visit Portugal weather wise.
What to see : -
Vasco da Gama Bridge, a cable-stayed bridge, is located just outside Lisbon. The bridge is 17km long 10km of which pass over water, making it the longest bridge in Europe. For a soothing retreat, the beautiful beaches of the Algarve Coast in the south are among the most desirable and popular of European coastal getaways. Dotted with scenic fishing villages and quaint towns like Estoi, Faro and Monte Gardo, this forms the backbone of the tourist industry in Portugal. The eastern Estoril Coast – filled with casinos and plush hotels – is also an exotic if expensive location. The narrow, cobbled streets of Oporto – another major metropolis of the nation – leading to the famed port wine vineyards of this region are worth your time too. Check out the university town of Coimbra in Northern Portugal. This town is very popular with the younger generation and the city's charming outdoor cafes are a swinging place to be in the evenings.
Searching for something specific?