A D Venture
Book Now
Book Now
Book Now
Show More
About A D Venture, Puducherry
Book A D Venture Tickets And Tours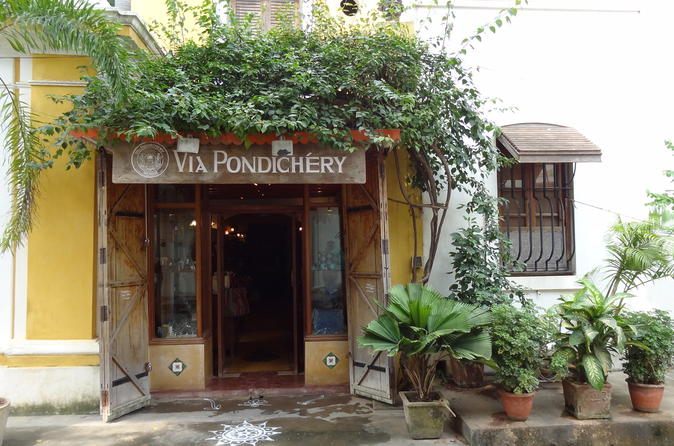 Immerse yourself in the French-inspired history and architecture of Puducherry, formerly known as Pondicherry by taking a private cultural day tour. This 6-hour private tour explores the French Quarter of Pondicherry followed by a journey to the unique galaxy-shaped city of Auroville. Encounter a wide variety of historical sites and take in the natural beauty of these areas by visiting beaches, parks and botanical gardens.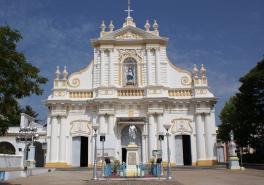 Pondicherry is a former French colony on the sea with French street names, croissants and Indian policemen in French-like uniforms.
The heritage city of Pondicherry, which is a living monument of the French culture, is a conglomerate of different cultural influences. The French part of Pondicherry still exhibits the streetscapes and the architectural style of the colonial era and the Tamil part is typical of the Tamil architectural style.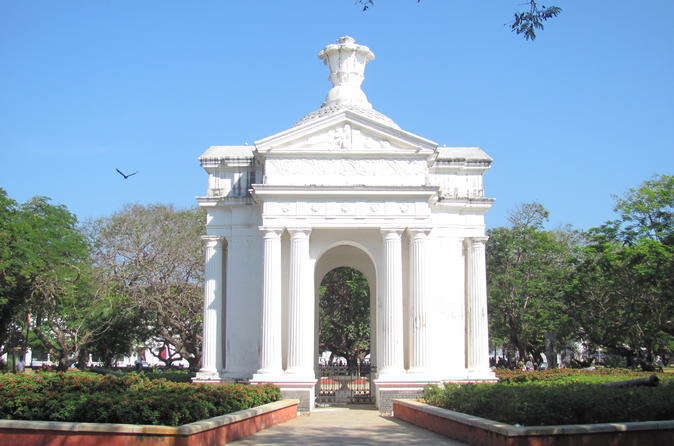 Start your 10-hour day trip from Pondicherry with a drop-off in Chennai. Witness the French buildings in the French Quarter, visit the Shri Aurobindo Ashram, the Ganesha Temple, the Church of our Lady of the Immaculate Conception and the Gandhi Statue on the boulevard.
Getting around A D Venture, Puducherry
Taxi
The most preferred mode of transport is Taxi. The transit will take around 11 minutes, covering a distance of 9.4 Kilometre. The trip will cost you roughly INR 440.
Car
Take a Car. The total distance will be 9.4 Kilometre costing USD 1 and the duration of the trip will be 11 minutes.
Taxi
It is recommended to take Taxi which will cost you roughly INR 240, taking around 2 minutes. The distance between the two points is 1.76 Kilometre.
Walk
By walking for 18 minutes for a distance of 1.49 Kilometre.
Taxi
Suggested transit method is Taxi. The distance between the points being 2 Kilometre, the time taken for the journey is 2 minutes. The expense of the trip is INR 250.
Walk
It is recommended to walk. The distance is around 1.65 Kilometre and it will take around 20 minutes to reach the place on foot.
Share your experience - Rate A D Venture, Puducherry