Things to do in Puducherry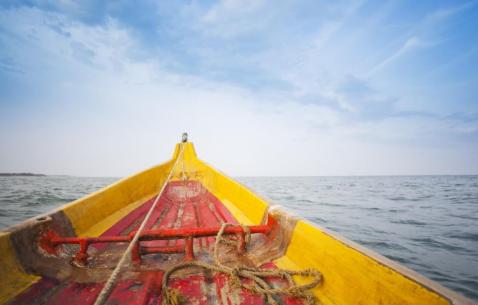 The Best Things To Do in Puducherry
Puducherry is a quiet little town on the southern coast of India and is one of the most popular tourist destinations in the world. The city is a perfect amalgamation of spiritual aura, colonial heritage, Tamil culture and the cosmopolitan lifestyle boasting tree-lined boulevards, colonial heritage buildings, spiritual sceneries, endless stretches of unspoilt virgin beaches, backwaters and a surprising choice of restaurants serving a melange of cuisines.
The best way to take in the modern heritage and spiritual culture of the city is to indulge in some of the best things to do in Puducherry which include heritage buildings with a significant French influence like Alliance Francaise de Pondicherry, Foyer Du Soldat, French Consulate, French Institute, Lycee Francais and a number of memorials and monuments like Aayi Mandapam, Ambedkar Mani Mandapam, Dupleix Statue and the French War Memorial. One can get a better understanding of the history of the town at museums like the Pondicherry museum, Bharathidasan Museum and archaeological sites like Arikamedu. Puducherry is also home to some of the best beaches in the country like Auroville Beach, Paradis Beach, Promenade Beach, Serenity Beach and other attractions like Bharati Park, Botanical Gardens and Ousteri Lake. The unique attractions and the colonial influence on the town, add more to the existing charm of the city, making it one of the most sought after travel destinations.
Explore the travel planning tool for your visit to Puducherry and create a flawless plan in few simple steps!
29 Tourist Attractions in Puducherry

Must see places in Puducherry ranked on popularity. Here is the complete list of best attractions in Puducherry and point of interests to visit.
Tourist Attractions Near Puducherry
Find Your Puducherry Attractions on Map
Types of Things To Do in Puducherry
Find more attractions and places to visit in Puducherry under these things to do categories.
Top Puducherry Activities And Tours
Explore the best things to do in Puducherry. These are the most preferred tourist activities.
Save 13%

1 Reviews

Duration: 6 Hrs

Immerse yourself in the French-inspired history and architecture of Puducherry, formerly known as Pondicherry by taking a pri...

Save 21%

Duration: 1 Days

Pondicherry is a former French colony on the sea with French street names, croissants and Indian policemen in French-like uni...

Save 14%

New on TripHobo

Duration: 10 Hrs

Start your 10-hour day trip from Pondicherry with a drop-off in Chennai. Witness the French buildings in the French Quarter, ...
What To Do in Puducherry: Day-Wise Ideas
Find what not to miss in Puducherry! Recommended Puducherry itineraries and vacation ideas created by travelers across the world.