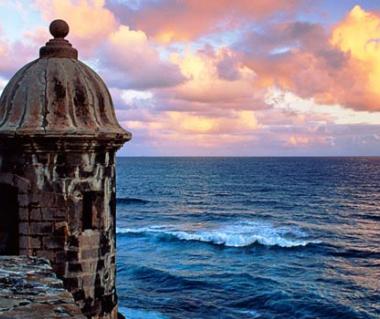 Puerto Rico Trip Planner
Plan your customized trip plan for Puerto Rico. Choose from Top Toursim cities and tourist attarctions of Puerto Rico using trip planner.
Puerto Rico Overview
There are more than one reason why you should visit Puerto Rico
The Awesome Food! – Pork and Rum in every variation you can think of and some you cannot. Enough said.
The Nightlife! Face it, whenever someone says Puerto Rico, your mind is suddenly filled with hot Latin dancing in trendy clubs. And it's totally justified.
The Adventure! Beaches, forests and mountains. The Puerto Ricans take nature as a part of their life. You should join them; that is, if you can tear yourself away from the magnificent golf courses.
WEATHER AND BEST TIMES
The tropical nation has an a varying weather throughout the year, with temperatures averaging 25 – 29°C. Constant trade winds keep it warm and humid. The island sees above average rainfall throughout the year, with extra thrown in from June – November, which is also hurricane season. Not to worry; trusty satellite services will always keep you informed about the whereabouts of Mother Nature.
The most popular season is winter (December – March); Puerto Rico and the USA share most of the national holidays and the continental crowd is glad to make quick getaways to a balmy tropical paradise whenever they can. If you're planning to travel in winter, be sure to book several months in advance.
GETTING IN
Getting to Puerto Rico is easiest by taking a flight from the USA mainland to Luis Muñoz Marín International Airport in Carolina near San Juan. Flights are cheap and some airlines will also cater to the smaller cities of Aguadilla and Ponce.
You can also get in by boat. Millions travel to the island country by cruise ship. Seeing that Puerto Rico is within the territory of the USA, US Laws and Customs apply and no one from the US needs a visa to get in.
GETTING AROUND
The best way to see everything the country offers is by hiring your own car or by sharing a cab with other tourists. There are various taxi associations which must follow set rates between specific destination and metre rated for destinations not covered. Cars can be rented for as little as $28 a day. At night, it's advisable not to completely stop for red lights if the traffic is low, as the rates of car jacking is very high. Traffic is bad throughout the day. Parking is a nightmare. The roads are in poor condition. Asking for directions is difficult as locals will prefer to provide you with successive landmarks. And Google Maps doesn't work there. Outside the cities, the roads are narrow and are notorious for sharp turns.
ACCOMODATION
You can rent, buy or lease your own place or a fully furnished apartment quite easily, by day, week or month. This can be preferable during peak seasons, when the hotel rooms, which are in short supply, quickly fill up. Landlords are generally trustworthy as they seek return trips or future recommendations. If none of these appeals to you, you can always set up camp at various spots designated around the country for that very purpose.
EAT AND DRINK
Plantains (savoury bananas) and pork are this Island nation's culinary obsession. Despite being an island, Puerto Rico is not known for its seafood, most of which is imported anyway. There is almost no end to the number of ways this island can serve up a suckling piglet, the most famous of which is the lechon asado (best served in Guavate, down Route 184, also known as the Pork Highway. Don't sit down in touristy restaurants; they aren't worth the money. Look for the roadside stands outside the city limits where you're like to find exotic combinations like deep fried calamari with rum in a coconut. Don't bother with tables if you're at the beach; just plop down on the sand. And for god's sake forget the fast food restaurants. There are much better experiences to bring back home. Warning: Puerto Rico is NOT vegetarian friendly.
Famous for variations in rum, this is the place to visit for the classic Pina Colada. Don't worry about appearances and ask the locals about the best way to treat the alcohol here. You'd be advised against always taking the mixed part. Apart from rum, Puerto Rico is also a rich coffee haven: coffee that is cheap, strong and oh-so-flavorful.
If you're a diabetic, be careful. Puerto Ricans put sugar in EVERYTHING!
CELEBRATE
Most of the island nation's festivals are grounded in its Spanish heritage. Christmas here is celebrated as Three King's Day; the San Sebastian Festival is a weeklong rave of stalls, crowds, food, alcohol, music, arts and crafts shows. Saborea in April is one of the world's greatest food festivals; the 300 year old Ponce Carnival is one of the most colorful times on the planet. And it goes on and on and on. Just be sure to check Puerto Rico's Calendar before you plan your trip.
Searching for something specific?