Casino Rama Resort - Review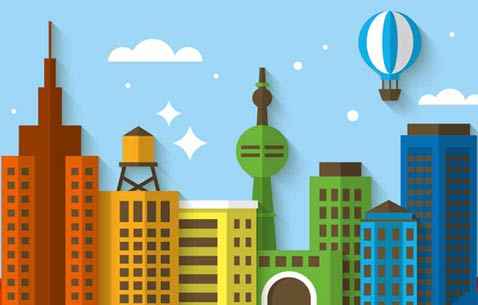 Travelling to Casino Rama Resort, Ramara is fun only when you have all the necessary information. One glance at this page and you will know every little detail that will make trip planning easier. Know the exact address and check the location on the map. You will find ticket prices and timings here. If you have any doubts or want to confirm the opening or closing time, then note down the contact number to get in touch with the management. If you have already visited this place and have some suggestions regarding the available content on this page, feel free to edit it. TripHobo would love it if you can also contribute photos to complete the information.
When you are visiting Casino Rama Resort, Ramara, it is important to have emergency contact numbers to make a safe trip. This page also provides you with a list of nearby pharmacies if you are not feeling well. You will never know when you will need money while travelling in a foreign country and that is why we provide a list of the locations of nearby ATMs and banks. If you are using a car or taxi for transportation, you can take a look at the list of nearby gas stations and parking lots given on this page. If you are planning on using public transport, the page will tell you all about nearby bus stations and railway stations. TripHobo is more than happy to give you the list of lovely homestays and hotels to make your stay comfortable. If you still need more information, you can head to the nearest tourist information centre mentioned on this page.
Finding a good restaurant to pamper your taste buds is always hard. But, not when you are using TripHobo! This page will give an elaborate list of places to eat. If you are looking for refreshing drinks, you will find nearest Bars, Hotel Lounges, Jazz and Blues Cafes, Sports Bars, Wine Bars, and Breweries. If you are craving for desserts and coffee, then check the list of places that offer Bagels and Donuts, Bakeries, Cafes, Coffee and Tea Houses, Dessert, Ice Cream Parlors, Juice Bars, and Smoothies. There are plenty of options when it comes to finding places serving quick bites like Delis, Diners, Fast Food, Pizza, Burgers, and Food Trucks. If eating is an elaborate affair for you, then a list of specialty places like Barbecue, Buffets, Seafood, Steakhouses, Vegan, Vegetarian, and International can also be found here.
Not sure what to do when you are visiting Casino Rama Resort, Ramara? Check these things to do in Ramara to make the most of your time here.
Use Ramara trip planner while travelling to the place to make an elaborate itinerary.
Travelling to a foreign country like Canada can be intimidating. Check this country trip planner and make your vacation exciting.
The easiest way to calculate your budget and keep track of your spending while visiting Casino Rama Resort, Ramara is to use the feature like cost of trip.
If travelling is your dream, then making it come to life is our passion. Check these affordable Ramara vacation packages when travelling here.
TripHobo Highlights for Casino Rama Resort
Casino Rama Resort Price: Free
Try the best online travel planner to plan your travel itinerary!
Are you associated with this business? Get in Touch
Casino Rama Resort Map
Casino Rama Resort, Ramara Reviews
We always enjoy a visit here, to donate. Of course you do not go expecting to Win. Just to have fun. Washrooms are always exceptionally clean, cleaning staff are kind, courteous and extremely polite. All of the staff here are so very polite. The rooms, well they are to die for. Beautiful, luxurious, comfortable .. I could just stay forever. Bathrooms are extraordinary, showers are amazing. There actually is nothing we dislike about our trips there 5 STAR!

The bartenders, dealers and pit staff have been first rate at Rama, this negative review is not directed towards them at all. Casino Rama as a whole is very cheap and not appreciative of their guests in the least. They closely monitor what types of gambling you do and cater only to slot players who lose money with free meals and hotel rooms. Casino Rama halted my comps because I only play table games and actually win money. They refuse to offer any additional intensives to table game players and refuse to give any extra comps, even for a lousy $20 buffet they refuse to budge one inch, they are completely unappreciative and shortsighted on the value of a long term client. The behind the desk/customer service staff are atrocious and their personality switches on a dime the second you start mentioning comps and its always the same robotic answer "I'm sorry sir we cannot do that". I guess they don't want table game players that bring over $1,000 and would prefer the $75 slot grandma instead. Going forward I will take my business elsewhere to a more respectful gambling venue that is willing to work with the customer and creative a positive overall experience instead of arguing with desk clerks over a matter of a few dollars.

The concert hall is the best part of the place. The Casino itself is very boring and stiff. I have never been there and felt like "This is a party" If they are going to shake me down for all my money at least I want to have a good time and I am easily amused. Response to Rama, Contact me by email and i will let you know.

Really going downhill fast. Apparently comped rooms are not guaranteed anymore. I reserved a non-smoking room for August 20. Got to the casino yesterday a couple of hours before check-in time to play some slots. Hotel staff called me around 5 pm to ask when I was checking in. I got to the hotel desk 15 minutes after the phone call and was told that my non-smoking room was given to someone else. They offered me a smoking room with an air purifier instead. Do they really expect me to pay the $16.95 resort fee for a room I don't want? No thanks, we drove home instead. Will certainly be curtailing my visits to this casino. If they don't appreciate their customers, there are plenty of other casinos around that do. If that's not bad enough, restaurants and the VIP Lounge hours have been cut. An item at the Noodle Bar used to be $10. Now it's $15. Tim Hortons offers a better deal on a meal. And the slots ... well just ask anyone sitting at a machine, and they will tell you how bad they have become.

An Exciting Evening Out. I Recently Visited The Casino Rama Resort And Was Pleasantly Surprised By High Energy And Excitement Throughout. Slots And Tables Were Very Busy And By The Sounds Of Bells A Cheering; I Think That Luck Was A Lady That Night! Bars, Restaurants And Buffets A Bit Of Something To Please Everyone. Accessible Doorways, Seating And Doorways♿. Restrooms Were Clean And Accessible🚻♿.
Read all reviews