Best Time To Visit Rapid City
Explore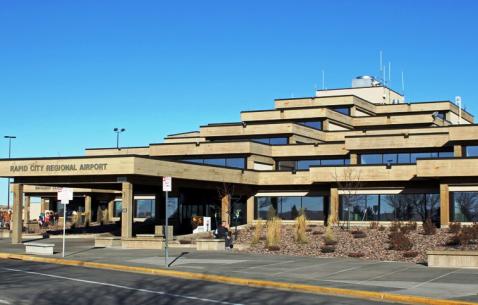 Best Time To Go To Rapid City
Rapid City basically has a semi-arid climate. The winters are cold and dry, with occasional Chinook winds bringing some much needed warm temperatures with them. The summers too are long and arid.
Winter: December to March is the winter season and temperatures are around -2 to 0 degree Celsius.
Spring: April and May is spring season. One can see plenty of flowers blooming and the temperature remains pretty cool.
Summer: From June to August the climate is pretty warm in the daytime but nights tend to be chilly.
Fall: The temperatures are almost perfect in the autumn months of September to November.
The best time to visit Rapid City is undoubtedly during the Fall period of September to November. The weather during daytime is extremely comfortable and nights are crispy cool. Most of the attractions too are open during this period.
Best time to go to Rapid City Attractions

:
:
:
: Everyday 8:00 AM - 2:00 PM
: Everyday 8:00 AM - 2:00 PM
: Everyday 8:00 AM - 2:00 PM
: Everyday 8:00 AM - 2:00 PM
: Everyday 8:00 AM - 2:00 PM
: Everyday 8:00 AM - 2:00 PM
: Everyday 8:00 AM - 2:00 PM
: Everyday 8:00 AM - 2:00 PM
:

:
:
: Everyday 9:00 AM - 3:00 PM
: Everyday 9:00 AM - 3:00 PM
: Everyday 9:00 AM - 3:00 PM
: Everyday 9:00 AM - 3:00 PM
: Everyday 9:00 AM - 3:00 PM
: Everyday 9:00 AM - 3:00 PM
: Everyday 9:00 AM - 3:00 PM
: Everyday 9:00 AM - 3:00 PM
: Everyday 9:00 AM - 3:00 PM
:

: Everyday 9:00 AM - 7:00 PM
: Everyday 9:00 AM - 7:00 PM
: Everyday 9:00 AM - 7:00 PM
: Everyday 9:00 AM - 7:00 PM
: Everyday 9:00 AM - 7:00 PM
: Everyday 9:00 AM - 7:00 PM
: Everyday 9:00 AM - 7:00 PM
: Everyday 9:00 AM - 7:00 PM
: Everyday 9:00 AM - 7:00 PM
: Everyday 9:00 AM - 7:00 PM
: Everyday 9:00 AM - 7:00 PM
: Everyday 9:00 AM - 7:00 PM

:
:
:
:
: Everyday 9:00 AM - 4:00 PM
: Everyday 4:00 PM - 7:00 PM
: Everyday 4:00 PM - 7:00 PM
: Everyday 4:00 PM - 7:00 PM
: Everyday 9:00 AM - 4:00 PM
: Everyday 9:00 AM - 4:00 PM
:
:

:
:
:
:
:
: Everyday 10:00 AM - 4:00 PM
: Everyday 10:00 AM - 4:00 PM
: Everyday 10:00 AM - 4:00 PM
: Everyday 10:00 AM - 4:00 PM
:
:
:

: Everyday 8:30 AM - 1:00 PM
: Everyday 8:30 AM - 1:00 PM
: Everyday 8:30 AM - 1:00 PM
: Everyday 8:30 AM - 1:00 PM
: Everyday 8:30 AM - 1:00 PM
: Everyday 8:30 AM - 1:00 PM
: Everyday 8:30 AM - 1:00 PM
: Everyday 8:30 AM - 1:00 PM
: Everyday 8:30 AM - 1:00 PM
: Everyday 8:30 AM - 1:00 PM
: Everyday 8:30 AM - 1:00 PM
: Everyday 8:30 AM - 1:00 PM

:
:
:
:
: Everyday 4:00 PM - 7:00 PM
: Everyday 4:00 PM - 7:00 PM
: Everyday 4:00 PM - 7:00 PM
: Everyday 4:00 PM - 7:00 PM
: Everyday 4:00 PM - 7:00 PM
:
:
:

: Monday to Friday 4:00 PM - 8:00 PM; Saturday, Sunday 10:00 AM - 3:00 PM
: Monday to Friday 4:00 PM - 8:00 PM; Saturday, Sunday 10:00 AM - 3:00 PM
: Monday to Friday 4:00 PM - 8:00 PM; Saturday, Sunday 10:00 AM - 3:00 PM
: Monday to Friday 4:00 PM - 8:00 PM; Saturday, Sunday 10:00 AM - 3:00 PM
: Monday to Friday 4:00 PM - 8:00 PM; Saturday, Sunday 10:00 AM - 3:00 PM
: Everyday 10:00 AM - 3:00 PM
: Everyday 10:00 AM - 3:00 PM
: Everyday 10:00 AM - 3:00 PM
: Monday to Friday 4:00 PM - 8:00 PM; Saturday, Sunday 10:00 AM - 3:00 PM
: Monday to Friday 4:00 PM - 8:00 PM; Saturday, Sunday 10:00 AM - 3:00 PM
: Monday to Friday 4:00 PM - 8:00 PM; Saturday, Sunday 10:00 AM - 3:00 PM
: Monday to Friday 4:00 PM - 8:00 PM; Saturday, Sunday 10:00 AM - 3:00 PM

: Monday to Saturday 10:00 AM - 3:00 PM; Sunday 1:00 PM - 4:00 PM
: Monday to Saturday 1:00 PM - 3:00 PM; Sunday 1:00 PM - 4:00 PM
: Monday to Saturday 1:00 PM - 3:00 PM; Sunday 1:00 PM - 4:00 PM
: Monday to Saturday 1:00 PM - 3:00 PM; Sunday 1:00 PM - 4:00 PM
: Monday to Saturday 1:00 PM - 3:00 PM; Sunday 1:00 PM - 4:00 PM
: Everyday 1:00 PM - 3:00 PM
: Everyday 1:00 PM - 3:00 PM
: Everyday 1:00 PM - 3:00 PM
: Monday to Saturday 1:00 PM - 3:00 PM; Sunday 1:00 PM - 4:00 PM
: Monday to Saturday 1:00 PM - 3:00 PM; Sunday 1:00 PM - 4:00 PM
: Monday to Saturday 1:00 PM - 3:00 PM; Sunday 1:00 PM - 4:00 PM
: Monday to Saturday 1:00 PM - 3:00 PM; Sunday 1:00 PM - 4:00 PM

: Everyday 1:00 PM - 5:00 PM
: Everyday 1:00 PM - 5:00 PM
: Everyday 1:00 PM - 5:00 PM
: Everyday 1:00 PM - 5:00 PM
: Everyday 1:00 PM - 5:00 PM
: Everyday 1:00 PM - 5:00 PM
: Everyday 1:00 PM - 5:00 PM
: Everyday 1:00 PM - 5:00 PM
: Everyday 1:00 PM - 5:00 PM
: Everyday 1:00 PM - 5:00 PM
: Everyday 1:00 PM - 5:00 PM
: Everyday 1:00 PM - 5:00 PM

: Monday to Saturday 10:00 AM - 3:00 PM
: Monday to Saturday 10:00 AM - 3:00 PM
: Monday to Saturday 10:00 AM - 3:00 PM
: Monday to Saturday 10:00 AM - 3:00 PM
: Monday to Saturday 10:00 AM - 3:00 PM; Sunday 10:00 AM - 3:00 PM
: Monday to Saturday 10:00 AM - 3:00 PM; Sunday 10:00 AM - 3:00 PM
: Monday to Saturday 10:00 AM - 3:00 PM; Sunday 10:00 AM - 3:00 PM
: Monday to Saturday 10:00 AM - 3:00 PM; Sunday 10:00 AM - 3:00 PM
: Monday to Saturday 10:00 AM - 3:00 PM; Sunday 10:00 AM - 3:00 PM
: Monday to Saturday 10:00 AM - 3:00 PM
: Monday to Saturday 10:00 AM - 3:00 PM
: Monday to Saturday 10:00 AM - 3:00 PM

: Everyday 9:00 AM - 2:00 PM
: Everyday 9:00 AM - 2:00 PM
: Everyday 9:00 AM - 2:00 PM
: Everyday 9:00 AM - 2:00 PM
: Everyday 9:00 AM - 2:00 PM
: Everyday 9:00 AM - 2:00 PM
: Everyday 9:00 AM - 2:00 PM
: Everyday 9:00 AM - 2:00 PM
: Everyday 9:00 AM - 2:00 PM
: Everyday 9:00 AM - 2:00 PM
: Everyday 9:00 AM - 2:00 PM
: Everyday 9:00 AM - 2:00 PM

: Everyday 9:00 AM - 6:00 PM
: Everyday 9:00 AM - 6:00 PM
: Everyday 9:00 AM - 6:00 PM
: Everyday 9:00 AM - 6:00 PM
: Everyday 9:00 AM - 6:00 PM
: Everyday 9:00 AM - 6:00 PM
: Everyday 9:00 AM - 6:00 PM
: Everyday 9:00 AM - 6:00 PM
: Everyday 9:00 AM - 6:00 PM
: Everyday 9:00 AM - 6:00 PM
: Everyday 9:00 AM - 6:00 PM
: Everyday 9:00 AM - 6:00 PM

:
:
:
:
: Everyday 9:00 AM - 5:00 PM
: Everyday 9:00 AM - 5:00 PM
: Everyday 9:00 AM - 5:00 PM
: Everyday 9:00 AM - 5:00 PM
: Everyday 9:00 AM - 5:00 PM
:
:
:

: Everyday 10:00 AM - 4:00 PM
: Everyday 10:00 AM - 4:00 PM
: Everyday 10:00 AM - 4:00 PM
: Everyday 10:00 AM - 4:00 PM
: Everyday 10:00 AM - 4:00 PM
: Everyday 10:00 AM - 4:00 PM
: Everyday 10:00 AM - 4:00 PM
: Everyday 10:00 AM - 4:00 PM
: Everyday 10:00 AM - 4:00 PM
: Everyday 10:00 AM - 4:00 PM
: Everyday 10:00 AM - 4:00 PM
: Everyday 10:00 AM - 4:00 PM

:
:
:
:
: Everyday 9:00 AM - 2:00 PM
: Everyday 9:00 AM - 2:00 PM
: Everyday 9:00 AM - 2:00 PM
: Everyday 9:00 AM - 2:00 PM
:
:
:

:
:
:
:
: Everyday 10:00 AM - 4:00 PM
: Everyday 10:00 AM - 4:00 PM
: Everyday 10:00 AM - 4:00 PM
: Everyday 10:00 AM - 4:00 PM
: Everyday 10:00 AM - 4:00 PM
: Everyday 10:00 AM - 4:00 PM
:
:

: Everyday 9:00 AM - 5:00 PM
: Everyday 9:00 AM - 5:00 PM
: Everyday 9:00 AM - 5:00 PM
: Everyday 9:00 AM - 5:00 PM
: Everyday 9:00 AM - 5:00 PM
: Everyday 9:00 AM - 5:00 PM
: Everyday 9:00 AM - 5:00 PM
: Everyday 9:00 AM - 5:00 PM
: Everyday 9:00 AM - 5:00 PM
: Everyday 9:00 AM - 5:00 PM
: Everyday 9:00 AM - 5:00 PM
: Everyday 9:00 AM - 5:00 PM

: Everyday 9:00 AM - 4:00 PM
: Everyday 9:00 AM - 4:00 PM
: Everyday 9:00 AM - 4:00 PM
: Everyday 9:00 AM - 4:00 PM
: Everyday 9:00 AM - 4:00 PM
: Everyday 9:00 AM - 4:00 PM
: Everyday 9:00 AM - 4:00 PM
: Everyday 9:00 AM - 4:00 PM
: Everyday 9:00 AM - 4:00 PM
: Everyday 9:00 AM - 4:00 PM
: Everyday 9:00 AM - 4:00 PM
: Everyday 9:00 AM - 4:00 PM

: Everyday 10:00 AM - 4:00 PM
: Everyday 10:00 AM - 4:00 PM
: Everyday 10:00 AM - 4:00 PM
: Everyday 10:00 AM - 4:00 PM
: Everyday 10:00 AM - 4:00 PM
: Everyday 10:00 AM - 4:00 PM
: Everyday 10:00 AM - 4:00 PM
: Everyday 10:00 AM - 4:00 PM
: Everyday 10:00 AM - 4:00 PM
: Everyday 10:00 AM - 4:00 PM
: Everyday 10:00 AM - 4:00 PM
: Everyday 10:00 AM - 4:00 PM

: Monday to Saturday 10:00 AM - 5:00 PM
: Monday to Saturday 10:00 AM - 5:00 PM
: Monday to Saturday 10:00 AM - 5:00 PM
: Monday to Saturday 10:00 AM - 5:00 PM
: Monday to Saturday 10:00 AM - 5:00 PM
: Monday to Saturday 10:00 AM - 5:00 PM
: Monday to Saturday 10:00 AM - 5:00 PM
: Monday to Saturday 10:00 AM - 5:00 PM
: Monday to Saturday 10:00 AM - 5:00 PM
: Monday to Saturday 10:00 AM - 5:00 PM
: Monday to Saturday 10:00 AM - 5:00 PM
: Monday to Saturday 10:00 AM - 5:00 PM

: Everyday 8:00 AM - 4:00 PM
: Everyday 8:00 AM - 4:00 PM
: Everyday 8:00 AM - 4:00 PM
: Everyday 8:00 AM - 4:00 PM
: Everyday 8:00 AM - 4:00 PM
: Everyday 8:00 AM - 4:00 PM
: Everyday 8:00 AM - 4:00 PM
: Everyday 8:00 AM - 4:00 PM
: Everyday 8:00 AM - 4:00 PM
: Everyday 8:00 AM - 4:00 PM
: Everyday 8:00 AM - 4:00 PM
: Everyday 8:00 AM - 4:00 PM

:
:
:
:
: Monday to Saturday 8:00 AM - 4:00 PM
: Monday to Saturday 8:00 AM - 4:00 PM
: Monday to Saturday 8:00 AM - 4:00 PM
: Monday to Saturday 8:00 AM - 4:00 PM
: Monday to Saturday 8:00 AM - 4:00 PM
: Monday to Saturday 8:00 AM - 4:00 PM
:
:

: Monday to Friday 10:00 AM - 1:00 PM
: Monday to Friday 10:00 AM - 1:00 PM
: Monday to Friday 10:00 AM - 1:00 PM
: Monday to Friday 10:00 AM - 1:00 PM
: Monday to Friday 10:00 AM - 1:00 PM
: Monday to Friday 10:00 AM - 1:00 PM
: Monday to Friday 10:00 AM - 1:00 PM
: Monday to Friday 10:00 AM - 1:00 PM
: Monday to Friday 10:00 AM - 1:00 PM
: Monday to Friday 10:00 AM - 1:00 PM
: Monday to Friday 10:00 AM - 1:00 PM
: Monday to Friday 10:00 AM - 1:00 PM