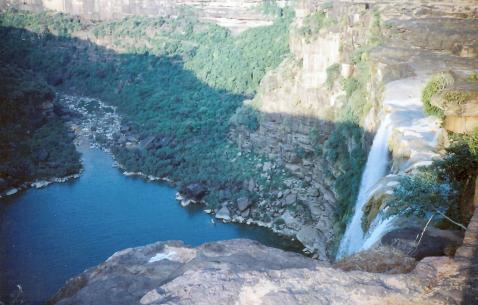 The Best Things To Do in Rewa
Rewa is primarily known for its attractions that are scenic such as Keoti Falls, Purwa Falls, Chachai Falls. Thus your things to do in Rewa would consist of trekking till them, admiring and capturing them. Infact, Keoti waterfall is one of highest and most beautiful falls of India. Rewa is known for being near to the summer capital of Mahraja Rewa, Govindgarh which is an offbeat travel destination in Madhya Pradesh. The palace is completely stunning to look at. Built like the Udaipur Lake Palace, this one looks appealing with its quaint charm. It was also officially the residence of the white tigers till 1978.For history lovers, there are various sites such as Rewa Fort, Rani Talab and Baghael Museum that inspire imagination and historical interest. Rewa fort is today a museum that exhibits that stand as testimony to Rewa's rich cultural past. Venkat Bhawan is a popular attraction that the tourists would love to look at.
Explore the travel planning tool for your visit to Rewa and create a flawless plan in few simple steps!
9 Tourist Attractions in Rewa

Must see places in Rewa ranked on popularity. Here is the complete list of best attractions in Rewa and point of interests to visit.
Tourist Attractions Near Rewa
Find Your Rewa Attractions on Map
Types of Things To Do in Rewa
Find more attractions and places to visit in Rewa under these things to do categories.
What To Do in Rewa: Day-Wise Ideas
Find what not to miss in Rewa! Recommended Rewa itineraries and vacation ideas created by travelers across the world.