Best Time To Visit Riyadh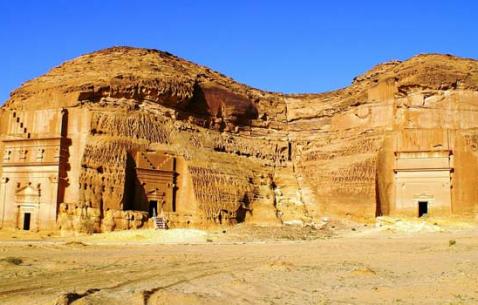 Best Time To Go To Riyadh
Riyadh has so many attractions which you should definitely explore, at least once in your lifetime. Hence, it is very important that to keep the climatic conditions in mind, before planning your trip to Riyadh.
Dry weather: The weather is hot and dry throughout the year. Hence, if you don't like too much dry weather, then visiting Riyadh during this time can be strictly avoided.
Cold weather: The only time when Riyadh gets some respite from the heat is during the winter.
Hence, the best time to visit Riyadh is during the winter.
Best time to go to Riyadh Attractions

: Everyday 24 Hrs
: Everyday 24 Hrs
: Everyday 24 Hrs
: Everyday 24 Hrs
: Everyday 24 Hrs
: Everyday 24 Hrs
: Everyday 24 Hrs
: Everyday 24 Hrs
: Everyday 24 Hrs
: Everyday 24 Hrs
: Everyday 24 Hrs
: Everyday 24 Hrs

: Everyday 24 Hrs
: Everyday 24 Hrs
: Everyday 24 Hrs
: Everyday 24 Hrs
: Everyday 24 Hrs
: Everyday 24 Hrs
: Everyday 24 Hrs
: Everyday 24 Hrs
: Everyday 24 Hrs
: Everyday 24 Hrs
: Everyday 24 Hrs
: Everyday 24 Hrs

: Everyday 24 Hrs
: Everyday 24 Hrs
: Everyday 24 Hrs
: Everyday 24 Hrs
: Everyday 24 Hrs
: Everyday 24 Hrs
: Everyday 24 Hrs
: Everyday 24 Hrs
: Everyday 24 Hrs
: Everyday 24 Hrs
: Everyday 24 Hrs
: Everyday 24 Hrs

: Everyday 24 Hrs
: Everyday 24 Hrs
: Everyday 24 Hrs
: Everyday 24 Hrs
: Everyday 24 Hrs
: Everyday 24 Hrs
: Everyday 24 Hrs
: Everyday 24 Hrs
: Everyday 24 Hrs
: Everyday 24 Hrs
: Everyday 24 Hrs
: Everyday 24 Hrs

: Everyday 24 Hrs
: Everyday 24 Hrs
: Everyday 24 Hrs
: Everyday 24 Hrs
: Everyday 24 Hrs
: Everyday 24 Hrs
: Everyday 24 Hrs
: Everyday 24 Hrs
: Everyday 24 Hrs
: Everyday 24 Hrs
: Everyday 24 Hrs
: Everyday 24 Hrs

: Everyday 24 Hrs
: Everyday 24 Hrs
: Everyday 24 Hrs
: Everyday 24 Hrs
: Everyday 24 Hrs
: Everyday 24 Hrs
: Everyday 24 Hrs
: Everyday 24 Hrs
: Everyday 24 Hrs
: Everyday 24 Hrs
: Everyday 24 Hrs
: Everyday 24 Hrs

: Everyday 24 Hrs
: Everyday 24 Hrs
: Everyday 24 Hrs
: Everyday 24 Hrs
: Everyday 24 Hrs
: Everyday 24 Hrs
: Everyday 24 Hrs
: Everyday 24 Hrs
: Everyday 24 Hrs
: Everyday 24 Hrs
: Everyday 24 Hrs
: Everyday 24 Hrs

: Everyday 24 Hrs
: Everyday 24 Hrs
: Everyday 24 Hrs
: Everyday 24 Hrs
: Everyday 24 Hrs
: Everyday 24 Hrs
: Everyday 24 Hrs
: Everyday 24 Hrs
: Everyday 24 Hrs
: Everyday 24 Hrs
: Everyday 24 Hrs
: Everyday 24 Hrs

: Friday 5:00 PM - 11:00 PM; Monday, Tuesday, Wednesday, Thursday, Saturday, Sunday 9:00 AM - 11:00 PM
: Friday 5:00 PM - 11:00 PM; Monday, Tuesday, Wednesday, Thursday, Saturday, Sunday 9:00 AM - 11:00 PM
: Friday 5:00 PM - 11:00 PM; Monday, Tuesday, Wednesday, Thursday, Saturday, Sunday 9:00 AM - 11:00 PM
: Friday 5:00 PM - 11:00 PM; Monday, Tuesday, Wednesday, Thursday, Saturday, Sunday 9:00 AM - 11:00 PM
: Friday 5:00 PM - 11:00 PM; Monday, Tuesday, Wednesday, Thursday, Saturday, Sunday 9:00 AM - 11:00 PM
: Friday 5:00 PM - 11:00 PM; Monday, Tuesday, Wednesday, Thursday, Saturday, Sunday 9:00 AM - 11:00 PM
: Friday 5:00 PM - 11:00 PM; Monday, Tuesday, Wednesday, Thursday, Saturday, Sunday 9:00 AM - 11:00 PM
: Friday 5:00 PM - 11:00 PM; Monday, Tuesday, Wednesday, Thursday, Saturday, Sunday 9:00 AM - 11:00 PM
: Friday 5:00 PM - 11:00 PM; Monday, Tuesday, Wednesday, Thursday, Saturday, Sunday 9:00 AM - 11:00 PM
: Friday 5:00 PM - 11:00 PM; Monday, Tuesday, Wednesday, Thursday, Saturday, Sunday 9:00 AM - 11:00 PM
: Friday 5:00 PM - 11:00 PM; Monday, Tuesday, Wednesday, Thursday, Saturday, Sunday 9:00 AM - 11:00 PM
: Friday 5:00 PM - 11:00 PM; Monday, Tuesday, Wednesday, Thursday, Saturday, Sunday 9:00 AM - 11:00 PM

: Everyday 9:00 AM - 11:59 PM
: Everyday 9:00 AM - 11:59 PM
: Everyday 9:00 AM - 11:59 PM
: Everyday 9:00 AM - 11:59 PM
: Everyday 9:00 AM - 11:59 PM
: Everyday 9:00 AM - 11:59 PM
: Everyday 9:00 AM - 11:59 PM
: Everyday 9:00 AM - 11:59 PM
: Everyday 9:00 AM - 11:59 PM
: Everyday 9:00 AM - 11:59 PM
: Everyday 9:00 AM - 11:59 PM
: Everyday 9:00 AM - 11:59 PM

: Monday to Saturday 1:00 PM - 11:00 PM
: Monday to Saturday 1:00 PM - 11:00 PM
: Monday to Saturday 1:00 PM - 11:00 PM
: Monday to Saturday 1:00 PM - 11:00 PM
: Monday to Saturday 1:00 PM - 11:00 PM
: Monday to Saturday 1:00 PM - 11:00 PM
: Monday to Saturday 1:00 PM - 11:00 PM
: Monday to Saturday 1:00 PM - 11:00 PM
: Monday to Saturday 1:00 PM - 11:00 PM
: Monday to Saturday 1:00 PM - 11:00 PM
: Monday to Saturday 1:00 PM - 11:00 PM
: Monday to Saturday 1:00 PM - 11:00 PM

: Monday, Tuesday, Wednesday, Thursday, Saturday, Sunday 9:00 AM - 11:00 PM
: Monday, Tuesday, Wednesday, Thursday, Saturday, Sunday 9:00 AM - 11:00 PM
: Monday, Tuesday, Wednesday, Thursday, Saturday, Sunday 9:00 AM - 11:00 PM
: Monday, Tuesday, Wednesday, Thursday, Saturday, Sunday 9:00 AM - 11:00 PM
: Monday, Tuesday, Wednesday, Thursday, Saturday, Sunday 9:00 AM - 11:00 PM
: Monday, Tuesday, Wednesday, Thursday, Saturday, Sunday 9:00 AM - 11:00 PM
: Monday, Tuesday, Wednesday, Thursday, Saturday, Sunday 9:00 AM - 11:00 PM
: Monday, Tuesday, Wednesday, Thursday, Saturday, Sunday 9:00 AM - 11:00 PM
: Monday, Tuesday, Wednesday, Thursday, Saturday, Sunday 9:00 AM - 11:00 PM
: Monday, Tuesday, Wednesday, Thursday, Saturday, Sunday 9:00 AM - 11:00 PM
: Monday, Tuesday, Wednesday, Thursday, Saturday, Sunday 9:00 AM - 11:00 PM
: Monday, Tuesday, Wednesday, Thursday, Saturday, Sunday 9:00 AM - 11:00 PM

: Monday, Tuesday, Wednesday, Saturday, Sunday 8:30 AM - 5:00 PM
: Monday, Tuesday, Wednesday, Saturday, Sunday 8:30 AM - 5:00 PM
: Monday, Tuesday, Wednesday, Saturday, Sunday 8:30 AM - 5:00 PM
: Monday, Tuesday, Wednesday, Saturday, Sunday 8:30 AM - 5:00 PM
: Monday, Tuesday, Wednesday, Saturday, Sunday 8:30 AM - 5:00 PM
: Monday, Tuesday, Wednesday, Saturday, Sunday 8:30 AM - 5:00 PM
: Monday, Tuesday, Wednesday, Saturday, Sunday 8:30 AM - 5:00 PM
: Monday, Tuesday, Wednesday, Saturday, Sunday 8:30 AM - 5:00 PM
: Monday, Tuesday, Wednesday, Saturday, Sunday 8:30 AM - 5:00 PM
: Monday, Tuesday, Wednesday, Saturday, Sunday 8:30 AM - 5:00 PM
: Monday, Tuesday, Wednesday, Saturday, Sunday 8:30 AM - 5:00 PM
: Monday, Tuesday, Wednesday, Saturday, Sunday 8:30 AM - 5:00 PM

: Everyday 9:00 AM - 5:00 PM
: Everyday 9:00 AM - 5:00 PM
: Everyday 9:00 AM - 5:00 PM
: Everyday 9:00 AM - 5:00 PM
: Everyday 9:00 AM - 5:00 PM
: Everyday 9:00 AM - 5:00 PM
: Everyday 9:00 AM - 5:00 PM
: Everyday 9:00 AM - 5:00 PM
: Everyday 9:00 AM - 5:00 PM
: Everyday 9:00 AM - 5:00 PM
: Everyday 9:00 AM - 5:00 PM
: Everyday 9:00 AM - 5:00 PM

: Friday 1:00 PM - 6:00 PM; Monday, Tuesday, Wednesday, Thursday, Saturday, Sunday 8:30 AM - 6:00 PM
: Friday 1:00 PM - 6:00 PM; Monday, Tuesday, Wednesday, Thursday, Saturday, Sunday 8:30 AM - 6:00 PM
: Friday 1:00 PM - 6:00 PM; Monday, Tuesday, Wednesday, Thursday, Saturday, Sunday 8:30 AM - 6:00 PM
: Friday 1:00 PM - 6:00 PM; Monday, Tuesday, Wednesday, Thursday, Saturday, Sunday 8:30 AM - 6:00 PM
: Friday 1:00 PM - 6:00 PM; Monday, Tuesday, Wednesday, Thursday, Saturday, Sunday 8:30 AM - 6:00 PM
: Friday 1:00 PM - 6:00 PM; Monday, Tuesday, Wednesday, Thursday, Saturday, Sunday 8:30 AM - 6:00 PM
: Friday 1:00 PM - 6:00 PM; Monday, Tuesday, Wednesday, Thursday, Saturday, Sunday 8:30 AM - 6:00 PM
: Friday 1:00 PM - 6:00 PM; Monday, Tuesday, Wednesday, Thursday, Saturday, Sunday 8:30 AM - 6:00 PM
: Friday 1:00 PM - 6:00 PM; Monday, Tuesday, Wednesday, Thursday, Saturday, Sunday 8:30 AM - 6:00 PM
: Friday 1:00 PM - 6:00 PM; Monday, Tuesday, Wednesday, Thursday, Saturday, Sunday 8:30 AM - 6:00 PM
: Friday 1:00 PM - 6:00 PM; Monday, Tuesday, Wednesday, Thursday, Saturday, Sunday 8:30 AM - 6:00 PM
: Friday 1:00 PM - 6:00 PM; Monday, Tuesday, Wednesday, Thursday, Saturday, Sunday 8:30 AM - 6:00 PM

: Everyday 3:30 PM - 11:59 PM
: Everyday 3:30 PM - 11:59 PM
: Everyday 3:30 PM - 11:59 PM
: Everyday 3:30 PM - 11:59 PM
: Everyday 3:30 PM - 11:59 PM
: Everyday 3:30 PM - 11:59 PM
: Everyday 3:30 PM - 11:59 PM
: Everyday 3:30 PM - 11:59 PM
: Everyday 3:30 PM - 11:59 PM
: Everyday 3:30 PM - 11:59 PM
: Everyday 3:30 PM - 11:59 PM
: Everyday 3:30 PM - 11:59 PM

: Everyday 24 Hrs
: Everyday 24 Hrs
: Everyday 24 Hrs
: Everyday 24 Hrs
: Everyday 24 Hrs
: Everyday 24 Hrs
: Everyday 24 Hrs
: Everyday 24 Hrs
: Everyday 24 Hrs
: Everyday 24 Hrs
: Everyday 24 Hrs
: Everyday 24 Hrs

: Monday, Tuesday, Wednesday, Thursday, Sunday 7:00 AM - 3:00 PM
: Monday, Tuesday, Wednesday, Thursday, Sunday 7:00 AM - 3:00 PM
: Monday, Tuesday, Wednesday, Thursday, Sunday 7:00 AM - 3:00 PM
: Monday, Tuesday, Wednesday, Thursday, Sunday 7:00 AM - 3:00 PM
: Monday, Tuesday, Wednesday, Thursday, Sunday 7:00 AM - 3:00 PM
: Monday, Tuesday, Wednesday, Thursday, Sunday 7:00 AM - 3:00 PM
: Monday, Tuesday, Wednesday, Thursday, Sunday 7:00 AM - 3:00 PM
: Monday, Tuesday, Wednesday, Thursday, Sunday 7:00 AM - 3:00 PM
: Monday, Tuesday, Wednesday, Thursday, Sunday 7:00 AM - 3:00 PM
: Monday, Tuesday, Wednesday, Thursday, Sunday 7:00 AM - 3:00 PM
: Monday, Tuesday, Wednesday, Thursday, Sunday 7:00 AM - 3:00 PM
: Monday, Tuesday, Wednesday, Thursday, Sunday 7:00 AM - 3:00 PM

: Monday, Tuesday, Wednesday, Thursday, Sunday 7:00 AM - 3:00 PM
: Monday, Tuesday, Wednesday, Thursday, Sunday 7:00 AM - 3:00 PM
: Monday, Tuesday, Wednesday, Thursday, Sunday 7:00 AM - 3:00 PM
: Monday, Tuesday, Wednesday, Thursday, Sunday 7:00 AM - 3:00 PM
: Monday, Tuesday, Wednesday, Thursday, Sunday 7:00 AM - 3:00 PM
: Monday, Tuesday, Wednesday, Thursday, Sunday 7:00 AM - 3:00 PM
: Monday, Tuesday, Wednesday, Thursday, Sunday 7:00 AM - 3:00 PM
: Monday, Tuesday, Wednesday, Thursday, Sunday 7:00 AM - 3:00 PM
: Monday, Tuesday, Wednesday, Thursday, Sunday 7:00 AM - 3:00 PM
: Monday, Tuesday, Wednesday, Thursday, Sunday 7:00 AM - 3:00 PM
: Monday, Tuesday, Wednesday, Thursday, Sunday 7:00 AM - 3:00 PM
: Monday, Tuesday, Wednesday, Thursday, Sunday 7:00 AM - 3:00 PM

: Thursday, Friday 7:00 AM - 6:00 PM
: Thursday, Friday 7:00 AM - 6:00 PM
: Thursday, Friday 7:00 AM - 6:00 PM
: Thursday, Friday 7:00 AM - 6:00 PM
: Thursday, Friday 7:00 AM - 6:00 PM
: Thursday, Friday 7:00 AM - 6:00 PM
: Thursday, Friday 7:00 AM - 6:00 PM
: Thursday, Friday 7:00 AM - 6:00 PM
: Thursday, Friday 7:00 AM - 6:00 PM
: Thursday, Friday 7:00 AM - 6:00 PM
: Thursday, Friday 7:00 AM - 6:00 PM
: Thursday, Friday 7:00 AM - 6:00 PM

: Thursday 9:00 AM - 5:00 PM; Monday, Tuesday, Wednesday, Sunday 9:00 AM - 4:30 PM
: Thursday 9:00 AM - 5:00 PM; Monday, Tuesday, Wednesday, Sunday 9:00 AM - 4:30 PM
: Thursday 9:00 AM - 5:00 PM; Monday, Tuesday, Wednesday, Sunday 9:00 AM - 4:30 PM
: Thursday 9:00 AM - 5:00 PM; Monday, Tuesday, Wednesday, Sunday 9:00 AM - 4:30 PM
: Thursday 9:00 AM - 5:00 PM; Monday, Tuesday, Wednesday, Sunday 9:00 AM - 4:30 PM
: Thursday 9:00 AM - 5:00 PM; Monday, Tuesday, Wednesday, Sunday 9:00 AM - 4:30 PM
: Thursday 9:00 AM - 5:00 PM; Monday, Tuesday, Wednesday, Sunday 9:00 AM - 4:30 PM
: Thursday 9:00 AM - 5:00 PM; Monday, Tuesday, Wednesday, Sunday 9:00 AM - 4:30 PM
: Thursday 9:00 AM - 5:00 PM; Monday, Tuesday, Wednesday, Sunday 9:00 AM - 4:30 PM
: Thursday 9:00 AM - 5:00 PM; Monday, Tuesday, Wednesday, Sunday 9:00 AM - 4:30 PM
: Thursday 9:00 AM - 5:00 PM; Monday, Tuesday, Wednesday, Sunday 9:00 AM - 4:30 PM
: Thursday 9:00 AM - 5:00 PM; Monday, Tuesday, Wednesday, Sunday 9:00 AM - 4:30 PM

: Monday to Friday 8:00 AM - 5:00 PM
: Monday to Friday 8:00 AM - 5:00 PM
: Monday to Friday 8:00 AM - 5:00 PM
: Monday to Friday 8:00 AM - 5:00 PM
: Monday to Friday 8:00 AM - 5:00 PM
: Monday to Friday 8:00 AM - 5:00 PM
: Monday to Friday 8:00 AM - 5:00 PM
: Monday to Friday 8:00 AM - 5:00 PM
: Monday to Friday 8:00 AM - 5:00 PM
: Monday to Friday 8:00 AM - 5:00 PM
: Monday to Friday 8:00 AM - 5:00 PM
: Monday to Friday 8:00 AM - 5:00 PM