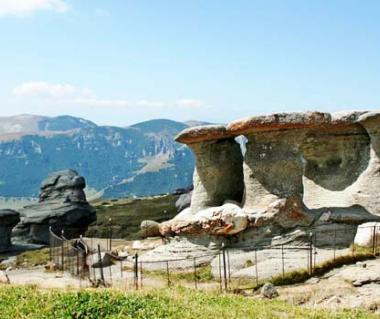 Romania Trip Planner
Plan your customized trip plan for Romania. Choose from Top Toursim cities and tourist attarctions of Romania using trip planner.
Romania Overview
Rich in culture and tradition, this east European republic has much to offer the unsuspecting visitor. Romania is a country in transition, renewing itself as fertile soil for discourse and discos, gymnasts and gypsies, travel and tourism. Romania is traversed by the waters of the Danube, bound by the peaks of the impressive Carpathian Mountains, and enhanced by the sizzling beaches along the Black Sea. Romania, a land with a long and distinguished history is a goldmine of culture, art and natural beauty.
How to Enter :-
Air: - International airports are located in Bucharest, Constanta Arad, Satu Mare, Sibiu and Timisoara.
Rail: - There are many trains into Romania from Western Europe and Russia. You can also take a train from Istanbul.
Climate and bets time to visit : -
If you have your heart set on the coast of the Black Sea, then you will have to plan your trip between mid May and late September. Skiing and other winter sports in the northern Carpathians make it a popular tourist hub during the winter months.
What to see : -
The beaches along the Black Coast have fast been developing into attractive but not too overcrowded resorts and warrant at least a brief stay. Transylvania – the land that lies beyond the woods – is famously the mythical home of Count Dracula.
Searching for something specific?