Best Time To Visit Rouyn-noranda
Explore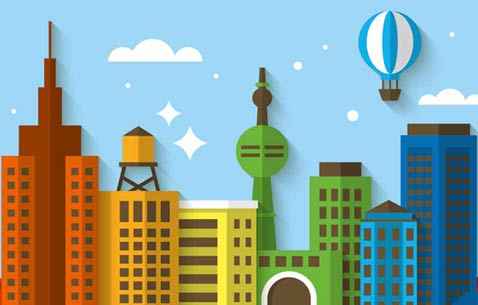 Best Time To Go To Rouyn-noranda
The region of Rouyn-noranda has a cold and temperate climate with a lot of rainfall throughout the year. The annual temperature is around a cool 10 degree Celsius.
Winter: The months of December to February have temperatures ranging around 0 to -3 degree Celsius. Slight snowfall is expected, especially during the nights, which are very chilly. This time of the year is off-season in Rouyn-noranda.
Spring: March to May is spring season and the temperature varies from 6 degrees to 20 degree Celsius.
Summer: From July to August, the average temperature is a very comfortable 24 degree Celsius. Sunshine is abundant and rainfall is generally scarce. Occasional storms may be seen and this time of the year is peak season in Rouyn-noranda.
Fall: September to November sees a drop in temperature and rainfall can be expected during this period.
The summer season is the best time to visit Rouyn-noranda as the weather at this place is pleasant and sunny.
Best time to go to Rouyn-noranda Attractions

: Everyday 00:1 AM - :00 AM
: Everyday 00:1 AM - :00 AM
: Everyday 00:1 AM - :00 AM
: Everyday 00:1 AM - :00 AM
: Everyday 00:1 AM - :00 AM
: Everyday 00:1 AM - :00 AM
: Everyday 00:1 AM - :00 AM
: Everyday 00:1 AM - :00 AM
: Everyday 00:1 AM - :00 AM
: Everyday 00:1 AM - :00 AM
: Everyday 00:1 AM - :00 AM
: Everyday 00:1 AM - :00 AM

: Everyday 11:00 AM - 9:30 PM
: Everyday 11:00 AM - 9:30 PM
: Everyday 11:00 AM - 9:30 PM
: Everyday 11:00 AM - 9:30 PM
: Everyday 11:00 AM - 9:30 PM
: Everyday 11:00 AM - 9:30 PM
: Everyday 11:00 AM - 9:30 PM
: Everyday 11:00 AM - 9:30 PM
: Everyday 11:00 AM - 9:30 PM
: Everyday 11:00 AM - 9:30 PM
: Everyday 11:00 AM - 9:30 PM
: Everyday 11:00 AM - 9:30 PM