Address:

450 Chemin des Aiguilles, 34140 Bouzigues, France

Ticket Price:

Free

Tags:

Zoo
Ferme Zoo - Review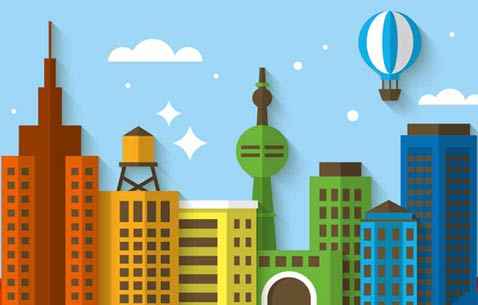 Ferme Zoo is a part of Bouzigues in the country of France. On this page, you can find everything related to Ferme Zoo including its address, phone number, ticket price, opening hours and also its location on the map. Our page will guide you for the best possible experience whilst exploring Bouzigues for a comfortable trip.
If there is any additional information that needs to be here regarding Ferme Zoo or if you have any additional queries, these can be addressed to the TripHobo team that will do its best to keep information about Ferme Zoo to date and accurate, taking into consideration your input.
From hundreds of itineraries, made by users and Travel Experts alike, you can choose the perfect one to plan your trip to Bouzigues that also includes Ferme Zoo. If not, create and even contribute to awesome Bouzigues itineraries with the entire community. In addition to Ferme Zoo, you can add other attractions of Bouzigues as you like and customize to your own liking. Check out the Bouzigues trip planner to start now!
We also provide information like public services (police, fire stations, etc.) nearby to Ferme Zoo for emergencies as well as public transport that will make it easy for your trip. For a quick trip to the bank, ATMs or internet cafes, you can look no further. If you are on a prolonged stay, we provide accommodations from multiple vendors like Airbnb, Booking.com, Agoda, etc. Your stay will be even more joyful once you explore tours selected specially for Ferme Zoo from multiple vendors like Viator, Get Your Guide, Musement and counting!
Want to satiate your taste buds after a tiring trip? Find information about local cuisine that include refreshers like drinks, desserts or a quick coffee. Or find a location to grab a quick bite special to Ferme Zoo, Bouzigues. Maybe you want to party? Find information of the nearest diners to hang out with your friends and family. Don't forget to check other things to do in Bouzigues to make the most of your journey to Bouzigues.
Worried about the budget cost? Check out the complete estimated budget for your trip to Ferme Zoo, Bouzigues to plan a hassle-free journey! Or you can check our smart itinerary planner that calculates the budget on the fly as you add more attractions from Bouzigues to your liking. If you have no constraints, better yet, let our automatic itinerary Bouzigues planner feature take care of your needs wherein the most perfect trip plan to Ferme Zoo, Bouzigues will be generated automatically for the best experience!
If you are on a cross country trip around France, check our France trip planner that'll cater to your adventurous needs! Explore just more than Bouzigues where other cities are waiting to be discovered by you and come across the diversity of France in its full glory.
TripHobo Highlights for Ferme Zoo
Ferme Zoo Address: 450 Chemin des Aiguilles, 34140 Bouzigues, France
Ferme Zoo Price: Free
Try the best online travel planner to plan your travel itinerary!
Are you associated with this business? Get in Touch
Ferme Zoo Map
Ferme Zoo, Bouzigues Reviews
Nous sommes allés aujourd'hui à la ferme zoo, nous y avons passé un agréable moment avec nos enfants (5 et 2 ans). Il y a beaucoup d'animaux, que nous avons même pu nourrir ! (On nous donne un verre de graine à l'entrée). Le parcours est bien ombragé ce qui est très agréable. Les enclos des animaux sont propres, ils ont aussi de l'ombre, et les animaux ont l'air d'y être bien ! Nous avons pique-niqué sur place, les tables sont à l'ombre ce qui est super, il y a même un micro onde pour réchauffer les plats des bébés par exemple, ainsi que des toilettes, et une aire de jeu pour les enfants (toboggan, sable, vélos...). Pour finir, le tarif est très correct, nous avons payé 16€ au total (gratuit pour notre 2ans).

Lieu très sympa à aller voir! Une vraie Ferme authentique avec de beaux animaux. Photos jointes non truquées… les animaux ne sont pas farouches, les enfants adorent leur donner à manger et finir la visite par l'espace jeux! Et avant de partir, vous pouvez acheter de très bons œufs bien frais!!

La propriétaire est simpas. Avec l'entrée on a droit à un gobelets de graines pour les chèvres et mouton 🐑. Une ferme simple bien entretenu, des chèvres, moutons , ânes, poney, lamas, poules, lapins, 2 canard, cochons d'inde, cochons et quelques oiseaux ... 1 emeu et 1 paons ..très bien pour des enfants en bas âge on peux les nourrir les toucher .. On fait vite le tour . A l'arrivée on trouve une aire de jeux avec vélo 🚲, draisienne, tracteur, toboggan, un coin pique nique et des toilettes.. Attention en fonction de la saison prévoir le produit pour les moustiques.

Comment peut-on mettre plus qu'une étoile à ce zoo qui n'en n'a que le nom! Jamais vu ça de ma vie, des animaux rachitiques, aucun entretien, une place de jeu digne d'un camp de manouche. 26 euros 2 adultes et 3 enfants pour 3 poules, chèvres, lamas et lapins entrain de sécher une honte..on a quand même tenu 30 Minutes. Quand je lis les commentaires me demande si les gens ne viennent pas d'un autre monde. J'oubliais Le cochon borgne...mon dieu!

Peut mieux faire . Les animaux ont l'air bien mais le lieu est très sommaire .
Read all reviews
Attractions near Ferme Zoo
Find places near Ferme Zoo, Bouzigues
Crédit Agricole

3 Bis, avenue des Thermes Romains

BNP Paribas

10 bis route de Montpellier

Banque Populaire du Sud

centre commercial Balaruc Loisirs

Crédit Agricole

10 centre commercial Balaruc Loisirs

Banque Dupuy de Parseval

Centre Commercial Balaruc Centre

BNP Paribas

10 avenue de Montpellier
View On Map
Pharmacie de la Lagune

18 bis avenue Alfred Bouat

Pharmacie Gros

17 avenue du Port

Pharmacie Ricciardi

38 avenue Maurice Clavel

Amplifon

centre commercial Balaruc Loisirs

A.I.D.E.R

28 bis avenue Alfred Bouat

Aider Fazia

rue Montgolfier
View On Map
Bar le Bélouga

avenue Pasteur prolonge

Bar la Jetee

30 Plan du Port

Bar Restaurant la Caravelle

4 rue de l'Esplanade

Le Passe Temps

2 chemin Départemental 2

Bhm Bar Musical

Mas d'Arene

Marina Café

2 avenue de la Gare
View On Map
Le Paniol

6 avenue des Thermes Romains

Les Thau Pains

12 Grande rue Etienne Portes

Albert Sylvain

1 avenue du Port

Les Délices du Bel Epi

21 place de la Mairie

La Compagnie des Saveurs

28 avenue du Port

La Boulangerie de Marie

rue de l'Espriou
View On Map
Les Demoiselles Dupuy

chemin de la Cantonniere

Combernous Comptoirs de Bars

224 avenue des Lauriers

Les Glaces de la Bouline

8 rue de la République

KGS

42 rue Maurice Clavel

Les Serkedes

30 Plan du Port

Eurl Valero

4 rue de l'Esplanade
View On Map
SARL Tailey

20 avenue Montpellier

Tetard Claude Balaruc les Bains

1 route de Sete
View On Map
Le Privilege

7 rue Montgolfier

L'Arome jean-jack Monti

22 avenue du Port

L'Hippocampe

avenue Louis Pasteur

La Rocade

Balaruc le Vieux

Restaurant du Parc

14 avenue Louis Pasteur

Restaurant le Sampan

22 avenue du Port
View On Map
Le Sampan

chemin de Colombet
View On Map
McDonald's

chemin des charbonnières, C.Cial Carrefour

Vidéba

3 avenue des Bains

McDonald's

176 avenue Gilbert Martelli
View On Map
Aux Délices du Languedoc Roussillon

1 Passage des bains
View On Map
Sancta Maria 1187

2 rue du Pioch

La Guinguette de Fady

25 avenue de la Cadole

Restaurant la Vague Sous le Vent

8 avenue de la Gare

Le Grand Large

avenue Pasteur Prolongee

Les Jardins de la Mer

avenue Louis Tudesq
View On Map
La Côte Bleue

avenue Louis Tudesq BOUZIGUES

Le Saint Clair

2 Bis, Plan du Port

Le Grand Bleu

13 avenue Louis Tudesq

Chez Julie

8 avenue Louis Tudesq

Le Point de Thau

55 avenue du Port

Le Petit Bouzigues

45 avenue Louis Tudesq
View On Map
Restaurant le Tire Bouchon

27 avenue du Port

La Perle Marine

23 avenue Louis Tudesq
View On Map
A l' Ancienne

4 rue de l'Esplanade

La Garriguette

47 avenue du Port

Capucine's Grill

300 avenue de la Barrière

Pizza Mania

centre commercial Balaruc Loisirs

Benezech Coquillages

13 avenue Louis Tudesq
View On Map
La Palourdière

chemin de la Cantonnière

A la Voile Blanche

1 avenue Louis Tudesq

Chez Francine

11 avenue Louis Tudesq

29 Au Bord de l'Etang

29 avenue Louis Tudesq

Le Récantou

chemin de la Palourdière

Chez la Tchepe

14 avenue Louis Tudescq
View On Map
Ecomarché

44 avenue de Montpellier

Carbur

route départementale 613

Station Avia

route Départementale 613

Sarl Line

route nationale 113

Dyneff Station Thau Carbur Distributeur

Impasse de la Trémie
View On Map
E.c.g.e France

1295 avenue Hespérides

Parking Mont Saint-Clair

rue du mont Saint-Clair
View On Map
Le Patio

27 rue de la République
View On Map
Office de Tourisme de Balaruc les Bains

rue romaine
View On Map
Show More