Tradition
Tours near Tradition
Tours for Tradition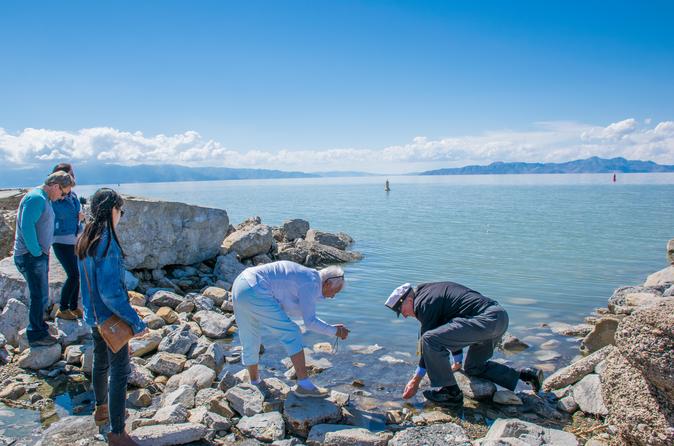 Book Now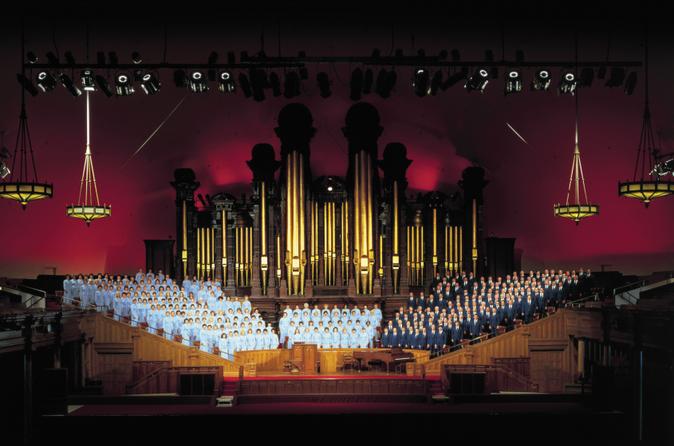 Book Now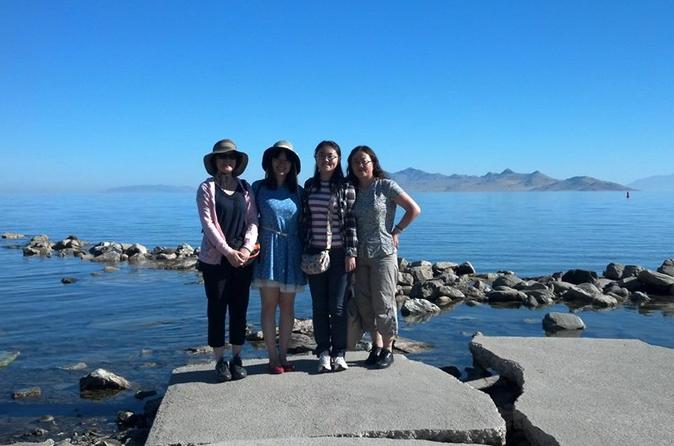 Book Now
Show More
Book Now
Book Now
Book Now
Show More
About Tradition, Salt Lake City
A tradition is a belief or behavior passed down within a group or society with symbolic meaning or special significance with origins in the past. Common examples include holidays or impractical but socially meaningful clothes (like lawyers' wigs or military officers' spurs), but the idea has also been applied to social norms such as greetings. Traditions can persist and evolve for thousands of years—the word "tradition" itself derives from the Latin tradere literally meaning to transmit, to hand over, to give for safekeeping. While it is commonly assumed that traditions have ancient history, many traditions have been invented on purpose, whether that be political or cultural, over short periods of time. Various academic disciplines also use the word in a variety of ways. One way tradition is used more simply, often in academic work but elsewhere also, is to indicate the quality of a piece of information being discussed. The phrase "according to tradition," or "by tradition," usually means that whatever information follows is known only by oral tradition, but is not supported, (and perhaps may be refuted) by physical documentation, by a physical artifact, or other quality evidence. For example, "According to tradition, Homer was born on Chios, but many other locales have historically claimed him as theirs." This tradition may never be proven or disproven. In another example, "King Arthur, by tradition a true British king, has inspired many well loved stories." Of course whether they are documented fact or not does not decrease their value as cultural history and literature. Aside from this use in describing the quality of information, various scholarly fields define the term differently, as is needed. For example, anthropology and biology have each defined tradition it more precisely than in conventional, as described below, in order to facilitate scholarly discourse. The concept of tradition, as the notion of holding on to a previous time, is also found in political and philosophical discourse. For example, it is the basis of the political concept of traditionalism, and also strands of many world religions including traditional Catholicism. In artistic contexts, tradition is used to decide the correct display of an art form. For example, in the performance of traditional genres (such as traditional dance), adherence to guidelines dictating how an art form should be composed are given greater importance than the performer's own preferences. A number of factors can exacerbate the loss of tradition, including industrialization, globalization, and the assimilation or marginalization of specific cultural groups. In response to this, tradition-preservation attempts have now been started in many countries around the world, focusing on aspects such as traditional languages. Tradition is usually contrasted with the goal of modernity and should be differentiated from customs, conventions, laws, norms, routines, rules and similar concepts.
Wikipedia
Overview of Tradition
This article refers Tradition in Salt Lake City, United States. Tradition is often skipped on the visit, owing to the plethora of other prime attractions of Salt Lake City.
Tradition is not a popular tourist spot and visitors exploring prime attractions like Temple Square, Mormon Tabernacle Choir, Family History Library, Salt Lake Temple and Natural History Museum Of Utah. For more popular attractions visit things to do in Salt Lake City.
For other interesting insights of the city, you can explore Salt Lake City tours.
More about Salt Lake City
Want to plan a DIY trip? Use Salt Lake City trip planner for the same.
You can enjoy a comfortable stay in the city by booking the best hotels in Salt Lake City like Residence Inn By Marriott Salt Lake City Downtown, Hampton Inn Salt Lake City Downtown and Hyatt House Salt Lake City Downtown.
Explore the best Salt Lake City vacation packages that will take to you important landmarks of the city! For getting in, check out how to reach Salt Lake City.
Address: 501 East 900 South, Salt Lake City, UT 84105, USA
Timings: 11:00 am - 03:00 pm Details
Added 13 times in trip plans
Try TripHobo Trip Planner
Book Tradition Tickets And Tours
Share your experience - Rate Tradition, Salt Lake City
Comfort food & cocktails is right! Tradition is delicious! Since day one when they opened I have had plenty of their lunch, brunch, dinner, dessert, and cocktails! I have enjoyed the whole menu thus far and I would recommend everything but I will just point out my favorites that are a MUST to try! Fried green tomatoes, funeral potatoes, chicken & dumplings, corned beef hash, fried chicken, short ribs, peach pie + the house vanilla ice cream, and they have a variety of selections from beers, to wine, and unique cocktails! Tradition has an awesome vibe from the designs to an open kitchen. I love the style they have going on! It can be casual or fine dining! The service is great! The prices are fair especially for the location and it is minutes from downtown Salt Lake City. I've met the owners and I love that they are around! And they also mentioned a fall menu coming out soon that I look forwards too!

Read more

Fresh and excellent and delicious! The chicken and dumplings was excellent with the flavor and tender chicken pieces in broth. Also love the fried green tomatoes. Great cozy restaurant where I can see all the kitchen action. It's awesome!

We had a ladies' night out dinner on the patio at Tradition and were very happy with the experience. The menu is rooted in delicious southern-inspired comfort food with some nice modern twists. We adored the cauliflower and grits in particular. The wine and cocktail menu were spot-on, and the service was friendly. (The lovely Ceza took amazing care of us.) We were also really delighted to be looking out over Liberty Park as we ate. This is definitely a place we'll go back to.

Read more

I went to Tradition with a group of friends on a Tuesday night. The atmosphere was nice (quiet and aesthetically pleasing), the service was very good, and the food was delicious - particularly the fried green tomatoes. The presentation of the food was stunning. Even better than the food, however, were the cocktails. The special, a buttery and boozy dessert drink topped with lavender cream, was fantastic. My friend's green tea cocktail was a work of art featuring a flower on a floating piece of cinnamon bark. I will be going back!

Read more

The food was great. Hostess was very attentive and polite. My only complaint would be that it's a little pricey for the amount of food you get but I guess that's the price you pay for everything being made from scratch. I had the steak sandwich and the funeral potatoes and they were both good but the bacon jam on the potatoes was delicious! I was too full to eat pie but I definitely plan in going back to try it.
Read all reviews