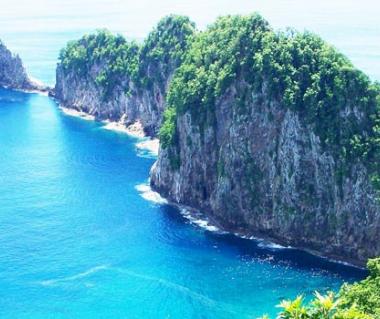 Samoa Trip Planner
Plan your customized trip plan for Samoa. Choose from Top Toursim cities and tourist attarctions of Samoa using trip planner.
Samoa Overview
Are you looking for a serene, yet spirited destination to visit on your upcoming vacation? Well, Samoa would be the perfect place to visit then. The heart of the Polynesia, Samoa will leave you speechless with its breathtaking natural view! Amazing and mighty waterfalls, white colored sandy beaches, teeming jungles of Samoa will leave you awestruck!
Guidelines for Samoa Visa
For the nationals of Australia, Canada, Britain and other EU along with the USA, no Samoa visa permission is required. The travelers and tourists of the above-mentioned nations can stay in Samoa up to 60 days from the day of their arrival. However, while entering Samoa, these nationals need to provide the copy of their return tickets along with the proof that they can afford to stay here. Nationals, who don't belong to the above-mentioned list, are being advised to contact the nearest embassy for detailed visa requirements before heading out to Samoa.
Ideal Time to Visit Samoa
Due to the favorable geographical location, Samoa has extremely pleasing tropical weather throughout the year. So, if you are wondering about the best time to visit Samoa, any time of the year is fine. However, heavy rainfall occurs from the month of December to April. Except for this time period, you can make your trip plan at any time. It is advisable to carry some warm clothes for the evenings as the weather gets cooler.
Places to Hop-In In Samoa and Things to Do
Whether you are traveling alone or with your family or with the group of your buddies, Samoa has to offer so many things that can make your trip memorable and momentous at the same time. Here is the list of the best places to visit in Samoa.
Admire the mesmerizing beauty of great Aleipata region. The picturesque view of the waterfalls, panoramic landscapes, sandy beaches of this region will definitely leave you awestruck.
Visit Tia Seu ancient mound, the largest structure in Polynesia. Apart from all these, you can add activities like diving and snorkeling at the Palolo Deep Marine Reserve in the list of things to do in Samoa.
Available Transportation Modes
If you are wondering how to reach Samoa then this information might become helpful to you. Internal flight services are available between the scattered islands. Love to drive? Well, you can hire car services here. Apart from all these, bus and taxi services are available to explore and to get around Samoa.
Available Food & Lodging Options
Wondering where to stay in Samosa? Well, you can find several hotels having good standards within your affordable range. Some hotels even provide meals. You can find affordable hotels even in the rural areas of Samoa.
Foodie travelers can enjoy the palatable fresh seafood dishes here in Samoa. Dishes made of octopus and tuna fish are extremely popular here. Other than this, you can try special dishes like Oka, Palusami, Roast suckling pig etc.
With the help of this succinct Samoa travel guide, make your trip to Samoa into a lifetime experience and enjoy the vacation to the fullest!
Searching for something specific?