Best Time To Visit San Antonio
Explore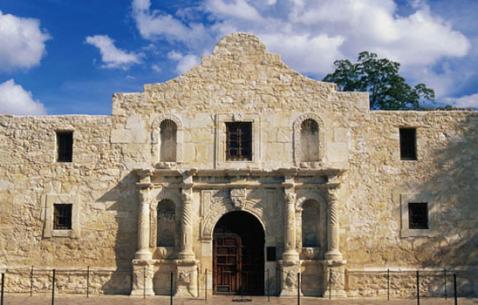 Accommodations with

See All
Best Time To Go To San Antonio
May to mid-August- The summer months are the ideal time for a vacation in this beautiful city, with plenty of outdoor activities and fairs, fiestas and outdoor parties.
San Antonio is a place you can visit all around the year, with the Holiday season in December being a time to remember with the lit up River Walk and beautifully decorated city streets.
Explore the best travel planner for your visit to San Antonio and create a flawless plan in few simple steps!
Best time to go to San Antonio Attractions

: Everyday 6:00 PM - 11:00 PM
: Everyday 6:00 PM - 11:00 PM
: Everyday 6:00 PM - 11:00 PM
: Everyday 6:00 PM - 11:00 PM
: Everyday 6:00 PM - 11:00 PM
: Everyday 6:00 PM - 11:00 PM
: Everyday 6:00 PM - 11:00 PM
: Everyday 6:00 PM - 11:00 PM
: Everyday 6:00 PM - 11:00 PM
: Everyday 6:00 PM - 11:00 PM
: Everyday 6:00 PM - 11:00 PM
: Everyday 6:00 PM - 11:00 PM

: Everyday 2:00 PM - 5:30 PM
: Everyday 2:00 PM - 5:30 PM
: Everyday 2:00 PM - 5:30 PM
: Everyday 2:00 PM - 5:30 PM
: Everyday 2:00 PM - 5:30 PM
: Everyday 2:00 PM - 5:30 PM
: Everyday 2:00 PM - 5:30 PM
: Everyday 2:00 PM - 5:30 PM
: Everyday 2:00 PM - 5:30 PM
: Everyday 2:00 PM - 5:30 PM
: Everyday 2:00 PM - 5:30 PM
: Everyday 2:00 PM - 5:30 PM

: Saturday 10:00 AM - 8:00 PM; Monday, Tuesday, Wednesday, Thursday, Friday, Sunday 10:00 AM - 6:00 PM
: Saturday 10:00 AM - 8:00 PM; Monday, Tuesday, Wednesday, Thursday, Friday, Sunday 10:00 AM - 6:00 PM
: Saturday 10:00 AM - 8:00 PM; Monday, Tuesday, Wednesday, Thursday, Friday, Sunday 10:00 AM - 6:00 PM
: Saturday 10:00 AM - 8:00 PM; Monday, Tuesday, Wednesday, Thursday, Friday, Sunday 10:00 AM - 6:00 PM
: Saturday 10:00 AM - 8:00 PM; Monday, Tuesday, Wednesday, Thursday, Friday, Sunday 10:00 AM - 6:00 PM
: Saturday 10:00 AM - 8:00 PM; Monday, Tuesday, Wednesday, Thursday, Friday, Sunday 10:00 AM - 6:00 PM
: Saturday 10:00 AM - 8:00 PM; Monday, Tuesday, Wednesday, Thursday, Friday, Sunday 10:00 AM - 6:00 PM
: Saturday 10:00 AM - 8:00 PM; Monday, Tuesday, Wednesday, Thursday, Friday, Sunday 10:00 AM - 6:00 PM
: Saturday 10:00 AM - 8:00 PM; Monday, Tuesday, Wednesday, Thursday, Friday, Sunday 10:00 AM - 6:00 PM
: Saturday 10:00 AM - 8:00 PM; Monday, Tuesday, Wednesday, Thursday, Friday, Sunday 10:00 AM - 6:00 PM
: Saturday 10:00 AM - 8:00 PM; Monday, Tuesday, Wednesday, Thursday, Friday, Sunday 10:00 AM - 6:00 PM
: Saturday 10:00 AM - 8:00 PM; Monday, Tuesday, Wednesday, Thursday, Friday, Sunday 10:00 AM - 6:00 PM

: Everyday 9:00 AM - 4:00 PM
: Everyday 9:00 AM - 4:00 PM
: Everyday 9:00 AM - 4:00 PM
: Everyday 9:00 AM - 4:00 PM
: Everyday 9:00 AM - 4:00 PM
: Everyday 9:00 AM - 4:00 PM
: Everyday 9:00 AM - 4:00 PM
: Everyday 9:00 AM - 4:00 PM
: Everyday 9:00 AM - 4:00 PM
: Everyday 9:00 AM - 4:00 PM
: Everyday 9:00 AM - 4:00 PM
: Everyday 9:00 AM - 4:00 PM

: Everyday 10:00 AM - 7:00 PM
: Everyday 10:00 AM - 7:00 PM
: Everyday 10:00 AM - 7:00 PM
: Everyday 10:00 AM - 7:00 PM
: Everyday 10:00 AM - 7:00 PM
: Everyday 10:00 AM - 7:00 PM
: Everyday 10:00 AM - 7:00 PM
: Everyday 10:00 AM - 7:00 PM
: Everyday 10:00 AM - 7:00 PM
: Everyday 10:00 AM - 7:00 PM
: Everyday 10:00 AM - 7:00 PM
: Everyday 10:00 AM - 7:00 PM

: Everyday 9:00 AM - 5:00 PM
: Everyday 9:00 AM - 5:00 PM
: Everyday 9:00 AM - 5:00 PM
: Everyday 9:00 AM - 5:00 PM
: Everyday 9:00 AM - 5:00 PM
: Everyday 9:00 AM - 5:00 PM
: Everyday 9:00 AM - 5:00 PM
: Everyday 9:00 AM - 5:00 PM
: Everyday 9:00 AM - 5:00 PM
: Everyday 9:00 AM - 5:00 PM
: Everyday 9:00 AM - 5:00 PM
: Everyday 9:00 AM - 5:00 PM

: Everyday 7:00 AM - 11:00 AM
: Everyday 7:00 AM - 11:00 AM
: Everyday 7:00 AM - 11:00 AM
: Everyday 7:00 AM - 11:00 AM
: Everyday 7:00 AM - 11:00 AM
: Everyday 7:00 AM - 11:00 AM
: Everyday 7:00 AM - 11:00 AM
: Everyday 7:00 AM - 11:00 AM
: Everyday 7:00 AM - 11:00 AM
: Everyday 7:00 AM - 11:00 AM
: Everyday 7:00 AM - 11:00 AM
: Everyday 7:00 AM - 11:00 AM

: Monday to Friday 10:00 AM - 5:00 PM
: Monday to Friday 10:00 AM - 5:00 PM
: Monday to Friday 10:00 AM - 5:00 PM
: Monday to Friday 10:00 AM - 5:00 PM
: Monday to Friday 10:00 AM - 5:00 PM
: Monday to Friday 10:00 AM - 5:00 PM
: Monday to Friday 10:00 AM - 5:00 PM
: Monday to Friday 10:00 AM - 5:00 PM
: Monday to Friday 10:00 AM - 5:00 PM
: Monday to Friday 10:00 AM - 5:00 PM
: Monday to Friday 10:00 AM - 5:00 PM
: Monday to Friday 10:00 AM - 5:00 PM

: Everyday 9:00 AM - 5:00 PM
: Everyday 9:00 AM - 5:00 PM
: Everyday 9:00 AM - 5:00 PM
: Everyday 9:00 AM - 5:00 PM
: Everyday 9:00 AM - 5:00 PM
: Everyday 9:00 AM - 5:00 PM
: Everyday 9:00 AM - 5:00 PM
: Everyday 9:00 AM - 5:00 PM
: Everyday 9:00 AM - 5:00 PM
: Everyday 9:00 AM - 5:00 PM
: Everyday 9:00 AM - 5:00 PM
: Everyday 9:00 AM - 5:00 PM

: Everyday 9:00 AM - 1:00 PM
: Everyday 9:00 AM - 1:00 PM
: Everyday 9:00 AM - 1:00 PM
: Everyday 9:00 AM - 1:00 PM
: Everyday 9:00 AM - 1:00 PM
: Everyday 9:00 AM - 1:00 PM
: Everyday 9:00 AM - 1:00 PM
: Everyday 9:00 AM - 1:00 PM
: Everyday 9:00 AM - 1:00 PM
: Everyday 9:00 AM - 1:00 PM
: Everyday 9:00 AM - 1:00 PM
: Everyday 9:00 AM - 1:00 PM

: Everyday 5:00 PM - 9:00 PM
: Everyday 5:00 PM - 9:00 PM
: Everyday 5:00 PM - 9:00 PM
: Everyday 5:00 PM - 9:00 PM
: Everyday 5:00 PM - 9:00 PM
: Everyday 5:00 PM - 9:00 PM
: Everyday 5:00 PM - 9:00 PM
: Everyday 5:00 PM - 9:00 PM
: Everyday 5:00 PM - 9:00 PM
: Everyday 5:00 PM - 9:00 PM
: Everyday 5:00 PM - 9:00 PM
: Everyday 5:00 PM - 9:00 PM

: Everyday 9:00 AM - 9:00 PM
: Everyday 9:00 AM - 9:00 PM
: Everyday 9:00 AM - 9:00 PM
: Everyday 9:00 AM - 9:00 PM
: Everyday 9:00 AM - 9:00 PM
: Everyday 9:00 AM - 9:00 PM
: Everyday 9:00 AM - 9:00 PM
: Everyday 9:00 AM - 9:00 PM
: Everyday 9:00 AM - 9:00 PM
: Everyday 9:00 AM - 9:00 PM
: Everyday 9:00 AM - 9:00 PM
: Everyday 9:00 AM - 9:00 PM

: Everyday 11:00 AM - 3:00 PM
: Everyday 11:00 AM - 3:00 PM
: Everyday 11:00 AM - 3:00 PM
: Everyday 11:00 AM - 3:00 PM
: Everyday 11:00 AM - 3:00 PM
: Everyday 11:00 AM - 3:00 PM
: Everyday 11:00 AM - 3:00 PM
: Everyday 11:00 AM - 3:00 PM
: Everyday 11:00 AM - 3:00 PM
: Everyday 11:00 AM - 3:00 PM
: Everyday 11:00 AM - 3:00 PM
: Everyday 11:00 AM - 3:00 PM

: Everyday 11:00 AM - 3:00 PM
: Everyday 11:00 AM - 3:00 PM
: Everyday 11:00 AM - 3:00 PM
: Everyday 11:00 AM - 3:00 PM
: Everyday 11:00 AM - 3:00 PM
: Everyday 11:00 AM - 3:00 PM
: Everyday 11:00 AM - 3:00 PM
: Everyday 11:00 AM - 3:00 PM
: Everyday 11:00 AM - 3:00 PM
: Everyday 11:00 AM - 3:00 PM
: Everyday 11:00 AM - 3:00 PM
: Everyday 11:00 AM - 3:00 PM

: Thursday 10:00 AM - 9:00 PM; Saturday 10:00 AM - 5:00 PM
: Thursday 10:00 AM - 9:00 PM; Saturday 10:00 AM - 5:00 PM
: Thursday 10:00 AM - 9:00 PM; Saturday 10:00 AM - 5:00 PM
: Thursday 10:00 AM - 9:00 PM; Saturday 10:00 AM - 5:00 PM
: Thursday 10:00 AM - 9:00 PM; Saturday 10:00 AM - 5:00 PM
: Thursday 10:00 AM - 9:00 PM; Saturday 10:00 AM - 5:00 PM
: Thursday 10:00 AM - 9:00 PM; Saturday 10:00 AM - 5:00 PM
: Thursday 10:00 AM - 9:00 PM; Saturday 10:00 AM - 5:00 PM
: Thursday 10:00 AM - 9:00 PM; Saturday 10:00 AM - 5:00 PM
: Thursday 10:00 AM - 9:00 PM; Saturday 10:00 AM - 5:00 PM
: Thursday 10:00 AM - 9:00 PM; Saturday 10:00 AM - 5:00 PM
: Thursday 10:00 AM - 9:00 PM; Saturday 10:00 AM - 5:00 PM

: Everyday 24 Hrs
: Everyday 24 Hrs
: Everyday 24 Hrs
: Everyday 24 Hrs
: Everyday 24 Hrs
: Everyday 24 Hrs
: Everyday 24 Hrs
: Everyday 24 Hrs
: Everyday 24 Hrs
: Everyday 24 Hrs
: Everyday 24 Hrs
: Everyday 24 Hrs

: Everyday 24 Hrs
: Everyday 24 Hrs
: Everyday 24 Hrs
: Everyday 24 Hrs
: Everyday 24 Hrs
: Everyday 24 Hrs
: Everyday 24 Hrs
: Everyday 24 Hrs
: Everyday 24 Hrs
: Everyday 24 Hrs
: Everyday 24 Hrs
: Everyday 24 Hrs

: Everyday 24 Hrs
: Everyday 24 Hrs
: Everyday 24 Hrs
: Everyday 24 Hrs
: Everyday 24 Hrs
: Everyday 24 Hrs
: Everyday 24 Hrs
: Everyday 24 Hrs
: Everyday 24 Hrs
: Everyday 24 Hrs
: Everyday 24 Hrs
: Everyday 24 Hrs

: Everyday 24 Hrs
: Everyday 24 Hrs
: Everyday 24 Hrs
: Everyday 24 Hrs
: Everyday 24 Hrs
: Everyday 24 Hrs
: Everyday 24 Hrs
: Everyday 24 Hrs
: Everyday 24 Hrs
: Everyday 24 Hrs
: Everyday 24 Hrs
: Everyday 24 Hrs

: Everyday 24 Hrs
: Everyday 24 Hrs
: Everyday 24 Hrs
: Everyday 24 Hrs
: Everyday 24 Hrs
: Everyday 24 Hrs
: Everyday 24 Hrs
: Everyday 24 Hrs
: Everyday 24 Hrs
: Everyday 24 Hrs
: Everyday 24 Hrs
: Everyday 24 Hrs

: Everyday 24 Hrs
: Everyday 24 Hrs
: Everyday 24 Hrs
: Everyday 24 Hrs
: Everyday 24 Hrs
: Everyday 24 Hrs
: Everyday 24 Hrs
: Everyday 24 Hrs
: Everyday 24 Hrs
: Everyday 24 Hrs
: Everyday 24 Hrs
: Everyday 24 Hrs

: Everyday 24 Hrs
: Everyday 24 Hrs
: Everyday 24 Hrs
: Everyday 24 Hrs
: Everyday 24 Hrs
: Everyday 24 Hrs
: Everyday 24 Hrs
: Everyday 24 Hrs
: Everyday 24 Hrs
: Everyday 24 Hrs
: Everyday 24 Hrs
: Everyday 24 Hrs

: Everyday 24 Hrs
: Everyday 24 Hrs
: Everyday 24 Hrs
: Everyday 24 Hrs
: Everyday 24 Hrs
: Everyday 24 Hrs
: Everyday 24 Hrs
: Everyday 24 Hrs
: Everyday 24 Hrs
: Everyday 24 Hrs
: Everyday 24 Hrs
: Everyday 24 Hrs

: Everyday 24 Hrs
: Everyday 24 Hrs
: Everyday 24 Hrs
: Everyday 24 Hrs
: Everyday 24 Hrs
: Everyday 24 Hrs
: Everyday 24 Hrs
: Everyday 24 Hrs
: Everyday 24 Hrs
: Everyday 24 Hrs
: Everyday 24 Hrs
: Everyday 24 Hrs

: Everyday 24 Hrs
: Everyday 24 Hrs
: Everyday 24 Hrs
: Everyday 24 Hrs
: Everyday 24 Hrs
: Everyday 24 Hrs
: Everyday 24 Hrs
: Everyday 24 Hrs
: Everyday 24 Hrs
: Everyday 24 Hrs
: Everyday 24 Hrs
: Everyday 24 Hrs

: Everyday 24 Hrs
: Everyday 24 Hrs
: Everyday 24 Hrs
: Everyday 24 Hrs
: Everyday 24 Hrs
: Everyday 24 Hrs
: Everyday 24 Hrs
: Everyday 24 Hrs
: Everyday 24 Hrs
: Everyday 24 Hrs
: Everyday 24 Hrs
: Everyday 24 Hrs

: Everyday 24 Hrs
: Everyday 24 Hrs
: Everyday 24 Hrs
: Everyday 24 Hrs
: Everyday 24 Hrs
: Everyday 24 Hrs
: Everyday 24 Hrs
: Everyday 24 Hrs
: Everyday 24 Hrs
: Everyday 24 Hrs
: Everyday 24 Hrs
: Everyday 24 Hrs

: Everyday 24 Hrs
: Everyday 24 Hrs
: Everyday 24 Hrs
: Everyday 24 Hrs
: Everyday 24 Hrs
: Everyday 24 Hrs
: Everyday 24 Hrs
: Everyday 24 Hrs
: Everyday 24 Hrs
: Everyday 24 Hrs
: Everyday 24 Hrs
: Everyday 24 Hrs

: Everyday 5:00 AM - 11:00 PM
: Everyday 5:00 AM - 11:00 PM
: Everyday 5:00 AM - 11:00 PM
: Everyday 5:00 AM - 11:00 PM
: Everyday 5:00 AM - 11:00 PM
: Everyday 5:00 AM - 11:00 PM
: Everyday 5:00 AM - 11:00 PM
: Everyday 5:00 AM - 11:00 PM
: Everyday 5:00 AM - 11:00 PM
: Everyday 5:00 AM - 11:00 PM
: Everyday 5:00 AM - 11:00 PM
: Everyday 5:00 AM - 11:00 PM