Best Time To Visit San Diego
Explore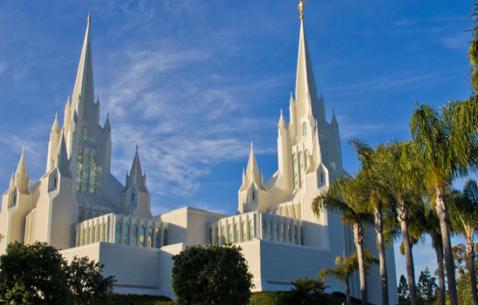 Best Time To Go To San Diego
San Diego, California, is known for its near-perfect weather. The city experiences sunlight majority of the year with moderate seasonal fluctuations. San Diego experiences most of the rains in winters during the winters. The summers are pleasant like most of the coastal areas. The summer is the peak season with bustling crowds. The city is most expensive as well during the summer months.
Summers (June-August) – The pleasantly warm weather, clear skies, low precipitation levels and a plethora of festivals make the summer months a great time to visit San Diego. The day time temperatures remain between a comfortable 22 to 25 degrees Celsius with little to no rainfall. This offers a perfect opportunity to indulge in sightseeing, activities and adventures. The city is bustling with summer crowds and the rates are inflated during the peak summer months.
Fall (September-November) – by the time fall arrives, most of the summer crowds have left and the city is relatively less busty. The temperatures remain pleasant throughout with the day time temperatures ranging between 24 to 25 degrees Celsius. There might be a few showers as these months experience low precipitation levels of 6mm to 10mm. The town is in preparation for the off season and hence the prices start to reduce. This is the best time to bag great deals and discounts.
Winters (December-February) – The winter months are the coolest and the wettest. The temperatures fall to about 19 degrees Celsius and the winter months receive significant rainfall with precipitation levels between 36 to 46mm. The frequent showers make it difficult to explore the outdoors and the winter months see a sudden fall in the number of tourists. The prices are at an all-time low because of the off season and this is a great time to grab discounts and deals. However, if someone is looking for a peaceful and relaxed destination, winter season is a good time. Rain showers turn the landscape lush and vibrantly green. This is also whale migration season, so you'll spot plenty of activity happening in and around the bay.
Spring (March-May) – The spring season is also a great time to visit San Diego. The weather is pleasant with the day time temperatures being around a comfortable 19 to 20 degrees Celsius. The summer crowds start coming in and the prices start to increase slowly. If you plan to visit during late spring and early summers, make sure you book your hotel in advance.
The best time to visit San Diego is during the summer months. The temperature is pleasant with little to no rainfall, making it a perfect time to indulge in sights, attractions and activities. However, if you wish to avoid the large summer crowds and inflated peak season rates, consider visiting during spring or summer.
Best time to go to San Diego Attractions

: Everyday - 2:00 PM
: Everyday - 2:00 PM
: Everyday - 2:00 PM
: Everyday - 2:00 PM
: Everyday - 2:00 PM
: Everyday - 2:00 PM
: Everyday - 2:00 PM
: Everyday - 2:00 PM
: Everyday - 2:00 PM
: Everyday - 2:00 PM
: Everyday - 2:00 PM
: Everyday - 2:00 PM

: Everyday 10:00 AM - 3:00 PM
: Everyday 10:00 AM - 3:00 PM
: Everyday 10:00 AM - 3:00 PM
: Everyday 10:00 AM - 3:00 PM
: Everyday 10:00 AM - 3:00 PM
: Everyday 10:00 AM - 3:00 PM
: Everyday 10:00 AM - 3:00 PM
: Everyday 10:00 AM - 3:00 PM
: Everyday 10:00 AM - 3:00 PM
: Everyday 10:00 AM - 3:00 PM
: Everyday 10:00 AM - 3:00 PM
: Everyday 10:00 AM - 3:00 PM

: Everyday 10:00 AM - 4:00 PM
: Everyday 10:00 AM - 4:00 PM
: Everyday 10:00 AM - 4:00 PM
: Everyday 10:00 AM - 4:00 PM
: Everyday 10:00 AM - 4:00 PM
: Everyday 10:00 AM - 4:00 PM
: Everyday 10:00 AM - 4:00 PM
: Everyday 10:00 AM - 4:00 PM
: Everyday 10:00 AM - 4:00 PM
: Everyday 10:00 AM - 4:00 PM
: Everyday 10:00 AM - 4:00 PM
: Everyday 10:00 AM - 4:00 PM

: Everyday 10:00 AM - 5:00 PM
: Everyday 10:00 AM - 5:00 PM
: Everyday 10:00 AM - 5:00 PM
: Everyday 10:00 AM - 5:00 PM
: Everyday 10:00 AM - 5:00 PM
: Everyday 10:00 AM - 5:00 PM
: Everyday 10:00 AM - 5:00 PM
: Everyday 10:00 AM - 5:00 PM
: Everyday 10:00 AM - 5:00 PM
: Everyday 10:00 AM - 5:00 PM
: Everyday 10:00 AM - 5:00 PM
: Everyday 10:00 AM - 5:00 PM

: Everyday 10:00 AM - 3:00 PM
: Everyday 10:00 AM - 3:00 PM
: Everyday 10:00 AM - 3:00 PM
: Everyday 10:00 AM - 3:00 PM
: Everyday 10:00 AM - 3:00 PM
: Everyday 10:00 AM - 3:00 PM
: Everyday 10:00 AM - 3:00 PM
: Everyday 10:00 AM - 3:00 PM
: Everyday 10:00 AM - 3:00 PM
: Everyday 10:00 AM - 3:00 PM
: Everyday 10:00 AM - 3:00 PM
: Everyday 10:00 AM - 3:00 PM

: Everyday 24 Hrs
: Everyday 24 Hrs
: Everyday 24 Hrs
: Everyday 24 Hrs
: Everyday 24 Hrs
: Everyday 24 Hrs
: Everyday 24 Hrs
: Everyday 24 Hrs
: Everyday 24 Hrs
: Everyday 24 Hrs
: Everyday 24 Hrs
: Everyday 24 Hrs

: Everyday 9:00 AM - 4:00 PM
: Everyday 9:00 AM - 4:00 PM
: Everyday 9:00 AM - 4:00 PM
: Everyday 9:00 AM - 4:00 PM
: Everyday 9:00 AM - 4:00 PM
: Everyday 9:00 AM - 4:00 PM
: Everyday 9:00 AM - 4:00 PM
: Everyday 9:00 AM - 4:00 PM
: Everyday 9:00 AM - 4:00 PM
: Everyday 9:00 AM - 4:00 PM
: Everyday 9:00 AM - 4:00 PM
: Everyday 9:00 AM - 4:00 PM

: Everyday 6:00 AM - 6:00 PM
: Everyday 6:00 AM - 6:00 PM
: Everyday 6:00 AM - 6:00 PM
: Everyday 6:00 AM - 6:00 PM
: Everyday 6:00 AM - 6:00 PM
: Everyday 6:00 AM - 6:00 PM
: Everyday 6:00 AM - 6:00 PM
: Everyday 6:00 AM - 6:00 PM
: Everyday 6:00 AM - 6:00 PM
: Everyday 6:00 AM - 6:00 PM
: Everyday 6:00 AM - 6:00 PM
: Everyday 6:00 AM - 6:00 PM

: Everyday 6:00 AM - 5:00 PM
: Everyday 6:00 AM - 5:00 PM
: Everyday 6:00 AM - 5:00 PM
: Everyday 6:00 AM - 5:00 PM
: Everyday 6:00 AM - 5:00 PM
: Everyday 6:00 AM - 5:00 PM
: Everyday 6:00 AM - 5:00 PM
: Everyday 6:00 AM - 5:00 PM
: Everyday 6:00 AM - 5:00 PM
: Everyday 6:00 AM - 5:00 PM
: Everyday 6:00 AM - 5:00 PM
: Everyday 6:00 AM - 5:00 PM

: Everyday 9:00 AM - 4:00 PM
: Everyday 9:00 AM - 4:00 PM
: Everyday 9:00 AM - 4:00 PM
: Everyday 9:00 AM - 4:00 PM
: Everyday 9:00 AM - 4:00 PM
: Everyday 9:00 AM - 4:00 PM
: Everyday 9:00 AM - 4:00 PM
: Everyday 9:00 AM - 4:00 PM
: Everyday 9:00 AM - 4:00 PM
: Everyday 9:00 AM - 4:00 PM
: Everyday 9:00 AM - 4:00 PM
: Everyday 9:00 AM - 4:00 PM

: Everyday 11:00 AM - 2:00 PM
: Everyday 11:00 AM - 2:00 PM
: Everyday 11:00 AM - 2:00 PM
: Everyday 11:00 AM - 2:00 PM
: Everyday 11:00 AM - 2:00 PM
: Everyday 11:00 AM - 2:00 PM
: Everyday 11:00 AM - 2:00 PM
: Everyday 11:00 AM - 2:00 PM
: Everyday 11:00 AM - 2:00 PM
: Everyday 11:00 AM - 2:00 PM
: Everyday 11:00 AM - 2:00 PM
: Everyday 11:00 AM - 2:00 PM

: Everyday 10:00 AM - 5:00 PM
: Everyday 10:00 AM - 5:00 PM
: Everyday 10:00 AM - 5:00 PM
: Everyday 10:00 AM - 5:00 PM
: Everyday 10:00 AM - 5:00 PM
: Everyday 10:00 AM - 5:00 PM
: Everyday 10:00 AM - 5:00 PM
: Everyday 10:00 AM - 5:00 PM
: Everyday 10:00 AM - 5:00 PM
: Everyday 10:00 AM - 5:00 PM
: Everyday 10:00 AM - 5:00 PM
: Everyday 10:00 AM - 5:00 PM

: Everyday 9:00 AM - 2:00 PM
: Everyday 9:00 AM - 2:00 PM
: Everyday 9:00 AM - 2:00 PM
: Everyday 9:00 AM - 2:00 PM
: Everyday 9:00 AM - 2:00 PM
: Everyday 9:00 AM - 2:00 PM
: Everyday 9:00 AM - 2:00 PM
: Everyday 9:00 AM - 2:00 PM
: Everyday 9:00 AM - 2:00 PM
: Everyday 9:00 AM - 2:00 PM
: Everyday 9:00 AM - 2:00 PM
: Everyday 9:00 AM - 2:00 PM

: Everyday 9:00 AM - 4:00 PM
: Everyday 9:00 AM - 4:00 PM
: Everyday 9:00 AM - 4:00 PM
: Everyday 9:00 AM - 4:00 PM
: Everyday 9:00 AM - 4:00 PM
: Everyday 9:00 AM - 4:00 PM
: Everyday 9:00 AM - 4:00 PM
: Everyday 9:00 AM - 4:00 PM
: Everyday 9:00 AM - 4:00 PM
: Everyday 9:00 AM - 4:00 PM
: Everyday 9:00 AM - 4:00 PM
: Everyday 9:00 AM - 4:00 PM

: Everyday 9:00 AM - 8:00 PM
: Everyday 9:00 AM - 8:00 PM
: Everyday 9:00 AM - 8:00 PM
: Everyday 9:00 AM - 8:00 PM
: Everyday 9:00 AM - 8:00 PM
: Everyday 9:00 AM - 8:00 PM
: Everyday 9:00 AM - 8:00 PM
: Everyday 9:00 AM - 8:00 PM
: Everyday 9:00 AM - 8:00 PM
: Everyday 9:00 AM - 8:00 PM
: Everyday 9:00 AM - 8:00 PM
: Everyday 9:00 AM - 8:00 PM

: Monday, Tuesday, Wednesday, Friday, Saturday, Sunday 10:00 AM - 3:00 PM
: Monday, Tuesday, Wednesday, Friday, Saturday, Sunday 10:00 AM - 3:00 PM
: Monday, Tuesday, Wednesday, Friday, Saturday, Sunday 10:00 AM - 3:00 PM
: Monday, Tuesday, Wednesday, Friday, Saturday, Sunday 10:00 AM - 3:00 PM
: Monday, Tuesday, Wednesday, Friday, Saturday, Sunday 10:00 AM - 3:00 PM
: Monday, Tuesday, Wednesday, Friday, Saturday, Sunday 10:00 AM - 3:00 PM
: Monday, Tuesday, Wednesday, Friday, Saturday, Sunday 10:00 AM - 3:00 PM
: Monday, Tuesday, Wednesday, Friday, Saturday, Sunday 10:00 AM - 3:00 PM
: Monday, Tuesday, Wednesday, Friday, Saturday, Sunday 10:00 AM - 3:00 PM
: Monday, Tuesday, Wednesday, Friday, Saturday, Sunday 10:00 AM - 3:00 PM
: Monday, Tuesday, Wednesday, Friday, Saturday, Sunday 10:00 AM - 3:00 PM
: Monday, Tuesday, Wednesday, Friday, Saturday, Sunday 10:00 AM - 3:00 PM

: Everyday 8:00 AM - 3:00 PM
: Everyday 8:00 AM - 3:00 PM
: Everyday 8:00 AM - 3:00 PM
: Everyday 8:00 AM - 3:00 PM
: Everyday 8:00 AM - 3:00 PM
: Everyday 8:00 AM - 3:00 PM
: Everyday 8:00 AM - 3:00 PM
: Everyday 8:00 AM - 3:00 PM
: Everyday 8:00 AM - 3:00 PM
: Everyday 8:00 AM - 3:00 PM
: Everyday 8:00 AM - 3:00 PM
: Everyday 8:00 AM - 3:00 PM

: Everyday 6:00 AM - 10:00 PM
: Everyday 6:00 AM - 10:00 PM
: Everyday 6:00 AM - 10:00 PM
: Everyday 6:00 AM - 10:00 PM
: Everyday 6:00 AM - 10:00 PM
: Everyday 6:00 AM - 10:00 PM
: Everyday 6:00 AM - 10:00 PM
: Everyday 6:00 AM - 10:00 PM
: Everyday 6:00 AM - 10:00 PM
: Everyday 6:00 AM - 10:00 PM
: Everyday 6:00 AM - 10:00 PM
: Everyday 6:00 AM - 10:00 PM

: Everyday 10:00 AM - 4:00 PM
: Everyday 10:00 AM - 4:00 PM
: Everyday 10:00 AM - 4:00 PM
: Everyday 10:00 AM - 4:00 PM
: Everyday 10:00 AM - 4:00 PM
: Everyday 10:00 AM - 4:00 PM
: Everyday 10:00 AM - 4:00 PM
: Everyday 10:00 AM - 4:00 PM
: Everyday 10:00 AM - 4:00 PM
: Everyday 10:00 AM - 4:00 PM
: Everyday 10:00 AM - 4:00 PM
: Everyday 10:00 AM - 4:00 PM

: Everyday 5:00 AM - 6:00 PM
: Everyday 5:00 AM - 6:00 PM
: Everyday 5:00 AM - 6:00 PM
: Everyday 5:00 AM - 6:00 PM
: Everyday 5:00 AM - 6:00 PM
: Everyday 5:00 AM - 6:00 PM
: Everyday 5:00 AM - 6:00 PM
: Everyday 5:00 AM - 6:00 PM
: Everyday 5:00 AM - 6:00 PM
: Everyday 5:00 AM - 6:00 PM
: Everyday 5:00 AM - 6:00 PM
: Everyday 5:00 AM - 6:00 PM

: Everyday 11:00 AM - 5:30 PM
: Everyday 11:00 AM - 5:30 PM
: Everyday 11:00 AM - 5:30 PM
: Everyday 11:00 AM - 5:30 PM
: Everyday 11:00 AM - 5:30 PM
: Everyday 11:00 AM - 5:30 PM
: Everyday 11:00 AM - 5:30 PM
: Everyday 11:00 AM - 5:30 PM
: Everyday 11:00 AM - 5:30 PM
: Everyday 11:00 AM - 5:30 PM
: Everyday 11:00 AM - 5:30 PM
: Everyday 11:00 AM - 5:30 PM

: Everyday 10:00 AM - 4:00 PM
: Everyday 10:00 AM - 4:00 PM
: Everyday 10:00 AM - 4:00 PM
: Everyday 10:00 AM - 4:00 PM
: Everyday 10:00 AM - 4:00 PM
: Everyday 10:00 AM - 4:00 PM
: Everyday 10:00 AM - 4:00 PM
: Everyday 10:00 AM - 4:00 PM
: Everyday 10:00 AM - 4:00 PM
: Everyday 10:00 AM - 4:00 PM
: Everyday 10:00 AM - 4:00 PM
: Everyday 10:00 AM - 4:00 PM

: Everyday 6:00 AM - 6:00 PM
: Everyday 6:00 AM - 6:00 PM
: Everyday 6:00 AM - 6:00 PM
: Everyday 6:00 AM - 6:00 PM
: Everyday 6:00 AM - 6:00 PM
: Everyday 6:00 AM - 6:00 PM
: Everyday 6:00 AM - 6:00 PM
: Everyday 6:00 AM - 6:00 PM
: Everyday 6:00 AM - 6:00 PM
: Everyday 6:00 AM - 6:00 PM
: Everyday 6:00 AM - 6:00 PM
: Everyday 6:00 AM - 6:00 PM

: Everyday 10:00 AM - 8:00 PM
: Everyday 10:00 AM - 8:00 PM
: Everyday 10:00 AM - 8:00 PM
: Everyday 10:00 AM - 8:00 PM
: Everyday 10:00 AM - 8:00 PM
: Everyday 10:00 AM - 8:00 PM
: Everyday 10:00 AM - 8:00 PM
: Everyday 10:00 AM - 8:00 PM
: Everyday 10:00 AM - 8:00 PM
: Everyday 10:00 AM - 8:00 PM
: Everyday 10:00 AM - 8:00 PM
: Everyday 10:00 AM - 8:00 PM

: Everyday 2:00 PM - 8:00 PM
: Everyday 2:00 PM - 8:00 PM
: Everyday 2:00 PM - 8:00 PM
: Everyday 2:00 PM - 8:00 PM
: Everyday 2:00 PM - 8:00 PM
: Everyday 2:00 PM - 8:00 PM
: Everyday 2:00 PM - 8:00 PM
: Everyday 2:00 PM - 8:00 PM
: Everyday 2:00 PM - 8:00 PM
: Everyday 2:00 PM - 8:00 PM
: Everyday 2:00 PM - 8:00 PM
: Everyday 2:00 PM - 8:00 PM

: Everyday 11:00 AM - 5:00 PM
: Everyday 11:00 AM - 5:00 PM
: Everyday 11:00 AM - 5:00 PM
: Everyday 11:00 AM - 5:00 PM
: Everyday 11:00 AM - 5:00 PM
: Everyday 11:00 AM - 5:00 PM
: Everyday 11:00 AM - 5:00 PM
: Everyday 11:00 AM - 5:00 PM
: Everyday 11:00 AM - 5:00 PM
: Everyday 11:00 AM - 5:00 PM
: Everyday 11:00 AM - 5:00 PM
: Everyday 11:00 AM - 5:00 PM

: Everyday 6:00 AM - 5:00 PM
: Everyday 6:00 AM - 5:00 PM
: Everyday 6:00 AM - 5:00 PM
: Everyday 6:00 AM - 5:00 PM
: Everyday 6:00 AM - 5:00 PM
: Everyday 6:00 AM - 5:00 PM
: Everyday 6:00 AM - 5:00 PM
: Everyday 6:00 AM - 5:00 PM
: Everyday 6:00 AM - 5:00 PM
: Everyday 6:00 AM - 5:00 PM
: Everyday 6:00 AM - 5:00 PM
: Everyday 6:00 AM - 5:00 PM

: Everyday 10:00 AM - 6:00 PM
: Everyday 10:00 AM - 6:00 PM
: Everyday 10:00 AM - 6:00 PM
: Everyday 10:00 AM - 6:00 PM
: Everyday 10:00 AM - 6:00 PM
: Everyday 10:00 AM - 6:00 PM
: Everyday 10:00 AM - 6:00 PM
: Everyday 10:00 AM - 6:00 PM
: Everyday 10:00 AM - 6:00 PM
: Everyday 10:00 AM - 6:00 PM
: Everyday 10:00 AM - 6:00 PM
: Everyday 10:00 AM - 6:00 PM