El Jibarito
Book Now
Book Now
Book Now
Show More
About El Jibarito, San Juan
Book El Jibarito Tickets And Tours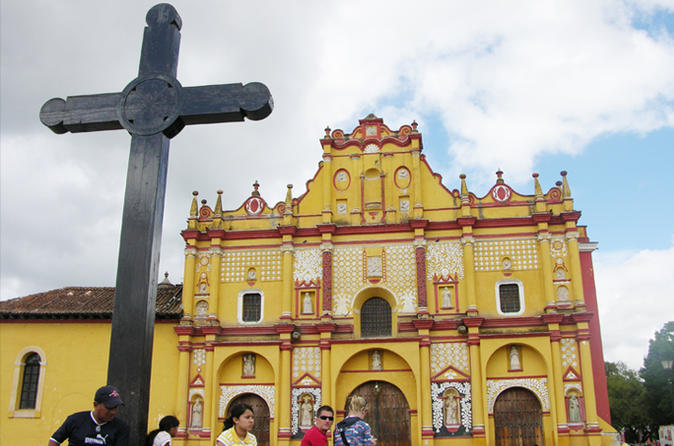 Join this original tour of San Cristobal de Las Casas, a mix of Indian and local village full of colors and traditions, visiting the historical center including Zocalo (main plaza), the Cathedral, the Law Faculty and other buildings rich in colonial architecture such as the Casa de las Artesanias, Casa de Cultura and the Arco del Carmen. The final part of the tour is the visit to the central market and Santo Domingo Church.
San Cristobal is made up of a series of traditional barrios (neighborhoods), each of which is known for a particular trade or custom, such as iron working, carpentry and woodcarving.
This is a shared service.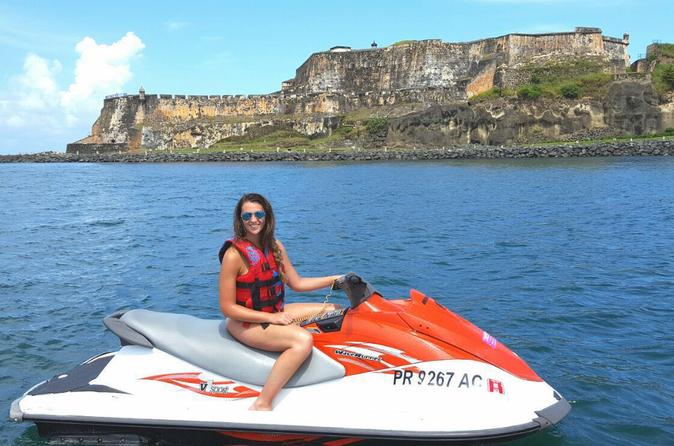 Go full throttle on a jetski! Enjoy an adventure-filled time with adrenaline riding the new Waverunners around the San Juan coastline. It is a breathtaking experience and every trip is unique. The jetski tour guide/ranger will accompany each group or single on their own jetski to ensure safety.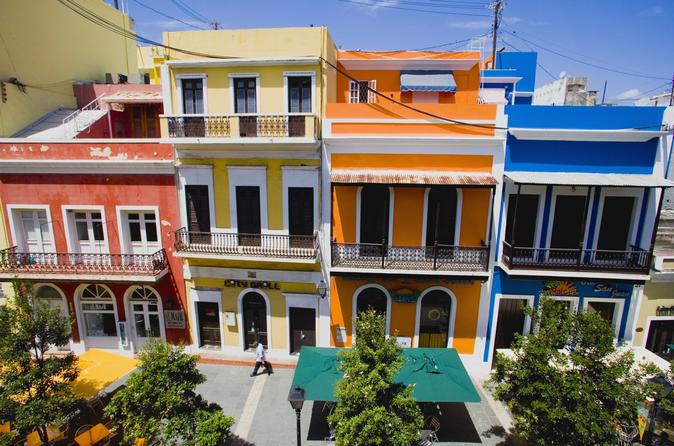 Visit one of the oldest cities in the world, San Juan, founded by the Spanish in 1521 AD. Get to know Old San Juan's history and sights on this walking tour of the city! With an expert local guide, you will discover the neighborhoods and learn about the powerful colonial influence. Starting from the Historical Hotel El Convento in Old San Juan, your local guide will take you on a 2.5 hour walking tour along the Paseo de la Princesa (Princess Promenade) to the La Fortaleza, which is currently the official residence of the Governor of Puerto Rico and the Castillo San Felipe del Morro.Â
Getting around El Jibarito, San Juan
Taxi
Best transit method is Taxi. The distance is 1.15 Kilometre, costing around USD 4. The duration of the trip is 2 minutes.
Walk
On foot. The distance is 0.89 Kilometre and time to reach is approximately 11 minutes.
Car
The most preferred mode of transport is Car. The transit will take around 1 minutes, covering a distance of 0.56 Kilometre. The trip will cost you roughly flexible amount.
Walk
Walking is recommended. The distance is around 0.53 Kilometre and it will take around 6 minutes.
Car
It is recommended to take Car which will cost you roughly flexible amount, taking around 1 minutes. The distance between the two points is 0.61 Kilometre.
Walk
By walking for 6 minutes for a distance of 0.52 Kilometre.
Share your experience - Rate El Jibarito, San Juan
Came here for lunch. Spent about $60 (for an appetizer, the red snapper dish, rice/meat dish with onions, one beer, and a couple sides). Busy but relaxed atmosphere where you can sit to enjoy a long lunch. Family friendly. Waitresses were excellent. Inexpensive with a variety of food options. Prices ranged from 10-15 up to 25 for the fried red snapper dish. Even had a changing table in the bathroom which was a plus when traveling with an infant! We found this place bc of Google reviews :)

Read more

Great food, busy atmosphere. Had the shrimp and was so happy with it. This is truly a local hidden gem, clearly everyone comes by word of mouth. Warning: I don't know what is in the Garlic Sauce but it's so incredible our group wanted to take some with us, we put it on EVERYTHING. Finished with Pistachio Flan (Pictured)

We're told this is a favorite with locals and tourists too. We had several local fare dishes and were happy with each selection. The wait staff were friendly and knowledgeable and knew what way to guide us when questions were asked and wouldn't let us over on the appetizers. The desserts were to die for. We enjoyed our meal here and will be back if the opportunity arises.

Love this place, first time here ! Waiters are awesome and attentive . Tourist friendly. Food is awesome and price are great . Can't go wrong. We went in the day time ,it was fast service but if you come at night expect to wait a bit. But it is worth the wait.

Great authentic Puerto Rican food. Very very excited to try this restaurant with my family on our most recent trip to the island. But our experience did not have a happy ending because we never had an opportunity to try their deserts and cocktails due to the horrendous service we received from our waitress "Monica". She did not approach out table not one single time during our meal, and after we were done we waited about 30 minutes just to get her attention to ask for our check. My family was so upset with the service we all decided to leave although we had previous plans for desert and drinks. Ownership should take note to the lack of quality service their wait staff fails to provide. This would and could have easily been a 5 star review if solely based on food.

Read more
Read all reviews