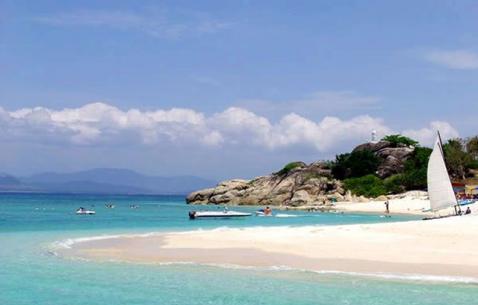 The Best Things To Do in Sanya
Mesmerising sights and breathtaking visuals define China's Sanya in a perfect manner. The stunning views from the beaches just adds to the whole experience when you're travelling to Sanya. There is so much to Sanya that will definitely keep you hooked. The reason being the large number of attractions to visit and amazing activities to do. But if you are wondering, what exactly to do, then here is a comprehensive list of things to do in Sanya which also includes best activities to do for kids, families, solo travellers and adventure junkies.
Enjoy some fresh air by taking long walks on Yalong Bay, which also happens to be one of the biggest beaches in the whole of China. Or just chill by the sea side on the fantastic Tianya Haijiao, another beach in Sanya. Pamper yourself and get rid of anxiety by visiting Sanya Zhujiang Nantian Spa. a five star hotel known for its hot spring spa.
Explore the travel planning tool for your visit to Sanya and create a flawless plan in few simple steps!
32 Tourist Attractions in Sanya

Must see places in Sanya ranked on popularity. Here is the complete list of best attractions in Sanya and point of interests to visit.
Tourist Attractions Near Sanya
Find Your Sanya Attractions on Map
Types of Things To Do in Sanya
Find more attractions and places to visit in Sanya under these things to do categories.
What To Do in Sanya: Day-Wise Ideas
Find what not to miss in Sanya! Recommended Sanya itineraries and vacation ideas created by travelers across the world.