Things to do in Sendai-shi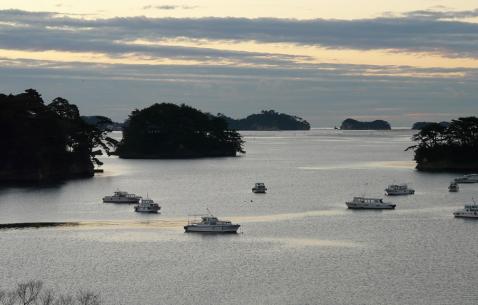 Best Places to Go and to Do in Sendai-Shi
Sendai's tourist appeal is based mainly around historical heritage, the many parks, and a handful of beautiful attractions just outside the city. They call it the City of Trees, and it's easy to see why – the city seems to have a love affair with zelkova, gingko and cherry trees, each of which are spectacularly beautiful.
The Date samurai clan, and especially Masumune (the samurai who helped found the city), is highly revered here. Weirdly enough, the city's main attraction, which was the clan's castle, is an empty lot – it's where the castle USED to be before it was destroyed. Today, the closest you can get to sightseethe founders is at the Zuiho Temple Shrine, where Masumune and other important clan members are interred. Other than the many shrines, historic appeal is confined to museums such as Sendai City Museum of History and Folklore and the Sendai City Museum.
Of green spaces, there are many. The city's favourite such attraction is the Jozenji-dori Avenue, an elegant boulevard of zelkova trees. See the lovely wooded area around the old castle place. Many of the parks are on hilly areas, which brings us to the next attraction type - the lookouts. Sendai has so many excellent and atmospheric viewpoints that not bringing carrying your camera everywhere would be silly. Check the AER Lookout Terrace, Miyagikencho Outlook Hall, the gazebo at AtagoJinja Shrine and of course, the castle area itself.-e is active, it's not really outstanding. The Mediatheque is quite an architectural achievement.