Bauhaus Tours
Trending Tours near Bauhaus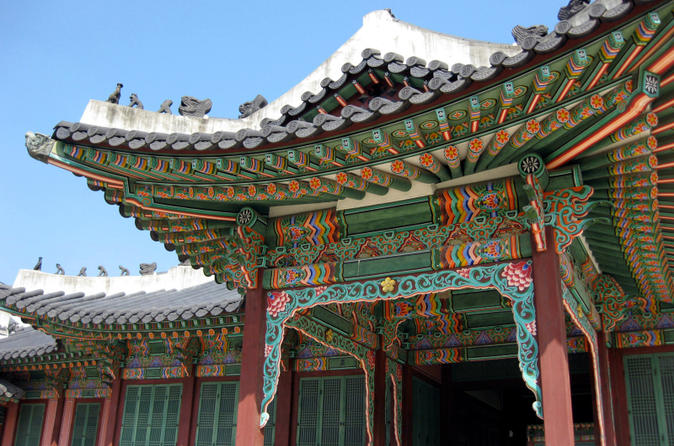 Book Now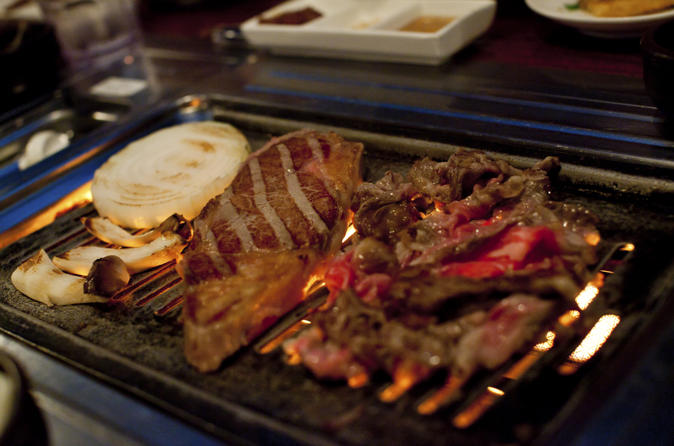 Book Now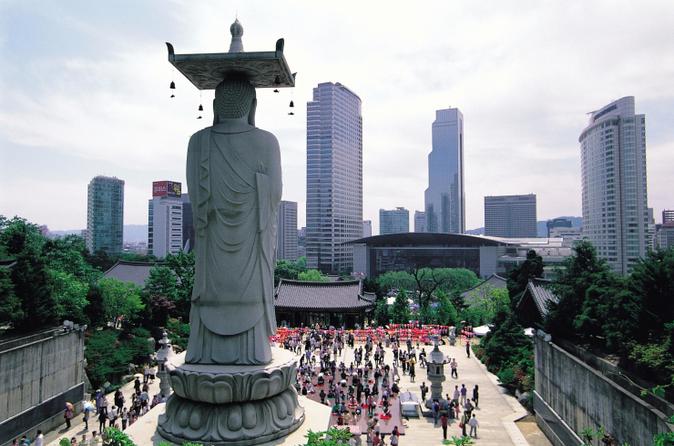 Book Now
Show More
Book Now
Book Now
Book Now
Show More
About Bauhaus, Seoul
Staatliches Bauhaus (German: [ˈʃtaːtlɪçəs ˈbaʊˌhaʊs]), commonly known simply as Bauhaus, was a German art school operational from 1919 to 1933 that combined crafts and the fine arts, and was famous for the approach to design that it publicised and taught. The Bauhaus was founded by Walter Gropius in Weimar. The German term Bauhaus—literally "construction house"—was understood as meaning "School of Building", but in spite of its name and the fact that its founder was an architect, the Bauhaus did not have an architecture department during its first years of existence. Nonetheless, it was founded with the idea of creating a "total" work of art (Gesamtkunstwerk) in which all arts, including architecture, would eventually be brought together. The Bauhaus style later became one of the most influential currents in modern design, Modernist architecture and art, design and architectural education. The Bauhaus had a profound influence upon subsequent developments in art, architecture, graphic design, interior design, industrial design, and typography. The school existed in three German cities: Weimar from 1919 to 1925, Dessau from 1925 to 1932 and Berlin from 1932 to 1933, under three different architect-directors: Walter Gropius from 1919 to 1928, Hannes Meyer from 1928 to 1930 and Ludwig Mies van der Rohe from 1930 until 1933, when the school was closed by its own leadership under pressure from the Nazi regime, having been painted as a centre of communist intellectualism. Although the school was closed, the staff continued to spread its idealistic precepts as they left Germany and emigrated all over the world. The changes of venue and leadership resulted in a constant shifting of focus, technique, instructors, and politics. For example, the pottery shop was discontinued when the school moved from Weimar to Dessau, even though it had been an important revenue source; when Mies van der Rohe took over the school in 1930, he transformed it into a private school, and would not allow any supporters of Hannes Meyer to attend it.
Wikipedia
Overview of Bauhaus
This article refers Bauhaus in Seoul, South Korea. Bauhaus is easily missed on a visit to Seoul.
Top attractions of Seoul worth your visit include Gyeongbokgung Palace, The War Memorial Of Korea, Changdeokgung Palace, Hangang Park and N Seoul Tower. Visit these and also discover other interesting things to do in Seoul before planning.
A fun-filled day in the city is possible with these exciting Seoul tours that you can book for your visit.
More about Seoul
Explore Bauhaus and other prime spots of the city using Seoul trip planner.
Fine Accommodation options like Best Western New Seoul Hotel, Shinshin Hotel Myeongdong, Vabien Suite 2 Serviced Residence and Hotel Aropa will meet your requirement of where to stay in Seoul.
If you want to add the visit to Bauhaus in your trip, you can choose from the variety of Seoul vacation packages that can be designed to suit your preferences. These packages also cover your major concern of how to reach Seoul.
Book Bauhaus Tickets And Tours
Share your experience - Rate Bauhaus, Seoul