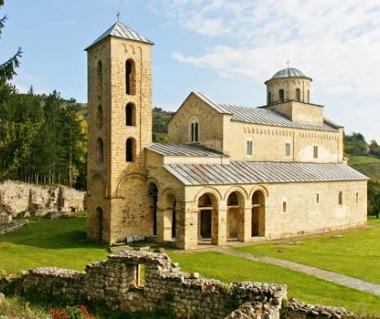 Serbia Trip Planner
Plan your customized trip plan for Serbia. Choose from Top Toursim cities and tourist attarctions of Serbia using trip planner.
Serbia Overview
It is a country located at the crossroads of Central and Southeast Europe, covering the southern part of the Pannonian Plain and the central part of the Balkans. Relative to its small size, history and culture, it is a very diverse country distinguished by a transitional character. Serbia is landlocked and borders Hungary to the north; Romania and Bulgaria to the east; Macedonia to the south; and Croatia, Bosnia, and Montenegro to the west; also, it borders Albania through the disputed region of Kosovo. The capital of Serbia,Belgrade, is among the largest cities in East-Central Europe.
How to Enter :-
Air:-There are four international airports in Serbia- Belgrade Nikola Tesla Airport, Nis Constantine the Great Airport, Airport and Pristina International Airport.
Climate and best time to visit : -
The climate is more continental, with cold winters, and hot, humid summers with well distributed rainfall patterns. In the south, summers and autumns are drier, and winters are relatively cold, with heavy inland snowfall in the mountains.
What to see : -
Mainly focus on the villages and mountains of the country.The most famous mountain resorts are Zlatibor, Kopaonik, and Tara. There are also many spas in Serbia, one the biggest of which is Vrnjacka Banja. There is a significant amount of tourism in the largest cities like Belgrade, Novi Sad and Nis. There are several popular festivals held in Serbia, such as EXIT, proclaimed to be the best European festival by UK Festival Awards 2007 and Yourope, the European Association of the 40 largest festivals in Europe and the Guca trumpet festival.
Searching for something specific?