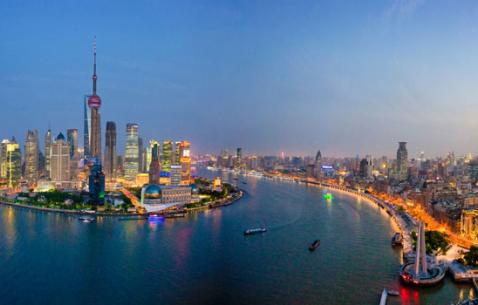 The Best Things To Do in Shanghai
Shanghai is a bustling city whose attractions abound in their entertainment, modern and historical quotient. The city will leave an indelible impression on your mind with its plethora of attractive venues and roads such as Nanjing Road, The Bund, Xintiandi, The Peoples Square, amongst many others. For people who want to get introduced to the quintessential traditional Shanghai should visit Yuyuan Garden, Jade Buddha Temple, Zhujiajiao Ancient Town, Qibao Ancient Town, Jingan Temple, Longhua Pagoda and Longhua Temple. Shanghai's modernity peeps through many attractions such as Oriental Pearl Tower, Shanghai World Financial Center, Jin Mao Tower, Shanghai Ocean Aquarium and Lupu Bridge.
For people who wish to enrich themselves with Shanghai's history and contemporary life should visit an array of museums such as Shanghai Museum, Science And Technology Museum, Shanghai Glass museum and Chenshan Botanic Gardens. Entertainment options in shanghai include a visit to Sheshan National Holiday Resort, Longhua Tourist City, Cheng Huang Miao and The Shanghai Acrobatic Troupe. With these and many other attractions, Shanghai welcomes tourists from all over the world.
Explore the travel planning tool for your visit to Shanghai and create a flawless plan in few simple steps!
110 Tourist Attractions in Shanghai

Must see places in Shanghai ranked on popularity. Here is the complete list of best attractions in Shanghai and point of interests to visit.
Tourist Attractions Near Shanghai
Find Your Shanghai Attractions on Map
Types of Things To Do in Shanghai
Find more attractions and places to visit in Shanghai under these things to do categories.
Top Shanghai Activities And Tours
Explore the best things to do in Shanghai. These are the most preferred tourist activities.
What To Do in Shanghai: Day-Wise Ideas
Find what not to miss in Shanghai! Recommended Shanghai itineraries and vacation ideas created by travelers across the world.