Top Historical Places in Shanghai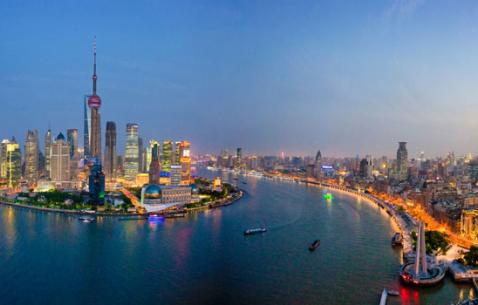 Shanghai is one of the most populated and developed cities in China. It is a global financial centre, and a transport hub with the world's busiest container port having some of the tallest sky piercing skyscrapers, miles of luxury goods shops, and scores of trendy bars and restaurants. It is a city with two faces, where on one hand you see the marvels of advanced architecture, engineering and technology, while on the other hand, you see narrow alleyways where local communities still thrive today in traditional houses. Shanghai is renowned for its skyline, museums and historic buildings.
The best way to get an insight into the history, traditions and culture of the city is to take a tour of some of the best historical attractions in Shanghai, including the former residence of Sun Yat-sen, Yuyuan Garden, Grave of Lu Xun, Grave of Soong Ching-ling, Grave of Xu Guangqi, Longhua Revolutionary Martyrs Memorial and Architecture of the Bund. Other top historic sites in Shanghai include Zhenru Temple, Xingshengjiao Temple Pagoda, Fuquanshan Site, Songze Site, Maqiao Site, Guangfulin Site, Zhidan Yuan Sluice Site and the Jiading Confucius Temple. The city is also home to numerous museums showcasing significant artefacts from different eras like Shanghai Museum, Shanghai History Museum, Shanghai Natural History Museum and the Shanghai Propaganda Poster Art Center. The exploration of the city would help you rediscover the hidden, vibrant and mesmerising culture of Shanghai.
Explore the travel planning tool for your visit to Shanghai and create a flawless plan in few simple steps!
List of Top Historical Monuments and Landmarks in Shanghai

Traverse through the finest landmarks and famous historical buildings of Shanghai.
Find Your Shanghai Attractions on Map
Shanghai Tours to Historical Places
More Top Historical Places in Shanghai