15 Best things to do in Shenyang
Shenyang is the capital city of Liaoning Province, and it is also the biggest city of northeast China in terms of the population. In earlier times, it was known as Mukden or Fengtian and it has also been used as the capital of Qing dynasty for a small period.
Presently, the city plays an important role in the industrialization as it a center for heavy industry since the 1930s and it also serves as the commercial and transportation hub for the northeast China, especially with Russia, Korea and Japan.
Shenyang also offers a lot to the travelers as it is home to the China's only existing royal palace outside of Forbidden Kingdom, Beijing, a large forest, historical monuments, the Three Mausoleums which is declared as the World Heritage Site by UNESCO and many other attractions.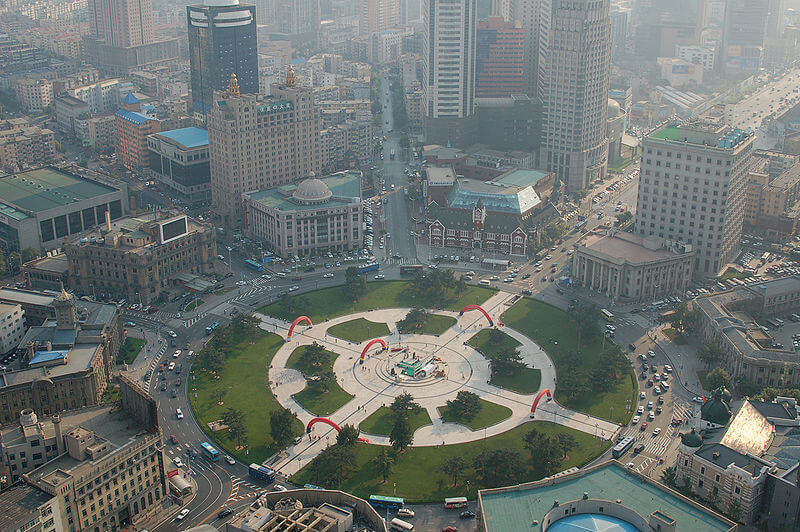 Image Source: wikimedia.org
1. Visit the paradise for bird lovers, Shenyang Bird Island
Spread in the area of 49.26 hectares, the bird island is also known as Ganheziisland. It is situated in the Hunhe River water system and makes a perfect home for birds of various species such as swan, peacock, parrot, sea gull, heron, wild goose and red-crowned crane, with its forests, ponds and brush woods. Don't miss to visit the Shenyang bird island when in Shenyang because it is the only natural bird watching area of the region.
2. See how science is defied at Shenyang Magic Slope
There is no denying the fact that if a car's engine is off, still it will run downwards from a slope but here at the Shenyang magic slope, the opposite takes place. Here if the car is stopped at the foot of the slope then car will up on its own but if it has to be drive down the slope, then engine needs to be switched on. This gravity defying slope is 15 meters in width while its length is 80 meters and it was discovered by a young policeman in 1990. Since then, it has developed into a tourist spot however no one has been able to uncover the truth behind this strange phenomenon.
3. Enjoy the wilderness in Shenyang National Forest Park
The Shenyang national forest park is situated in the Magang Town of Xinchengzi District and is 40 km south of the urban center. Many wild animals and plants of various species can be seen on the mountains of this dense forest where you can breathe fresh air and also enjoy in the waterfalls and explore the caves and pavilions. The total area covered by this forest park is 933 hectares and the highest peak of the park is of Shiren Mountain.
4. Go on ashopping spree in Platinum Mall of Shenyang - Wu Ai Market
Believe us, Shenyang's Wu Ai market is going to be one of the biggest shopping malls that you will ever visit in your life and what is more attractive about it is that it's pretty cheap. The mall compromises of multiple buildings and all the buildings are classified as per the goods sold by them and one day is not enough to explore this mall.
5. Experiment with food at Xingshun Night Market
If you are foodie who loves to try new dishes than you should certainly visit the Xingshun Night Market where you can get varieties of dishes but a little different from what you expect. Here you can have grasshoppers, scorpions, maggots, starfish, in fact if you want to dig you teeth in insect salad, this is the best place where you can do it.
Well, you need to have a strong heart to visit here but some stalls do offer regular street food as well.
6. Enjoy the beauty of Qipanshan Scenic Area
This is the biggest scenic spot of Shenyang city, it is on the north-east side of the city at a distance of 17 km. It is also called as Three Mountains and One Lake because it comprises of Qipanshan Mountain, Huishan Mountain, Dayangshan Mountain and Xiuhu Lake.
The name of the area has been kept after a megalith which is situated on the mountain and looks like chessboard. Anytime of the year is best time to visit this scenic area but December to February gives you a chance to enjoy alpine skiing, snow sculpting and other activities related to snow.
7. Give a chance to yourself to become a fashionista in Shenyang's Underground Fashion Street
This underground mall is located at the Taiyuan street and it glitzy entrance will pull you towards itself. You will just love to explore this market and the best part is that the prices are far less than you may imagine. One thing that you should keep in mind is that the more you go deep in this market, the cheaper it gets. Some cosmetic shops and beauty salons are also available in this market and their charges are also pretty low.
8. Visit the Three Mausoleums of Shengjing
Shenyang was known as Shengjing during the rule of Qing dynasty and by three mausoleums we mean Fuling, Zhaoling and Yongling Mausoleums. These three are the royal mausoleums of Qing dynasty and in 2004, they were added to the list of UNESCO World Heritage Sites.
9. Visit Shenyang Four Towers, the protector of the city
The four towers around the Shenyang city was built by Huangtaiji, a Manchu ruler in 1643 and at that time the name of the city was Shengjing. These four towers represent the four heavenly figures that are guarding the prosperity of the city. The tower in the north is named as Falun Temple, south – Guangci Temple, east – Yongguang Temple and west – Yanshou Temple.
10. Experience the beauty of nature at Shenyang Botanical Garden
Stretched in the area of 246 hectares, the Shenyang Botanical Garden is home to thousands of plants and flowers of different types in its 53 domestic gardens, 23 foreign gardens and 24 specific gardens. It is just 10 km away from the city center and the International Horticultural Exposition was organized in 2006 which was the biggest of all the times.
11. Revisit the history by visiting Shenyang Mukden Palace
The Mukden Palace was built in 1625 and it was home to three emperors of early Qing dynasty. Later on, the emperors changed their capital to Beijing. This architecture of the palace gives a glimpse of Manchurian and Tibetan styles despite that it was built similar to the Forbidden city, Beijing.
Presently, it has been converted into a museum and it is known as Shengyang Palace Museum. It offers the visitor a chance to explore 300 Manchu style like buildings in the area of 60,000 sqmt. and see more than 10,000 relics.
12. Visit the Marshal Zhang's Mansion to see the architectural beauty
Built in 1914, this mansion was home to ZhuangZuolin and his son Zhang Xueliang. Zhuang was the chief of the Fengtian-faction Warlords while Zhang was a great statesman. Spread in the area of 3.6 hectares, the mansion was converted into a museum in 2002.
This large architectural complex comprises of east, middle and west courtyards along with many buildings outside. While the courtyard houses and gardens exhibit Chinese style, the Daqing Building, Bianye Bank and Honglou buildings shows the influence of European architecture on them. However, the Xiaoqing Building and the Building of Miss Zhaosi are the perfectly blended in Chinese and Western style. It has been added to the list of outstanding architectural complex in modern China.
13. Meet the past at Liaobin Pagoda
This historical monument which is situated at a place where Liao River and Xiushui River come together is a remainder of an old city. Liaobin Pagoda is 29 km far from Xinmin city and this thirteen storied octagonal tower measures 41.7 meters in height and 10 meters in base. There is a statue of Buddha on each side of the tower.
14. Increase you knowledge by visiting Museum of Xinle civilization
The evidence about Xinle civilization was found around the Liao River on the Liaodong Peninsula in Liaoning while it is Huanggu district of Shenyang where the type site of the Xinleculture was found. In 1984, a museum on Xinle civilization was set up in which a reconstruction of the 7,000 year old village is done. This is definitely a place to visit for those who like to study about the ancient civilizations.
15. Shop, dine and get entertained at Joy City Shopping Centre
If you are in Shenyang and you want to visit a one-stop center for your needs of shopping, dining and entertainment then the best option that you have is the Joy City Shopping Centre. The mall has Xingmei theatre which can accommodate 1400 people at a time and it is one of the most luxurious and big theatres of the northeast China. It also has an indoor ice skating and a bookstore which makes it more suitable for spending some time together with friends or family.
Are you looking for a Shenyang travel itinerary? Create an itinerary within minutes, on your own!
Top-Rated Tourist Attractions in Shenyang, China
Must see places in Shenyang ranked on popularity. Here is the complete list of best attractions in Shenyang and point of interests to visit.
Tourist Attractions Near Shenyang
Find Your Shenyang Attractions on Map
Types of Things To Do in Shenyang
Find more attractions and places to visit in Shenyang under these things to do categories.
What To Do in Shenyang: Day-Wise Ideas
Find what not to miss in Shenyang! Recommended Shenyang itineraries and vacation ideas created by travelers across the world.