Best Time To Visit Shillong
Explore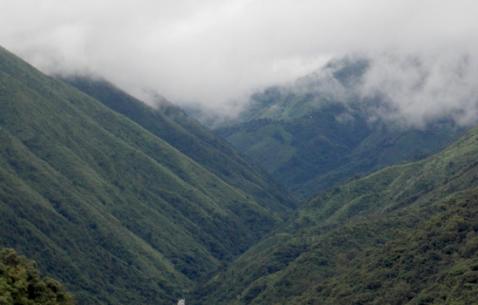 Best Time To Go To Shillong
Owing to its rolling hills and high altitude, it has a tropical climate with cold chilly winters and occasional summers. The monsoon is usually in the June and rains till the end of August.
The innate nature vested divine beauty in Shillong attracts many tourists and people of pilgrimage. Because of the tropical climate, the place is best to be visited between October- November and between March-April.
Travel to Shillong in the month of January and February for optimum experience of Shillong tourism.
Best time to go to Shillong Attractions

: Everyday 10:00 AM - 5:00 PM
: Everyday 10:00 AM - 5:00 PM
: Everyday 10:00 AM - 5:00 PM
: Everyday 10:00 AM - 5:00 PM
: Everyday 10:00 AM - 5:00 PM
: Everyday 10:00 AM - 5:00 PM
: Everyday 10:00 AM - 5:00 PM
: Everyday 10:00 AM - 5:00 PM
: Everyday 10:00 AM - 5:00 PM
: Everyday 10:00 AM - 5:00 PM
: Everyday 10:00 AM - 5:00 PM
: Everyday 10:00 AM - 5:00 PM

: Monday to Saturday 11:00 AM - 4:00 PM
: Monday to Saturday 11:00 AM - 4:00 PM
: Monday to Saturday 11:00 AM - 4:00 PM
: Monday to Saturday 11:00 AM - 4:00 PM
: Monday to Saturday 11:00 AM - 4:00 PM
: Monday to Saturday 11:00 AM - 4:00 PM
: Monday to Saturday 11:00 AM - 4:00 PM
: Monday to Saturday 11:00 AM - 4:00 PM
: Monday to Saturday 11:00 AM - 4:00 PM
: Monday to Saturday 11:00 AM - 4:00 PM
: Monday to Saturday 11:00 AM - 4:00 PM
: Monday to Saturday 11:00 AM - 4:00 PM

: Everyday 10:00 AM - 8:00 PM
: Everyday 10:00 AM - 8:00 PM
: Everyday 10:00 AM - 8:00 PM
: Everyday 10:00 AM - 8:00 PM
: Everyday 10:00 AM - 8:00 PM
: Everyday 10:00 AM - 8:00 PM
: Everyday 10:00 AM - 8:00 PM
: Everyday 10:00 AM - 8:00 PM
: Everyday 10:00 AM - 8:00 PM
: Everyday 10:00 AM - 8:00 PM
: Everyday 10:00 AM - 8:00 PM
: Everyday 10:00 AM - 8:00 PM

: Everyday 9:00 AM - 5:00 PM
: Everyday 9:00 AM - 5:00 PM
: Everyday 9:00 AM - 5:00 PM
: Everyday 9:00 AM - 5:00 PM
: Everyday 9:00 AM - 5:00 PM
: Everyday 9:00 AM - 5:00 PM
: Everyday 9:00 AM - 5:00 PM
: Everyday 9:00 AM - 5:00 PM
: Everyday 9:00 AM - 5:00 PM
: Everyday 9:00 AM - 5:00 PM
: Everyday 9:00 AM - 5:00 PM
: Everyday 9:00 AM - 5:00 PM

: Everyday 3:00 PM - 5:00 PM
: Everyday 3:00 PM - 5:00 PM
: Everyday 3:00 PM - 5:00 PM
: Everyday 3:00 PM - 5:00 PM
: Everyday 3:00 PM - 5:00 PM
: Everyday 3:00 PM - 5:00 PM
: Everyday 3:00 PM - 5:00 PM
: Everyday 3:00 PM - 5:00 PM
: Everyday 3:00 PM - 5:00 PM
: Everyday 3:00 PM - 5:00 PM
: Everyday 3:00 PM - 5:00 PM
: Everyday 3:00 PM - 5:00 PM

: Everyday 8:00 AM - 10:00 AM
: Everyday 8:00 AM - 10:00 AM
: Everyday 8:00 AM - 10:00 AM
: Everyday 8:00 AM - 10:00 AM
: Everyday 8:00 AM - 10:00 AM
: Everyday 8:00 AM - 10:00 AM
: Everyday 8:00 AM - 10:00 AM
: Everyday 8:00 AM - 10:00 AM
: Everyday 8:00 AM - 10:00 AM
: Everyday 8:00 AM - 10:00 AM
: Everyday 8:00 AM - 10:00 AM
: Everyday 8:00 AM - 10:00 AM

: Monday to Saturday 11:00 AM - 1:00 PM
: Monday to Saturday 11:00 AM - 1:00 PM
: Monday to Saturday 11:00 AM - 1:00 PM
: Monday to Saturday 11:00 AM - 1:00 PM
: Monday to Saturday 11:00 AM - 1:00 PM
: Monday to Saturday 11:00 AM - 1:00 PM
: Monday to Saturday 11:00 AM - 1:00 PM
: Monday to Saturday 11:00 AM - 1:00 PM
: Monday to Saturday 11:00 AM - 1:00 PM
: Monday to Saturday 11:00 AM - 1:00 PM
: Monday to Saturday 11:00 AM - 1:00 PM
: Monday to Saturday 11:00 AM - 1:00 PM

: Everyday 9:00 AM - 4:00 PM
: Everyday 9:00 AM - 4:00 PM
: Everyday 9:00 AM - 4:00 PM
: Everyday 9:00 AM - 4:00 PM
: Everyday 9:00 AM - 4:00 PM
: Everyday 9:00 AM - 4:00 PM
: Everyday 9:00 AM - 4:00 PM
: Everyday 9:00 AM - 4:00 PM
: Everyday 9:00 AM - 4:00 PM
: Everyday 9:00 AM - 4:00 PM
: Everyday 9:00 AM - 4:00 PM
: Everyday 9:00 AM - 4:00 PM

: Everyday 10:00 AM - 3:00 PM
: Everyday 10:00 AM - 3:00 PM
: Everyday 10:00 AM - 3:00 PM
: Everyday 10:00 AM - 3:00 PM
: Everyday 10:00 AM - 3:00 PM
: Everyday 10:00 AM - 3:00 PM
: Everyday 10:00 AM - 3:00 PM
: Everyday 10:00 AM - 3:00 PM
: Everyday 10:00 AM - 3:00 PM
: Everyday 10:00 AM - 3:00 PM
: Everyday 10:00 AM - 3:00 PM
: Everyday 10:00 AM - 3:00 PM

: Everyday 5:00 PM - 7:00 PM
: Everyday 5:00 PM - 7:00 PM
: Everyday 5:00 PM - 7:00 PM
: Everyday 5:00 PM - 7:00 PM
: Everyday 5:00 PM - 7:00 PM
: Everyday 5:00 PM - 7:00 PM
: Everyday 5:00 PM - 7:00 PM
: Everyday 5:00 PM - 7:00 PM
: Everyday 5:00 PM - 7:00 PM
: Everyday 5:00 PM - 7:00 PM
: Everyday 5:00 PM - 7:00 PM
: Everyday 5:00 PM - 7:00 PM

: Everyday 9:00 AM - 4:00 PM
: Everyday 9:00 AM - 4:00 PM
: Everyday 9:00 AM - 4:00 PM
: Everyday 9:00 AM - 4:00 PM
: Everyday 9:00 AM - 4:00 PM
: Everyday 9:00 AM - 4:00 PM
: Everyday 9:00 AM - 4:00 PM
: Everyday 9:00 AM - 4:00 PM
: Everyday 9:00 AM - 4:00 PM
: Everyday 9:00 AM - 4:00 PM
: Everyday 9:00 AM - 4:00 PM
: Everyday 9:00 AM - 4:00 PM

: Everyday 10:00 AM - 5:00 PM
: Everyday 10:00 AM - 5:00 PM
: Everyday 10:00 AM - 5:00 PM
: Everyday 10:00 AM - 5:00 PM
: Everyday 10:00 AM - 5:00 PM
: Everyday 10:00 AM - 5:00 PM
: Everyday 10:00 AM - 5:00 PM
: Everyday 10:00 AM - 5:00 PM
: Everyday 10:00 AM - 5:00 PM
: Everyday 10:00 AM - 5:00 PM
: Everyday 10:00 AM - 5:00 PM
: Everyday 10:00 AM - 5:00 PM

: Everyday 24 Hrs
: Everyday 24 Hrs
: Everyday 24 Hrs
: Everyday 24 Hrs
: Everyday 24 Hrs
: Everyday 24 Hrs
: Everyday 24 Hrs
: Everyday 24 Hrs
: Everyday 24 Hrs
: Everyday 24 Hrs
: Everyday 24 Hrs
: Everyday 24 Hrs

: Everyday 9:00 AM - 5:00 PM
: Everyday 9:00 AM - 5:00 PM
: Everyday 9:00 AM - 5:00 PM
: Everyday 9:00 AM - 5:00 PM
: Everyday 9:00 AM - 5:00 PM
: Everyday 9:00 AM - 5:00 PM
: Everyday 9:00 AM - 5:00 PM
: Everyday 9:00 AM - 5:00 PM
: Everyday 9:00 AM - 5:00 PM
: Everyday 9:00 AM - 5:00 PM
: Everyday 9:00 AM - 5:00 PM
: Everyday 9:00 AM - 5:00 PM

: Everyday 24 Hrs
: Everyday 24 Hrs
: Everyday 24 Hrs
: Everyday 24 Hrs
: Everyday 24 Hrs
: Everyday 24 Hrs
: Everyday 24 Hrs
: Everyday 24 Hrs
: Everyday 24 Hrs
: Everyday 24 Hrs
: Everyday 24 Hrs
: Everyday 24 Hrs

: Everyday 24 Hrs
: Everyday 24 Hrs
: Everyday 24 Hrs
: Everyday 24 Hrs
: Everyday 24 Hrs
: Everyday 24 Hrs
: Everyday 24 Hrs
: Everyday 24 Hrs
: Everyday 24 Hrs
: Everyday 24 Hrs
: Everyday 24 Hrs
: Everyday 24 Hrs

: Everyday 24 Hrs
: Everyday 24 Hrs
: Everyday 24 Hrs
: Everyday 24 Hrs
: Everyday 24 Hrs
: Everyday 24 Hrs
: Everyday 24 Hrs
: Everyday 24 Hrs
: Everyday 24 Hrs
: Everyday 24 Hrs
: Everyday 24 Hrs
: Everyday 24 Hrs

: Everyday 24 Hrs
: Everyday 24 Hrs
: Everyday 24 Hrs
: Everyday 24 Hrs
: Everyday 24 Hrs
: Everyday 24 Hrs
: Everyday 24 Hrs
: Everyday 24 Hrs
: Everyday 24 Hrs
: Everyday 24 Hrs
: Everyday 24 Hrs
: Everyday 24 Hrs

: Everyday 24 Hrs
: Everyday 24 Hrs
: Everyday 24 Hrs
: Everyday 24 Hrs
: Everyday 24 Hrs
: Everyday 24 Hrs
: Everyday 24 Hrs
: Everyday 24 Hrs
: Everyday 24 Hrs
: Everyday 24 Hrs
: Everyday 24 Hrs
: Everyday 24 Hrs

: Everyday 24 Hrs
: Everyday 24 Hrs
: Everyday 24 Hrs
: Everyday 24 Hrs
: Everyday 24 Hrs
: Everyday 24 Hrs
: Everyday 24 Hrs
: Everyday 24 Hrs
: Everyday 24 Hrs
: Everyday 24 Hrs
: Everyday 24 Hrs
: Everyday 24 Hrs

: Everyday 24 Hrs
: Everyday 24 Hrs
: Everyday 24 Hrs
: Everyday 24 Hrs
: Everyday 24 Hrs
: Everyday 24 Hrs
: Everyday 24 Hrs
: Everyday 24 Hrs
: Everyday 24 Hrs
: Everyday 24 Hrs
: Everyday 24 Hrs
: Everyday 24 Hrs

: Everyday 24 Hrs
: Everyday 24 Hrs
: Everyday 24 Hrs
: Everyday 24 Hrs
: Everyday 24 Hrs
: Everyday 24 Hrs
: Everyday 24 Hrs
: Everyday 24 Hrs
: Everyday 24 Hrs
: Everyday 24 Hrs
: Everyday 24 Hrs
: Everyday 24 Hrs

: Everyday :00 AM - 10:00 PM
: Everyday :00 AM - 10:00 PM
: Everyday :00 AM - 10:00 PM
: Everyday :00 AM - 10:00 PM
: Everyday :00 AM - 10:00 PM
: Everyday :00 AM - 10:00 PM
: Everyday :00 AM - 10:00 PM
: Everyday :00 AM - 10:00 PM
: Everyday :00 AM - 10:00 PM
: Everyday :00 AM - 10:00 PM
: Everyday :00 AM - 10:00 PM
: Everyday :00 AM - 10:00 PM

: Everyday 24 Hrs
: Everyday 24 Hrs
: Everyday 24 Hrs
: Everyday 24 Hrs
: Everyday 24 Hrs
: Everyday 24 Hrs
: Everyday 24 Hrs
: Everyday 24 Hrs
: Everyday 24 Hrs
: Everyday 24 Hrs
: Everyday 24 Hrs
: Everyday 24 Hrs