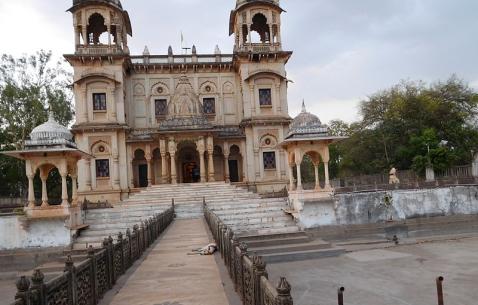 Located in Central India and close to the more famous Gwalior city, Shivpuri might sound to be a distant and obscure travel destination for you. However, very few people know that Shivpuri is one of the most ancient cities of India, named after the Lord Shiva. This Hindu "city of Lord Shiva" was equally famous with Mughals as its dense forests acted as their favourite hunting and camping ground. After falling under the empire of Marathas, Shivpuri went under a kind of renovation as most of the historical monuments that we see today were built during this time. The city also acted as the summer capital of the Scindia rulers of Gwalior.During the British regime, it was in Shivpuri that the famous ruler Tantya Tope was hanged to death for revolting against the English authorities. Thus, a glimpse into the history of this town will reveal some major events that have defined the contours of India today.
There is a range of attractions in Shivpuri that span from historical to natural and to modern. These attractions will engage you with the city in the best possible manner. Shivpuri is also famous for Chhatris (cenotaphs) which were once erected by Scindia Princess and add a royal candour to the city. Another major attraction here is Madhav National Park, a picturesque site that offers you a rendezvous with nature as well as exquisite wildlife. It is due to this plethora of attractions that Shivpuri has become one of the most important cities for Madhya Pradesh tourism.
Essential travel information and Shivpuri tips for your visit
Shivpuri Time Zone- IST (Indian Standard Time) GMT+5:30
Currency- Currency used in Shivpuri is Indian Rupees.
Electricity- India uses 230 Volts, 50 Hz alternating current as the power source. Plugs and sockets have grounded / earthed 3 Pin connections (Type D) or ungrounded 2 pin connections (Type C).
Internet- 3G, Wi-Fi connections are available in almost all the hotels in the city.
Languages- Language spoken in Shivpuri is Hindi.
Security- Police : Police 100, 231455, Fire 101, Ambulance 233614
Tipping- Tipping is generally expected for the services rendered.
Refrain from getting overfriendly with strangers. Do not get too personal with people like taxi drivers, auto drivers, tourist guides, etc.
Keep all your cash and valuables under lock and key in your hotel room. Avoid carrying and exhibiting them in busy streets.