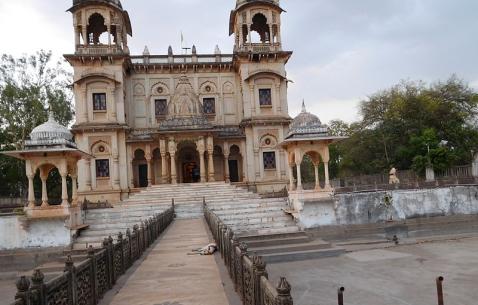 The Best Things To Do in Shivpuri
There is a range of attractions in Shivpuri that span from historical to natural and to modern. These attractions will engage you with the city in the best possible manner. The attractions belong to the various regimes that have seen their rise in Shivpuri. For example, the Madhav Vilas Palace belongs to period under the rule of Marathas when it was the Summer Palace of the Scindhias. George Castle in Madhav National Park was built during the British regime in India. For those who want to spend some time in the lap pf nature can visit various attractions such as Sakhya Sagar Lake, Karera Bird Sanctuary, Pawa Waterfalls, Bhoora Khon Waterfall and Sultan Garh Falls and spend some leisure time. Shivpuri is also famous for Chhatris (cenotaphs) which were once erected by Scindia Princess and add a royal candour to the city. With so many things to do in Shivapuri, your trip to this ancient city will definitely prove to be a fulfilling one.
Explore the travel planning tool for your visit to Shivpuri and create a flawless plan in few simple steps!
11 Tourist Attractions in Shivpuri

Must see places in Shivpuri ranked on popularity. Here is the complete list of best attractions in Shivpuri and point of interests to visit.
Tourist Attractions Near Shivpuri
Find Your Shivpuri Attractions on Map
Types of Things To Do in Shivpuri
Find more attractions and places to visit in Shivpuri under these things to do categories.
What To Do in Shivpuri: Day-Wise Ideas
Find what not to miss in Shivpuri! Recommended Shivpuri itineraries and vacation ideas created by travelers across the world.