Citadel Of Sigiriya - Lion Rock Tours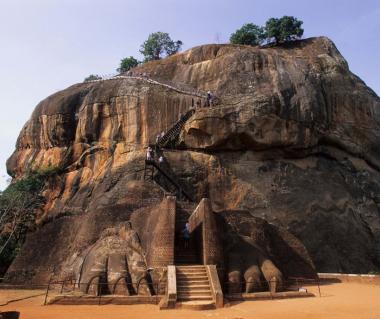 Trending Tours near Citadel Of Sigiriya - Lion Rock
Book Now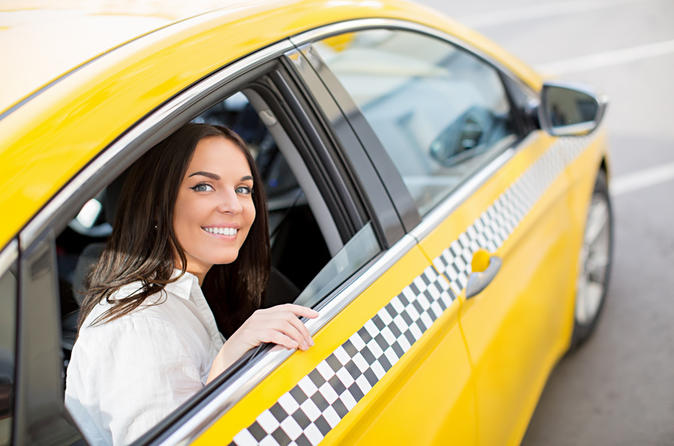 Book Now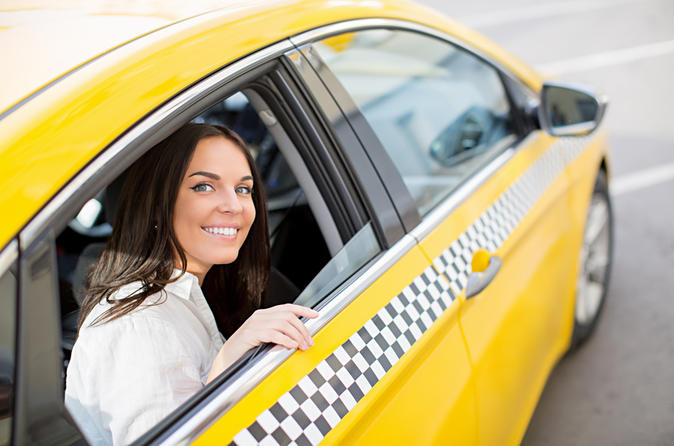 Book Now
Show More
Book Now
Book Now
Book Now
Show More
About Citadel Of Sigiriya - Lion Rock, Sigiriya
One of the underrated and unique attractions of Sigiriya is the 'Lion Rock'. Nearly 200 meters high, this big rock is magnificent because of its structure that looks like a lion. At present, only vague structure of the entire rock with the paws are left. The outline structure of the remaining walls does give you an impression as to how it might have been looked like in earlier days. The sight you get to see now is still a jaw-dropping view to look at.
The awe-inspiring view of the rock is the ruins of the fortress that once belonged to the king Kaysapa. You need to enter the palace via the stone staircase that starts from lion's paw and goes up to the lion's mouth and then to the throat. Once you reach the ruins, you get the perfect panoramic view of the entire land down there.
Citadel Of Sigiriya - Lion Rock Information
Visit the place during daylight to get better view of the place.
Citadel Of Sigiriya - Lion Rock Tickets Prices
Check the entrance fee of the fortress located at the top of the cliff from the locals.
How To Get To Citadel Of Sigiriya - Lion Rock by Public Transport
Address: Sigiriya, Sri Lanka
Time Required: 01:00 Hrs
Timings: 24-hrs Details
Outdoors, Tourist Center, Family And Kids, Rock Climbing, Nature
Try TripHobo Trip Planner
Book Citadel of sigiriya - lion rock Tickets And Tours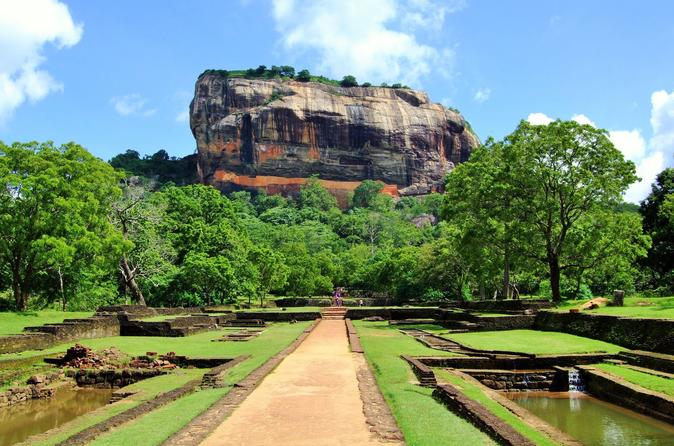 Visit the UNESCO World Heritage sites of Sigiriya Rock Fortress and Dambulla Cave Temples by an air-conditioned luxury vehicle. Spend a full-day exploring with the help of your English-speaking driver/guide. Round-trip service to and from your hotel is included.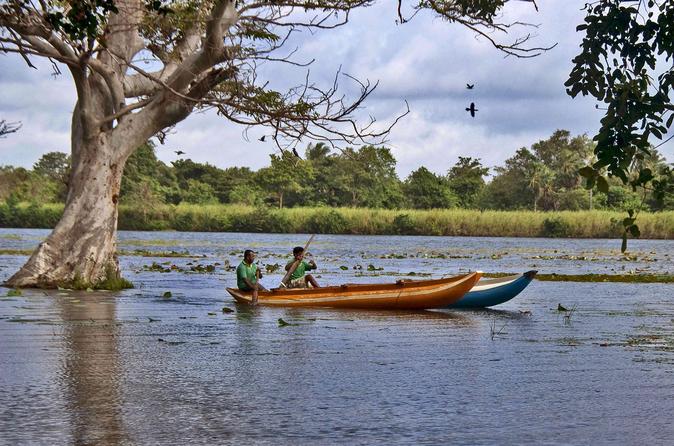 This is a typical countryside experience with a jeep ride to the rural village of Hiriwadunna from your hotel in Sigiriya or Dambulla. The trek begins with a beautiful walk along to a man-made reservoir. You will also experience a boat ride, bullock cart ride, rural vegetable cultivation, paddy fields and enjoy an authentic Sri Lankan lunch at a Village house.
Share your experience - Rate Citadel Of Sigiriya - Lion Rock, Sigiriya
Really cool and unique rock to climb and get a great view of the area. I actually got here super early to beat the crowds but found myself at the ticket counter 40 mins before it opened (opens at 7). I managed to get the first ticket for the day and made it to the top first for a full 10 minutes to enjoy the top on my own. The views are great and its cool to check out the ruins on top. The wall paintings weren't open when I went up but I caught them on the way back down and they were pretty cool. One thing I thought was pretty ridiculous was that they hadn't removed the bee/wasp hives that were attached to the rock. There's signs everywhere telling your to be quiet so you don't disturb the bees and apparently they close the peak of the rock (you can still go 80% of the way up) if there's any trouble with the bees. I heard from a local at the ticket booth that someone had died the previous week from an attack. I can't understand why they don't just remove them - seems like the responsible thing to do. I also went and climbed the 'small rock' right after (starts with a 'P') which is much cheaper. Several people from my hostel just did that one and skipped the big one. I can tell you that the views a very similar and the 'small rock' is actually bigger on top which is nice to explore and its not as busy but I was still glad I did the main rock too.

Read more

This was an amazing place. There can be queues, so be early. Start of walk in shade, and on the summit, it will be windy. It is amazing at the top tho, fantastic 360 degree views and lots of brick work to imagine what was there. Took around 2.5 hours in total, well worth the climb.

Again a 5 star rating for a very impressive site in the Habarana area. We loved Sigiriya. Both the Lyon rock site and views are very impressive as well as the lower ground ruined of the lust gardens. The site is pretty large so it will take at least 2-3 hours to have a good look around. We went a bit later in the morning the avoid the time with most bee problems (there are several bee colonies in the area and they incidentally attack if disturbed, it does not happen often and guides are very aware but chances are highest in the early morning.

Read more

A brilliant place to visit, unfortunately it us a bit steep in price but I have to say it is worth the money as long as you visit everywhere your tickets allow i.e. don't miss the museum (it's really interesting) the walk is great and suitable for any level of walker, they have made it very accessible for everyone, you just have to be a bit brave. Be careful when you walking with food and make sure if you are taking food up to keep it zipped and locked in a bag, because you will have monkeys gunning for your stuff, I had one jump on my back! Because I was silly enough to tie a bag of nuts to the outside of my bag! The view a top are breathtaking, the360 degree views are awe striking and it's amazing to see the history of the temple up there

Read more

One of the miracles of Sri Lanka. But the people who work there is all tricksters. They try to luar tourists into paying them for tours. Vehicles are not allowed to enter near the rock because for some reason there is no access to the parking area near the Rock, that no one knows of. There is another entrance which will allow you to park near the Rock. You have to go past the board that says for you to turn left. And also you have to tell them that you came to give donations for people. This place is full of scams aimed directly at tourists. The entrance tickets for non locals is a whopping $40 and for locals its just Rs.50 (approx $0.50). So my suggestion is to tell your tour guide or some local to buy it for you. There are three wheeler drivers offering tours and offering rides close to the Rock which is unnecessary. It's just a 10 minute walk from the main car park. Please be smart when you go to tourist attractions.

Read more
Read all reviews