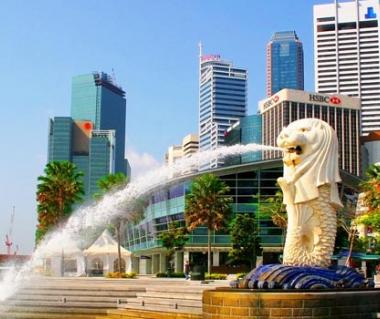 Singapore Trip Planner
Plan your customized trip plan for Singapore. Choose from Top Toursim cities and tourist attarctions of Singapore using trip planner.
Singapore Overview
If you wish to experience a cocktail of Asian cultures in just one city then Singapore is the place to be in. From towering skylines to busy harbors this city has skyrocketed its development and has left most of its Asian counterparts behind. It's like a prosperous Island in the midst of poverty. Singapore is populated by the Chinese, Malays, Indians, and a large group of workers and expatriates from all across the globe. The funny thing about Singaporean history is that it is the only country in modern history to gain independence against all odds. Malaysia saw the Chinese Majority population here as a threat to the Malay dominance and hence and the island became independent on 9 August 1965. Singapore is also a uniquely secular country with no religious group claiming to form a majority. It's a city where the Chinese New Year and Diwali are celebrated with equal enthusiasm.
Getting in and Around Singapore
Air:- Singapore is one of Southeast Asia's largest aviation hubs. The Changai international airport is officially the best airport in the world and is connected to almost all the countries in the Asia Pacific and to industrially advanced countries beyond the region.
Road:- Singapore has two land crossings to Malaysia. The Causeway connects Woodlands to Johor Bahru whereas the Second Link B connects Tuas in Singapore to Tanjung Kupang in Johar. Driving into Malaysia from Singapore is much simpler than the other way round due to immigration rules.
There are Bus Services available from Johor Baru, Kuala Lumpur and a few other places in Malaysia
Train:- Singapore is the southern terminus of the Malaysian Railway Network and is linked to Malaysian cities like Kuala Lumpur, Gua Musang among others.
Boat:- Ferries link Singapore to neighboring Indonesia as well as Malaysia.
Getting around Singapore is very easy due to its excellent public transport system. Visitors have a choice to explore the city by Bus, the Mass Rapid Transport system, trishaws, boats as well as rented cars.
Best time to visit Singapore
Singapore is located very close to the equator hence has almost the same climate throughout the year. This makes it a year-round destination to explore. Singapore is, however, a hot and very humid place, it is advisable to dress accordingly. It rains here quite often hence one should always keep an umbrella or a rain jacket handy.
What to see & Experience
Let us accept it Singapore is comparatively a new nation and is a very tiny one to offer immense diversity in terms of natural attractions, however its cultural diversity and planned touristy locations more than make up for its shortcomings. Singapore is a great place to shop, to try out different cuisines, to walk in the midst of greens (whatever is left of it). Another city like Sentosa is a popular island resort in Singapore.
Shopping:
Singapore has an abundance of Shopping malls, hence here you can buy almost anything you want to. For the latest in fashion trends, check out Orchard Road which is Singapore's main shopping district. But if you're looking for more cultural shopping, then a visit to the districts of Kampong Glam, Little India and Chinatown is a great idea.
Nature and Wildlife:
Popular tourist attractions include Night Safari, Singapore Zoo, Jurong Bird Park and the Singapore Botanical Gardens are all in the North and West. The Bukit Timah Nature Reserve (located in the same district as the zoo) has more plant species than that in the whole of North America. If you love to walk in the greens you must try the Southern Ridges Walk, which is a 9 Km long walk through the jungles of Southern Singapore.
Events:
Singapore is home to a number of events throughout the year. Some of its famous festivals and events include the Singapore Arts Festival, Singapore Food Festival, the Singapore Grand Prix, the Chingay Parade, the World Gourmet Summit, and ZoukOut.
Searching for something specific?