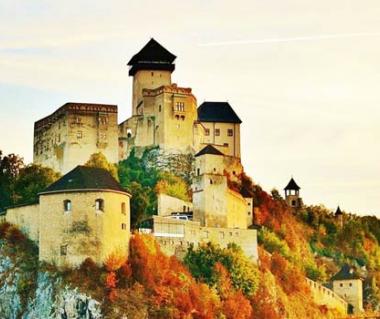 Slovakia Trip Planner
Plan your customized trip plan for Slovakia. Choose from Top Toursim cities and tourist attarctions of Slovakia using trip planner.
Slovakia Overview
Tourists who are more interested in doing activities for them Slovakia is quieter, less developed, but just as pretty with great historical and scenic value. Cities like Bratislava have a charm that is distinctly old style, and the countryside is full of castles likes is, Turna, Nitra, Pocuvadlo and many others. A large part of Slovakia- especially the mountains of the Tatras- are beautifully located and excellent for trekking and climbing.
How to Enter:-
Air:-You can fly to Slovakia on any one of three main airlines: Czech Airlines with connections from Prague; Air Slovakia from Kuwait and Tel Aviv and Tatra Air from Zurich. All fly to Bratislava's M R Stefanik International Airport.
Rail:-A more economical way of getting into the country is by train. Bratislava is just 64 km from Vienna and 215 km from Budapest, and there are regular daily buses and trains connecting the cities. In addition, there are trains to and from Moscow, Poland and Hungary.
Climate and best time to visit : -
Slovakia has a wet climate temperature over most of the year, but very cold so take your sweaters with you.. The weather is damp throughout the year. Slovakia's weather is best during the months of May, June and September.
What to see : -
Most of this towns and cities have one thing in common: they've been around for centuries and history is still alive. Slovakia has a number of good handicrafts, including crystal, glassware; two of the best known brands of glass are Modra and Tatran offering top quality, ceramics and embroidered fabrics all of which make excellent things. Tourists can take advantage of a number of indoor and outdoor activities with a number of mountains, forests and lakes in Slovakia. Once you visit this it will be an unforgettable memory for all of you .
Searching for something specific?